I posted this in another post and thought I would make its own thread.
I generally do because the "flat" surface that the barrel mounts to is generally off by several thousandths. And think about it, being off by .001 equates to .1 off at 100 yards and creates additional harmonics when the surface isn't flat. This ensures the barrel is inline with the upper and mated squarely.
Almost every custom bolt action builder squares the front of the receiver as well as the recoil lug. The same should be done to accurize a AR because they are rarely square. Squaring it puts the barrel inline with the receiver and hopefully settles down any additional harmonics.
Here are pictures of one I did for myself:
First I start out with a round tube that is cut to allow for a very tight fit into the receiver where the barrel goes. And I clearance it to allow my cutter to get a full width cut. I make sure to cut a new tube each time to make sure it is true.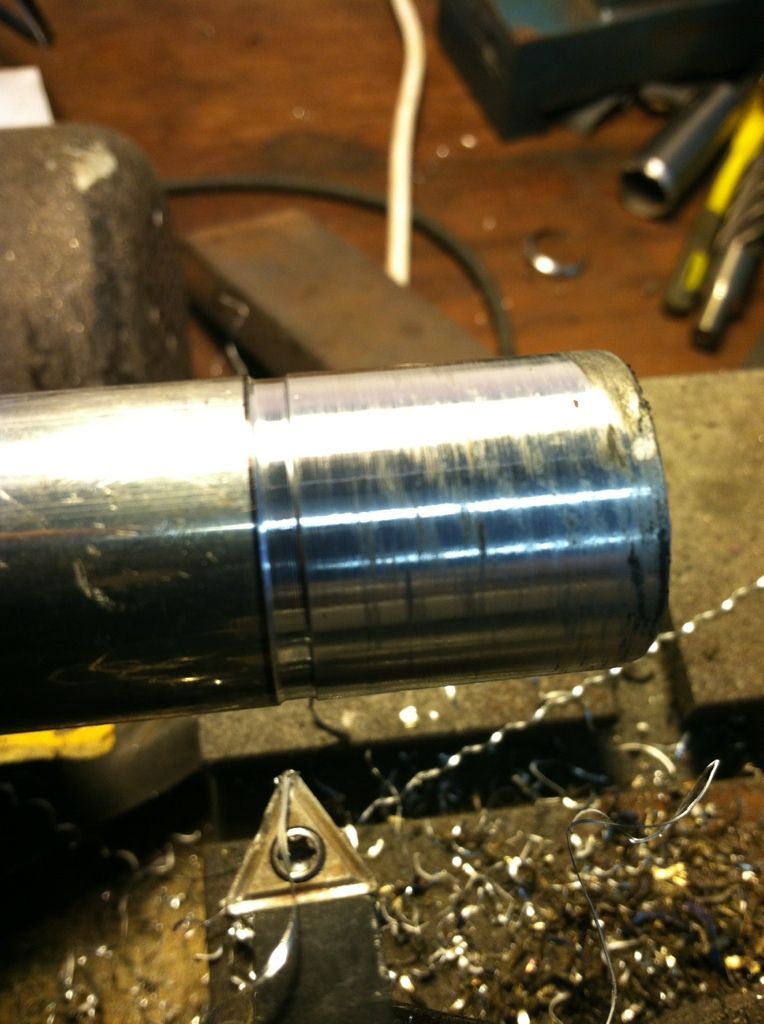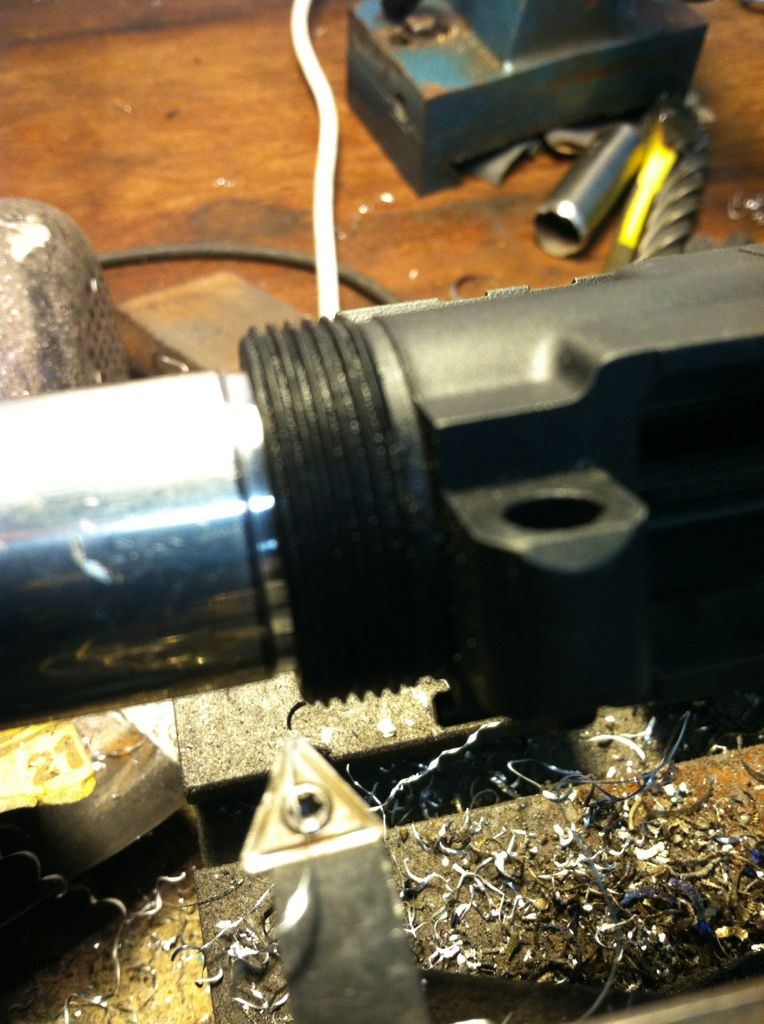 Next I start to surface the front portion:
You can see where the imperfection starts to to be cut at the 12 o'clock position. And because this is the high spot it tilts the barrel down and you loose up on your scope, something important for those shooting longer ranges where every click counts. This is normal for the high area to be here first.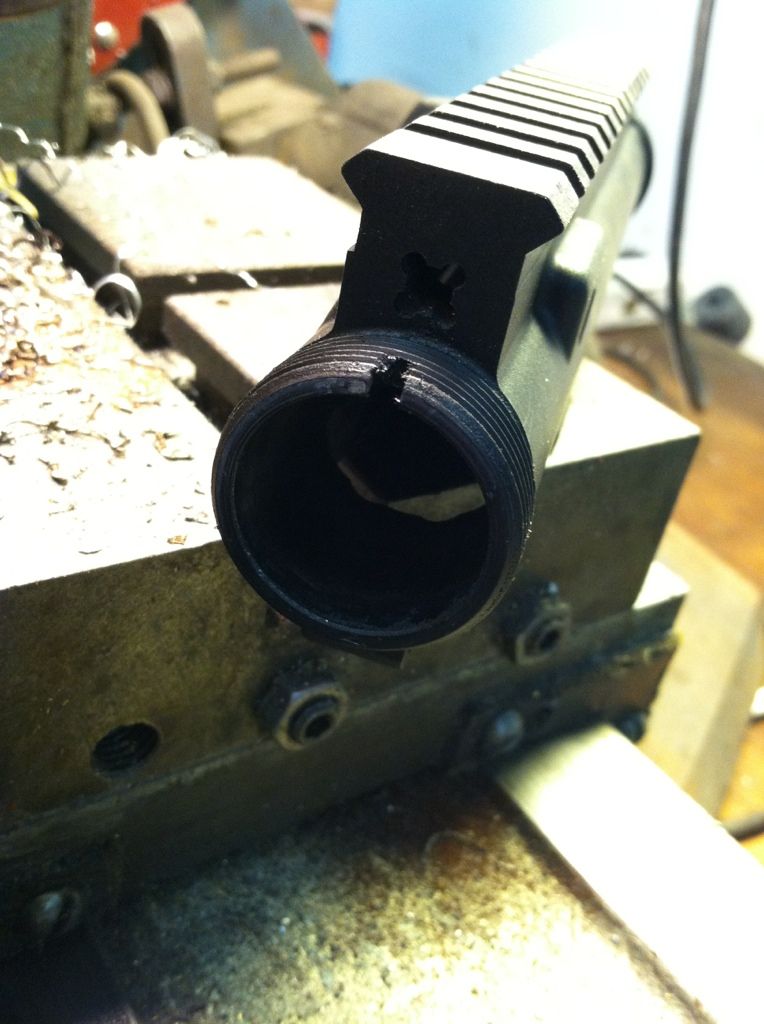 This is about 1/2 way there and now the high spot is on the left of the receiver, pushing the barrel to the right: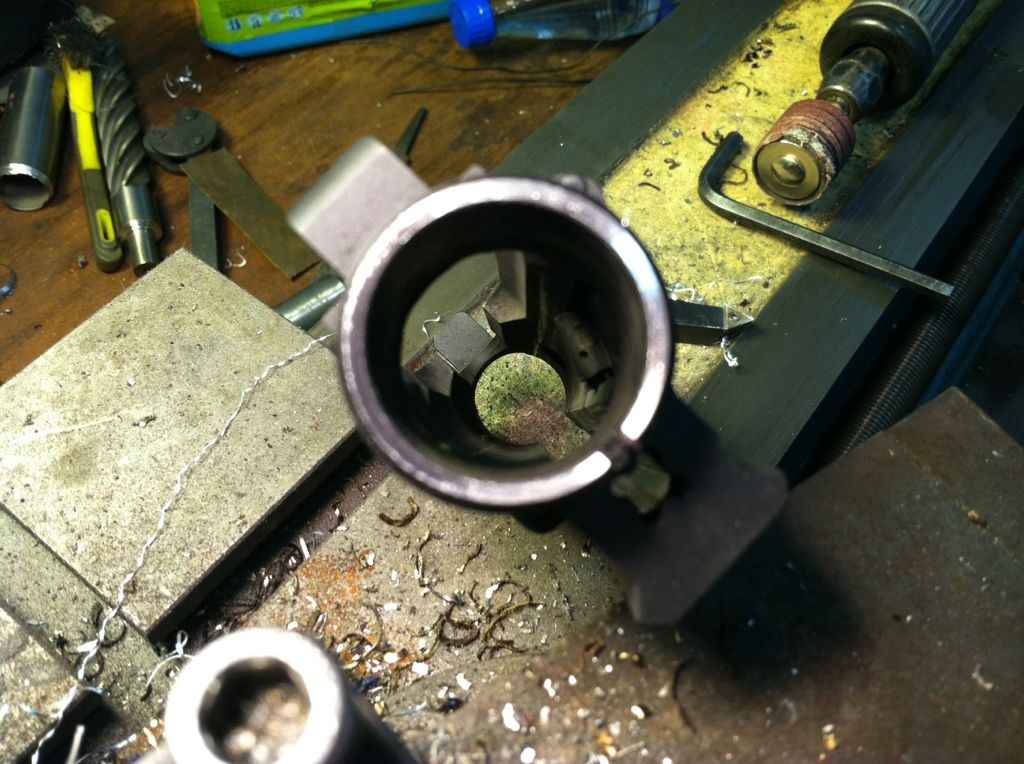 And finally all cleaned up: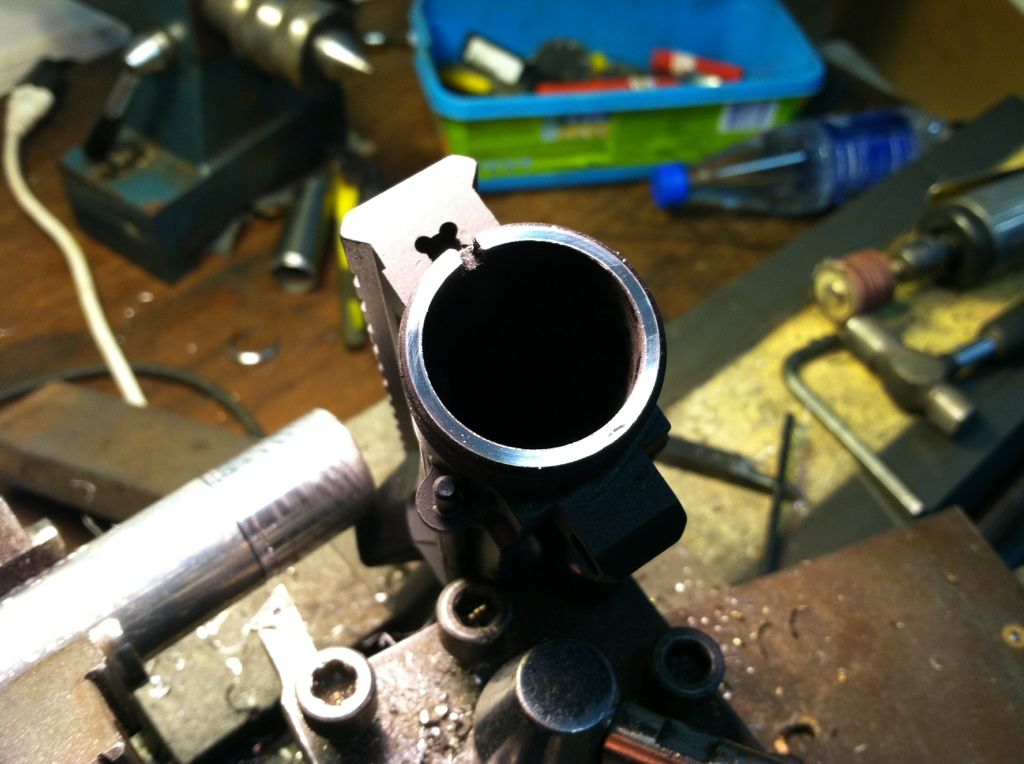 And the reason I do this is because when the gun fires the barrel shifts back against the receiver where it is supposed to be a flat. And in this case the first void is everything except at 12 o'clock forcing the barrel down and creating additional harmonics. Then is settles into the right side of the receiver because the left side has a high spot and again more harmonics. And it is all these varying harmonic frequencies that can cause a gun to seemingly never be accurate.
After doing this the barrel doesn't shift or squirm around upon firing or at least not as much, it comes straight back squarely on the receiver. This reduces the harmonics to only what is inherently in the barrel.
And this receiver had been properly torqued but still had high spots.
And the 20 minutes to do this put me in bed for the rest of the day. Damn I hate my back.
Questions are welcome.
Dolomite