 TennesseeCamper
TGO Benefactor
Posts

235

Joined

Last visited

Feedback

100%
About TennesseeCamper

Miscellaneous
Handgun Carry Permit
Law Enforcement
Military
NRA
Recent Profile Visitors
The recent visitors block is disabled and is not being shown to other users.
TennesseeCamper's Achievements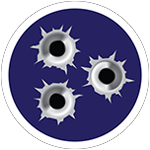 Established Contributor (3/5)
Had ants before but not lots of them. Downy woodpeckers like the feeder a lot. I skipped this year. Maybe I will try when it cools down some. Have a hummingbird that comes by in the evening to hit the flame vine and day lilies.

I like the idea of a large caliber air rifle too, but I don't think they will be very quiet, at least from the reviews I read. And you never know if a raccoon will go down on the first shot.

Have you thought about live trapping them? You can relocate them or dispatch them with a .22

I think the main culprits were birds in my case. I put a game camera on one frame. I saw robins and cardinals nothing else. I planted more seeds today and put the camera on a tree to cover more of the area. Starting some seeds indoors too. My first time planting sunflowers too.

So speaking of critters anyone ever successfully plant sunflower seeds and defend them from squirrels and birds. I planted around 20 sunflower seeds a couple weeks ago. Almost all were eaten when they sprouted or dug up. I am thinking of growing them indoors in peat pots and planting when they are larger seedlings.

I remember mole crickets I lived in Florida too. Not sure if we have them or not. But I would say it's likely.

The bed is about a foot deep. No voices yet. I did remember something today. A couple weeks ago, after fishing I dumped a few left over night crawlers in that bed. Maybe it was them. No activity today

I don't know, it happened twice on two different sides of the frame. I have seen moles moving under the yard before but they make a trail. This was just strange.

Saw the ground and plants moving right in front of me today. I couldn't believe it. It was in one of the small raised beds I just started. i took a rake and scraped the dirt where it was happening. It stopped but I didn't find anything. Later this afternoon I saw it again. Ground moving a tomato plant shaking. I stuck a small stick in the ground it stopped. Saw nothing a small earth worm came to the surface. What is happening? Is it moles? Is my dirt possessed?

Nice laminate stock on that Mosin! And that is a lot of ammo! GLWS!

It's a tragedy and a terrible loss for that community. Prayers for Richard Hawk and family. I hope justice is done.

I think those law enforcement surplus glocks are still a good buy. I have looked hard at them for years. If I were younger I think it's a great purchase. I don't really want any new calibers now and I think I should be moving the other direction and thinning the herd. I find the gen 3 to be perfect for me. All that said those .45 Glock 21s are awe fully appealing!

Never seen anything quite like that! One very lucky teenager!

I am very sorry for your loss. My condolences to you. God bless you both.