 Berettatn
Inactive Member
Posts

85

Joined

Feedback

100%
Miscellaneous
Handgun Carry Permit
Law Enforcement
Military
NRA
Berettatn's Achievements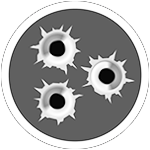 Just Getting Started (2/5)
Evidently brass prices are ridiculous right now whether it's your brass or you're (sic) brass or you prefer crack or weed.

I believe Beretta's outnumber any other brand in my collection. I frequently have the PX-4 compact by my side. I've been very happy with their products.

I stopped buying deodorant, dog food, and everything else at Walmart because they couldn't keep ammo in stock before this madness started let alone afterward. I have taken my money elsewhere. I have also started leaning on the manufacturers. It has been over a year since this started and there is no excuse at this point for the manufacturers not investing the necessary capital to increase production.

Yeah I thought it was 13.99 but we all agree its in that neighborhood. Make me feel better about paying $52 for 100.

Just out of curiosity, post up a few more sample prices when you have a chance. Looks like there is Federal .223 there in the black box. What are they selling 20 rounds for?

Amen.....or even walk across the street.

Did the same thing to me the other day whereby I was limited to one box of .40 plinking ammo and was hit with a $20 shipping charge. I told them they could pound sand along with a few other things they could do with their ammo and their shipping.

Sig P226 TacOps. Both .40 and 9mm.

Thanks for the advice. I've checked with them and they are $25 for 1/2 hour. Anyone have any other suggestions........someone that is reasonably priced?

I've searched the forums and only found limited information so here goes. Where in the Chattanooga area is good for pistol shooting? Are there any indoor ranges that are not membership only? Also post up any outdoor ranges. I understand Prentice Cooper is still closed. Thanks in advance for any advice.

Kinetic pullers are $15 - $20. No firearms enthusiast especially reloaders should be without one.

Pretty good shape on the stuff I regularly shoot. Also have plenty of reloading components. With work killing my reloading time I might never run out of powder.