Posts

267

Joined

Last visited

Feedback

100%
About partypilot1

Miscellaneous
Handgun Carry Permit
Law Enforcement
Military
NRA
Carry Weapon #1
Carry Weapon #2
Recent Profile Visitors
The recent visitors block is disabled and is not being shown to other users.
partypilot1's Achievements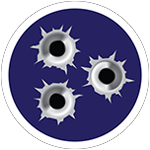 Established Contributor (3/5)
Was is registered as a multi or a rifle?

I will take them. Do I need to purchase a yearly subscription to each to use them?

Sounds like a possum. The coons will leave clumps of feathers every 20 feet or so then the trail will die off. I use a nanny mic/cam and when you hear them get excited, grab your gun. Another option is motion lights.

M1 is still being cranked out, velocity is increasing and the run on assets is definitely occurring

If you are working or using your money to pay someone to do your work for you, you are not a freeloader. Everyone else is…

Regardless of the vaccination, anyone should stay home if you are sick. Vaccinated people can still transmit the china virus

MedCram is a trusted source. They explain about vaccine intentions to reduce severity not reducing the transmit potential.

I had Dr. Wright back in 2007 for back surgery. Good guy

We got real financial problems coming to us all soon, not just inflation. It is funny how the gullible are believing the 'transitory' bs. I can't believe they even tried to sell that to the people.

What length of barrel and choke on the Nova?

I have carried a rifle with me a few times. When I'm not with the rifle, it it is in my bag zipped up and the 'do no disturb' on the door.

Sidearm and PDW with four magazines sounds about right for that zone. The question is why it's in the hotel. The threat is outside the hotel room. With the proper concealment he should have had at least the sidearm

That one should make some young 13 year old on the street happy. He will he dying to use it.

The grading proposed for SBRs will be tomorrow's grade for an assault rifle. It will be #1 hunting rifle to #4 assault rifle. Scope( 1 point), magazine (2 points), simi-auto (3 points) NFA or else.