Posts

162

Joined

Last visited

Feedback

100%
Recent Profile Visitors
The recent visitors block is disabled and is not being shown to other users.
ohell's Achievements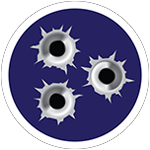 Established Contributor (3/5)
I use a few on 40 and 45 from the cheap tridelta style to Rowland and YHM and these are my go to. Usually just run lone wolf flash hider on 40 or rifle style thread protector if I want to mitigate recoil or slow timing. I ditched LW older wolf style. Didn't like gas back toward me and the cheap tridelta flea bay comps do a good job. The YHM system is nice and stays put for me, doesn't use of set screws and won't get you side ports which you don't need for 40s&w imo. not exactly what you're looking for but chinessium tridelta style are good for 40 and YHM is nice, just be patient because they're not always in stock. The new lone wolf look good but they've about abandoned 40 so no clue if available. I haven't shopped for 40 cal comps in a decade but with 10mm popularity I'm surprised no replies and there may be good offerings out there. I have a heavy brass micro comp sometimes for 9mm and would stay away from the micro category if you want something noticeable outside of the aesthetic tactical dingle berry category. post what you try or settle on.

lol. I ran a bbs off 64/128 platform and a stack of floppy drives. better days technology now is evil as we knew it would be

Silly. Won't stop capitalism. Sold as pull down or new components. But they're trying their best to make it inconvenient. Background checks on ammo is popular conversation again because it's a feel good do something. It's about tracking what you do incrementally until you can't leave home without your cell phone tracking movement like background checks on ammo does nothing other then logs someone purchasing what someone else considers too much promoting a to take your stuff. If you're not emailing all government reps these days once a week you don't care about 2A and even that probably puts you on a list. so goes back to wait if you can but have what you need to support your pursuit of happiness.

Wait if you can, if you can't get what you need. Just starting to nudge down. Another six months of Brandon's economy will help. Maybe when 22lr hits a nickel a pew and 223 is 40 cent and primers show up in bulk indicating production is slowing.

Welcome. There's no wait to share and learn. More firearm knowledge around here when Wikipedia ok blocktalk.

I'm with JustEd. A good comp gives lighter bang for the weight. But not so easy to add on a revolver And I'm a comp fan but not a ported barrel fan. I'll download before I poke holes in top of barrel. Pros and cons to everything. If it's a run of the mill pistol round your pokin holes so drop caliber is an option too.

Agree. I just can't own one other then 26/27/42 subcompact frames. Tried compact and full size several times then sold off. When I went back I moved to gen2 Timberwolf frames for my 21 and 23 models. They work for me and keep simplicity of a Glock

that pistol has a gold barrel and a fancy laser. this is not the time to start recycling.

yep. I had dedicated 40 s&w barrel. but 10mm chamber works if you clean. Owned 20, 29, the rock island 10mm, s&w310 - all gone. Found the 29 hard to time with hot loads. If you're going the route of top velocity with long shot, 800x or heavy boutique ammo a red dot or rowlanator rear sight with recoil spring increase is the way to go. If you're gonna run a comp buy a G20 and chop or Timberwolf short grip frame. I got tired of destroying brass with hot loads and moved on. Stay middle of the road and skip the off the shelf range ammo unless you need brass because it ant far from forty. and ppu brass was crap.

Something to be proud of by the maker and the buyer. a man could stick that in a commie and call it a good life

for the love of 45acp I've spent some time on this. I go back to cmmg for radial blowback to meditate recoil and bcg weights for tuning with ability to run 45acp to heavy 45 super loads. Plus b&t ghm45 doesn't have Glock mag option. Have 6.6" barrel pistols so never pulled trigger because it would be a toy; another at caliber would be choice for serious work. There is a non braced 1.2k cmmg option, add your own. If you're considering for serious work consider a short barrel rifle caliber in ar because you can throw similar lead with less recoil, less gas in face and close ammo costs at todays price then a 45acp blowback. I wouldn't make any decision based on August. If you're a brace person buy a brace before then and add to whatever. Expecting a grandfather clause is silly these days. They'll make felons out of people with the rule or expect build to adhere to tally sheet limiting options. Learn to cheek weld and forget the brace. don't let my comments ruin your fun. sharing my conclusion on a serious want I've sidestepped for a while.

1

It's against the law to kill any snake native to TN. Unless you pull the ole "it's coming right for me". Most are harmless and want to be left alone. don't get fancy posting your trophy on social media

I have several of those. Thanks for not skipping over. Lots of info on here.