Posts

4,486

Joined

Last visited

Days Won

9

Feedback

100%
Profile Information
Location
Gender
Interests

Church, Family, Guns, Sporting Clays, Hunting

Occupation
Miscellaneous
Handgun Carry Permit
Law Enforcement
Military
NRA
Carry Weapon #1
Carry Weapon #2
runco's Achievements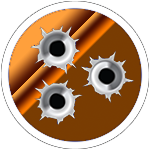 Prolific Contributor (4/5)
1
Community Answers
I built one of these, and paid a premium for a premium top (bench). Then I added peg board to the back. Very sturdy, very strong. BTW, very easy to make. https://www.amazon.com/2x4basics-90164-Custom-Shelving-Storage/dp/B0030T1BRE/ref=sr_1_7?crid=1AEA8UWT6O5NT&keywords=workbench+kit&qid=1656369144&sprefix=workbenc%2Caps%2C441&sr=8-7

I attended a police auction a few years back and overheard a conversation about a gun behind me. The family had a gun stolen maybe many years earlier, but could not prove it was theirs in due process, so they were highly confident the gun at auction was theirs without a doubt, a family heirloom close to the heart that had been stolen but recovered, they paid dearly for the gun, maybe $500 over what it was worth or what you and I would pay for. I would have thought they must be the most stupid people on the planet if it had not been for the overheard backstory. I am not sure the person they were bidding against was in on it just to run it up for evil reasons.

In the days after Sandyhook in December 2012, with ammo drying up, I followed this thread below, and never looked back. Its a old one, but was spot on: https://www.tngunowners.com/forums/topic/56167-good-reloading-starter-kit/#comment-859307

Though this has been a recent discussion in my house with my teen sons, I do stand stubborn to change to electric vehicles in the next 10-20 years, but reasoning through it, I may have no choice, gas stations will have to embrace the technology shift, and supply and demand principals will kick in, and gas stations that were once everywhere will become like easter eggs, and old stubborn gizzards like me, will have to ditch gas power vehicles for fancy golf carts because the drive to the local gas stations will be a road trip. I guess if I had lived 100 years ago, and was plowing with a mule and plow, and there were these new fuel combustion powered tractors being stubborn I would have continued with the old mules, but reflecting how silly would that have been.

I had my first stone a couple of years ago, tried many of the tricks, but in the end, had to have it removed with general anesthesia, and had a temporary stint put in. The stint was awful, especially for the extraction. I had the type that the doctor had to use a scope and something that I have in my toolbox to retrieve nuts in hard to reach places, the claw. This was done while I was awake. Did you know there are over 1872 of the those little slits in ceiling tiles, I counted each one twice. BTW, the nurse that numbed me with some type of cold solution, was the twin older sister of Nancy Parsons (aka Ms. Balbricker from Porkys).

I get your point, and should have referenced that, but my immediate take I might have more confidence in North and Cox over LaPierre, but I don't know these individuals personally, did they have their own political agenda or wanted a NRA vacuum of power grab at the time of their comments? I just simply do not know. I do not trust much what I hear through any media sources as I grow older, even the good guy stuff. Everyone has a spin to bend ears, or to advance their own agenda. O how did you hear Oliver and Cox exposures of LaPierre, media like me?

My view, all of the stuff I read about WLP came from the same media that I do not trust anyway. My perception, people just regurgitate others or the media, not first hand knowledge. I don't know what to believe. I do question the credibility of any information during the same time the NRA is being attacked like never before in its history, this causes me to question everything. The spin factor is full on. I do know, if WLP cared about the NRA, I mean truly cared like you and I would, knowing all of the negative news and the perception what appears to be large swath in membership has of his poor performance and taking to much funds for his life style, factual or not, WLP should resign immediately for the health of the NRA, take one for the team. If he has that much of an ego, make him a emeritus or something if you have to, just remove him from a very public leadership role. I am confident he has achieved enough to retire comfortably for rest of his life. We need a powerful and healthy NRA now and in the near foreseeable future with the full assault that is occurring on the organization. The left is relentless, we need the same relentless from the NRA, with leadership, and members. A house divided will not stand (Matt. 12-25). Life Member!

Interesting on the effort question. I too have had some experience in recovering stolen guns. Some 25+ years ago, I had some guns stolen from my gun business, a few cheap FMJ double pistols and a few Russian SKSs, and at that time, SKSs were not expensive <$100. Anyway, about 5 years later, the police agency that made the report contacted me about being informed that one of the guns was recovered in a border county in North Carolina. I called the NC agency, they said I could pick it up anytime. I was not in a big hurry to drive over there, and actually forgot about the gun for about 6 mos to a year, then remembered and decided what the heck, I will go get it, called to confirm that I was coming over. The same NC police dept. argued with me they did not have the gun, got real hateful with me on the phone, denied they ever had it, wanted to know what other agency had reported it recovered. I even talked to same person who confirmed that they had it a year earlier. I dropped it, and never pursued it. I was younger and had a no care attitude. I tell this story because I had another agency in East Tennessee to recover another gun several years later, and they confirmed it was one of the cheaper guns I had stolen, but they too were not too friendly with me on the phone, having a jerk attitude, and telling me the difficult process to get the gun. Since the gun had no real value to me, <$40, I dropped it too. I wonder if this systematic of other agencies on gun recovery? Now if my Russian SKSs are ever recovered I will probably be very tolerant of the process and more apt to recover them.

Can't go wrong with a Citori, my 525 probably has over 15,000+ rounds through it, and it is just as tight today as it was when purchased new 16 years ago. My brother bought a Ruger Red Label around the same time, and by the time he shot 1,000 rounds, it felt a little loosened up so to speak, still a great gun, but that was a turn off for me in comparison to my Browning.

I should have posted this earlier, for you Mobil 1 users, here is a rebate that is being offered through Mobil 1, I think its $10 per 5 quart size containers, up to a max of $30: https://www.mobil.com/en/lubricants/promotions/mobil-1-2021-rebate

Well this is my experience: I switched over to full synthetic Mobil 1 years ago in my diesel truck, my daily car and my wifes mini van. I also went from oil changes at 4-5K miles to oil changes at 10K+ miles, any less from my research you are throwing money away, full synthetics are designed to go longer, maybe 20K miles. In addition to proven properties of full synthetic over conventional oil, I have documented that all my vehicles get an average of 2-3 mpg fuel improvement of using full synthetics over conventional. If I hadn't proved it to myself multiple times, then I would not have mentioned it. So when it comes to just $$$, not to mention the properties of full synthetic over conventional, to me it is a no brainer to use full synthetic. Now with that said, I just have not changed over the lawn mowers, side x sides, and other small engine purposes, but may have to, walmart seems to have switched to stocking nothing but synthetics with only their own brand super tech being the only conventional oils on the shelf at 3 local walmarts in my area. BTW, I am still reluctant to use someone to change my oil, I still do it myself 35+ years straight, as I get older, I mean walker older, I may change. So my 2021 oil change cost is the cost of the oil and OEM filter from walmart, $35 car & minivan, and $90 for my diesel truck. And I take my old oil to a local city oil recycle center.

6 years ago, moved from a house with city water/sewer at around $90 month to a house in the country with a well at $0 per month. Since moving I estimate we have saved over $6,500. Water tastes better, and never a problem with pump capacity (family of 6 & 3 bathrooms), but due to hard water, it does challenge my Keurig from time to time on deposits buildup. Previous owners had installed a filtration system and it has a UV system too. I change the simple element filter about every 6 months at around $10 and have never had to replace the UV light. Full disclosure, we did have a well failure about 9 months ago. The check valve (one way valve) did fail, and caused the well to run continuous, and the pressure regulator finally failed which led to the discovery. Never did notice any spike in the electric bill. Anyway, the bill to repair was $1800 including a new well pump to be safe, since the old pump was 20+ years old. Found out the well was over 460ft deep with water at the 340ft level. Pump guy said with a well this deep, there should be 2 check valves, one at the pump and another 1/2 way. Pump guy says I should be good to go another 20+ years. So though I have saved $6500 in gross savings, I actually have saved $4700 in net savings due to the repair. Still a no brainer on well vs. city water if you have good water and are making $$$ comparison.

Having a reminisce moment at this old old 2013 thread. This very month, I had a fellow coworker whom I have worked with for 7-8 years who invested $50K back when Bitcoin was <$900, and to my total surprise, just gave his notice he is retiring from work at age 40, a high stress automotive industry job. He says he cashed out his bitcoin, and hired an accountant to advise on taxes. Says he can make it now without a job. He has 4 small kids and a stay at home wife. What am I doing wrong.

Look at total cost to refinance, your incumbent lender should be more competitive vs. introducing a new financial institution as to the cost to refinance goes, and all should be very close i.e. first or second decimal on the actual rate. This is what I recall when I last did this 10+ years ago, and am one of those over thinkers. You owe it to yourself to do a thorough due diligence, its only your hard earned money in jeopardy.

To me sounds like a standard run of the mill gun show, except the op left out hover rounds running over your toes, and the constant sound of tasers.