 orientalexpress
Active Member
Posts

448

Joined

Last visited

Feedback

100%
Recent Profile Visitors
The recent visitors block is disabled and is not being shown to other users.
orientalexpress's Achievements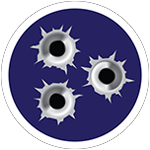 Established Contributor (3/5)
I bought both of them. Eventually I want to form 1 both of them obviously for the stock on the SP5 and specifically so I can put the VFG on the K model. I've had a couple of them. the later SP5s had drum peep sights instead of the notched drum sight which i guess is more correct.

I've seen one in person but never fired. It probably worth the $699 MSRP. Quality wise it was on par with one of the SA Mil-Spec defenders.

I don't even know what's "affordable" anymore. I mean $699-1000 is more expensive than it used to be, but I have a $1000+ iphone thats going to be completely obsolete in 2-3 years. I can remember when you could get a top of the line phone just for signing up for service.

Some guy on reddit is the OP.

So it's a polymer 938, Micro9, 911 that takes shield plus mags. Someone will be along shortly to say it'll never sell and the market is saturated etc.

Not arguing that point. So that doesn't translate to carry size polymer pistols?

I know nothing about Hyundais but the Element, Prelude, Del Sol, and S2000 come to mind. Where are they?

I was just thinking about when Springfield released their Saint rifle. I remember thinking WTF, who needs another AR manufacturer. Their ARs aren't really aren't any better than other $1200-1400 AR but I can tell you this, we've sold close to 1000 of them for a "me too" product.

I guess that depends on your definition of success. Hypothetically, if they end up being a $299 price point gun, and sell a tens of thousands of guns to people who would otherwise buy something like a Taurus. Is it a success or not? Their bean counters will determine that I guess. I'm not saying it's going to be successful, and maybe it flops but through their R&D it might shake loose something that is what you would consider a success. Again the market will dictate that. This is getting off in the weeds a bit and not exactly apples to apples but to your example, many companies that are not traditional "truck" companies have ventured into the truck market, Honda and Hyundai, Jeep (less recently) and soon to be Tesla to a lesser degree. Whose to say that they don't have something in the works to compete in that 1500 class. If Honda came something are you going to say "It'll never work they should only build sedans and fuel efficient SUVs"? Or to keep it in the Gun world when Glock finally builds a PCC are you going to say "who needs another PCC? Glock should just keep making handguns"

I disagree. The past year or so they've climbed into the price ranges of what a would consider a superior fit and finish. They are no longer the "reasonably" priced alternative.

I don't have a problem with it. The market will dictate whether or not it will be successful. If everyone had that attitude companies like Ruger wouldn't be around.

I told them while I was there, they should build a limited run of Model 99s, to go with the nostalgia reproductions we've seen somewhat recently.

I didn't say it was their iconic pistol. Spoiler alert: It's just a 1911.

Negative. Here's a photo of the slide blanks I saw in person. They also have another iconic pistol coming out soon.