Posts

172

Joined

Last visited

Feedback

100%
About DHF

Profile Information
Location
Gender
Occupation
Miscellaneous
Handgun Carry Permit
Law Enforcement
Military
NRA
Carry Weapon #1
Recent Profile Visitors
The recent visitors block is disabled and is not being shown to other users.
DHF's Achievements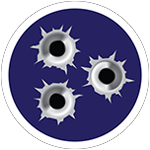 Established Contributor (3/5)
You are completely accurate. They just keep chipping away and our foundation is getting weaker underneath us. I have been a member and made consistent donations to the TFA for a long time now as well as being vocal on defending our rights in public and contacting politicians, but I realize that is not enough. I made a decision earlier this year to step it up and have been attending TFA meetings, educating myself more and will be making efforts to assist in educating others and supporting organizations in person and financially in the fight to retain our rights. At the very least, everyone on this forum should me a member of the TFA, subscribed to their YouTube and other media channels and as active as their time and budget can allow them to be. This is a fight for more than just the Second Amendment.

If this is it, looks like it is currently $9.80 on Amazon if you have Prime (Cyber Monday deal). I think it is $12.99 otherwise). I may have to check it out. Thanks.for sharing. https://www.amazon.com/Kitchen-Knife-Sharpener-Sharpening-Cut-Resistant/dp/B079WWFZY6/

I have been considering picking up some of the offerings that Fix It Sticks has. Does anyone have any experience with their torque products and kits? Do you recommend the individual Torque Limiters or the All-In-One Torque Driver or both. Which kit did you go with?, etc...

Happy Thanksgiving to you and yours as well. That sure is a pretty Thanksgiving tree.

Back at you and everyone in the community. Thank you for thinking of us.

As Wingshooter posted, it looks to be down for everyone nationwide... for now. The Armed Attorneys did a video on it. They go into more detail on where we are at with it now as the rule was invalidated due to bad behavior in rule making and not on constitutional grounds. At about 8:00 they go into where we are at now. https://youtu.be/Ko-2KwkkVxc?si=QS4edue5mz7174Bp&t=92 Jared at Guns and Gadgets did a video on it yesterday as well. Link below. Analysis at 5:45 and Conclusion at 9:40. https://www.youtube.com/watch?v=I-rq3qVpvJA

Just looking at the map feels like a hard slap across the face. Instead of red they should use a darker blue or more appropriately, pink.

Iconic role. Looking at his filmography, he was a busy guy. Thank you for posting.

Looks to be official per the Tennessee General Assembly's website. The Governor signed it on 09/08/2023. https://wapp.capitol.tn.gov/apps/billinfo/default.aspx?BillNumber=SB7085 You could call the Nashville Safe House and check, as well. I'd bet they are up on it.

North Dakota - population of less than 800,000 and probably over 10 million firearms (TN population over 7 million) - area of 70,705 sq miles and you can see the horizon (TN area of 42,143 sq miles) Ray, ND has a population of about 700 with the nearest other town of Tioga having about 2,000. I know it would be giving the feds too much credit but you'd think the ask would have generated some questions. Not a comment on weather they should be legal or not, just on the flags the ask may have thrown up in this political climate.

Those putters will go bad if they sit unused for awhile. At least that's what I tell myself.

Damn. I grew up are less than Ray, ND and my parents are still up there. I don't know Mr. Sawyer (luckily). I'll be up there later this Fall and it'll be interesting to ask the local boys about this.

I am planning on attending the Tennessee Firearms Association Nashville meeting this coming Tuesday ( 10/17/2023). Last minute but if anyone is available, it would be great to catch up a bit and also support the TFA and all their efforts. I can forward the TFA email with details to anyone who didn't receive it. Just PM me. It is held at Golden Corral in Hermitage (315 Old Lebanon Dirt Rd. 37076). Social and buffet times are 5:00pm to 6:29 pm Guest speaker and program at 6:30 pm We are expected to clear the building by 7:45, approximately

I have used the old fashioned method of going to get fingerprinted a few times. A bit of a pain especially as there are two of us in my trust that need to have it done. This last purchase I used Silencer Shop and a local dealer in Nashville. Everything with them was fine but using the Kiosk for the prints was absolutely frustrating. I almost stopped the process and went and had someone do the physical prints for me again. Hopefully, they will still be usable if I make another purchase. The UPS store will take electronic fingerprints as well and places like National Gun Trusts implement them. I am not aware that the ATF will accept them unless they are transferred to a physical card, though (additional expense). I have also ordered some cards for myself to keep on hand and fingerprint ink and pad as well. It doesn't hurt to have the cards in case you want to do it yourself or the place you go to is short on inventory. I have never done it myself but know an employee at a local dealer who has done it himself numerous times. Tennessee Silencer sounds like a win to me, especially as you appear to be close to them.