Posts

4,745

Joined

Last visited

Days Won

4

Feedback

100%
Profile Information
Location
Gender
Interests

Shooting, reading, hiking, kayaking

Occupation

Something in the engineering field.
Miscellaneous
Handgun Carry Permit
Law Enforcement
Military
NRA
Carry Weapon #1
Carry Weapon #2
Moped's Achievements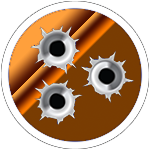 Prolific Contributor (4/5)
If someone is looking for a Charter Arms Bulldog in the Knoxville area, Crossroads Firearms, on Broadway, has a new Classic, like this one. https://charterfirearms.com/collections/bulldog/products/34431-44-special-classic-bulldog

The problems within the NRA have been well known a long time prior to this article being published. Until WLP and his cronies are gone, they'll get no more of my money. This article just brings to light how financially bad the situation is now. There are several other organizations that doing as better work on our behalf. I'll shift my funds to them.

I split time anymore, between a Ruger Max-9 with a RDS, and a S&W 442. I also will carry a Ruger LCP Max when it just too hard to conceal anything else. If I had a Berreta Cheetah or a Walther PPK/s in.32ACP, that would likely be in my rotation as well.

I had a couple of 3030 early on, a Marlin 336 and a Winchester 94. sold them both. but that was when LRs were cheap and plentiful and could be had for a couple of hundred bucks. Boy do I wish I still had both of them now! Fast forward to 2020, my wife bought me a Rossi 92 Trapper in .357. This has become one of my favorite rifles to woods bum with! it's a joy to carry around (lighter than either the Remlin or the Henry that I looked at the same time), accurate and the 16" barrel is the perfect length to get the most out of factory .357 magnum ammunition. Since, I've added a Henry Classic .22 and have a 1953 3030 Winchester 94 in lay-a-way at my LGS. I'll be looking for another Marlin next, then a Savage.

Slowly??? you should just delete those underline words. Makes the statement more accurate!

Love mine! It was what I learned to shoot with 56 years ago.

Odd source for this type of article on Tennessee Gun Owners. It's from Rolling Stone magazine. Seems funding for the NRA as been slipping and rather than get rid of WLP and his crew of misfits, they are cutting funding for shooting education. Imagine that. The NRA was a great organization, until the crooks took it over. And I don't see it ever coming back to preeminence until WLP and his cronies are gone. Of course, as long as there's enough cash coming in to support their lifestyles, that's not going to happen. I'd copy and paste the article here, but I'm afraid the graphics might not come over. So here's the link. Go read it for yourselves. The NRA Is Cannibalizing Itself (msn.com)

A Thank You to my Brothers and Sisters in Green and Blue, for your service! Desert Storm Vet and career Army Reservist here!

Seems a bit vague. Not sure I like it.

Waiting to swoop in at the last minute to take credit for any success that we enjoy. Otherwise, they are sitting around counting their money like the Mafia.

All a Gunsmith is going to do is put the slide in a vise and drift it back to center using a brass punch and a mallet. You could do that and save a chunk of change. Also, if it shoots to point of aim with the rear sight where it is, moving the rear sight is unnecessary and will make the pistol less enjoyable.

Old school S&W revolver in .38spl.

I wore my Liberty Bibs Saturday, while helping my wife with her craft show. I love Bibs with deep pockets! Carried my Ruger Max9 with RDS in my strongside pocket (in a Sticky holster) and two spare mags in a DeSantis double mag holster in my weakside pocket. Everything else went into my two chest pockets, including a large lock blade knife, a Swiss Army knife Farmer, ChapStick, and my keys. The back pockets held my wallet and smartphone. And it was extremely loose and comfortable! Listen to that old codger @leroy! He know of what he speaks!!!

I've enjoyed mine. It's combat accurate, just like all the 1911A1s I shot in the Army, except for a National Match that I was issued when I was on the ARCOM Marksmanship Team. That was a joy! The one con I found with mine was that the magazine was trash. Fortunately I happened have seveal GI Issue mags that worked just fine in it.