 Posts

38

Joined

Feedback

100%
Miscellaneous
Handgun Carry Permit
Law Enforcement
Military
bholman's Achievements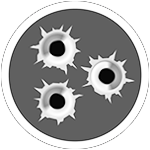 Just Getting Started (2/5)
Who has one? I have had the itch to get one of these for quite some time now.....just because. I am curious to how many people out there have one and if they ever shoot it?

As already mentioned, Joeys is a must try. Get there early or towards closing or the line will likely be out the door. Delano's is good as well.

I'm looking to head to Knoxville next weekend for my first UT football experience. Does anyone have a resource for tickets? Sent from my iPhone using Tapatalk

I am looking at purchasing a new vehicle and had a question about the "business tax." As you know, they write everything down on paper so you can "see how it looks." When I got home, I was reviewing this sheet to look at the items that weren't filled in yet. State sales tax (I understand) and local sales tax (I understand). What I don't understand is the "business tax." Can someone help me out on this tax? Is it legit or just another way of trying to get more money out of you?

I am considering joining this range, but the distance from Nashville is holding me back. I would only be able to go on weekends and often times weekends are already busy for me. On that note, how busy are the weekends at the range? How many rifle bays are at each distance as I didn't see this information on their website?

Looks like they lost their dictionary, too.....

I picked up my gun from the FFL today. Wow, that was quick shipping!

We did this about a year or so ago and I believe we got approximately 5 different shots (i think they were half shots or maybe even less).

I got mine in the mail today as well. It is a little deceiving and you have to look close. At first I thought they forgot the ticket because I saw the two lanyards and the "coupon" book, but no ticket. After closely looking, one of what I called "coupons" says, "This badge is good for admittance to the exhibit hall all three days of the show..."

I did it last year and will be participating again this year. In my opinion your cardio doesn't have to be the best. Last year I only got up to running 4 miles at one time and had no problems from a cardio standpoint. The most we ran last year before coming to an obstacle was maybe 2 miles. Sent from my iPhone using Tapatalk

Are you open today, Labor Day?

I'd also be interested in which Seamasters you have.

Looks like the Remington 700 is the choice gun, now I just need to find a good one! Anyone have experience with Savage?

I am going on a hunting trip to North Dakota in September and Prairie Dogs are on the list.....so that will be the main use of the rifle.

The title pretty much says it all. I am looking to get a bolt, varmint rifle in .243 or 22-250. What do you have and do you like it?