Posts

444

Joined

Last visited

Feedback

100%
Miscellaneous
Handgun Carry Permit
Law Enforcement
Military
NRA
Carry Weapon #1
Carry Weapon #2
Tobashadow's Achievements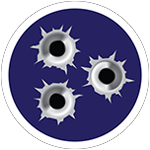 Established Contributor (3/5)
You forget the part about that if that happens at a push of a button 8-12 hours later there is another frame sitting there to replace it. And who says you can't make a few spare frames ahead of time...

I needed a cheap one, i got five for just a little more than one of them. Nice find

My i guess you could call it enhanced or OG style carry permit expires this year. Is it a waste of money to renew it? Or does it add extra to the abilities?

After years of building AR's etc and now the past couple years of 3D printed ones, I want to try one of the Polymer 80 G17 frames to experience that and compare to the 3D printed designs. But after that whole bit last year it's kinda got me on the edge, even tho it's"currently" 100% good just like my 3D printed ones are. Has anyone seen a place to buy one in person? Thanks

Building your own gets you what you want the first time instead of rebuilding someone elses dream.

20 years go i had a sks do a slam fire with a full mag lol

Ok I can blame my back which has been on a pain scale of 8 out of 10 lately for this one. I needed a distraction and decided to install the extended takedown and pivot pins on the AR pistol to match the new ones on the AR rifle. I did the pivot pin no issue, went to do the rear pin and accidently turned my clevis pin to the hole side and heard ping as the detent went into permeant you can't get to me spot. Well crap time to put it in the vase and pull the buffer tube nut and back off the rear plate, no biggie just get it done. Pulled it and got it all put back on and tight and the brace back on the tube, checked the pins out for movement and installed the upper back on and racked the charging handle and went well that didn't feel right and ohhhh crap. I forgot to install the buffer and buffer spring back in the lower Shake shake shake shake rattle rattle and there wo go far enough that the forward assist can move it forward into battery.

Must be a slow exam group, the local one here that I am a member of does ours on Saturday mornings (or at least we did before Covid) and most people had theirs in the system by Tuesday.

I'd just like a 80% to fool with lol Not like I can't and have made my own but I want the experience.

In that one in a million situation or 50 or so odd days from now the way it's going lol. I fully expect to die if my house is overrun, but I expect the ground to be wet and red when I fall. I may be short on my goto rounds currently in 5.56 etc. But I got plenty of Mosin rounds that will make body armor at a distance a non factor.

When the 22 shortage hit a few years ago me and my teenage son seen the exact thing happen at walmart with them being on the phone posting them for sale immediately. So us both being night owls anyways would go there way early and spoil their fun buying the big bulk packs instead of them. We'd get off work at midnight, play games on the PlayStation or watch TV, head out at 6am and be sitting there watching Netflix on my phone, when they arrived grabbing chairs from sporting goods. We'd bag the buy then head home to sleep. They at first acted extremely annoyed that we were cutting into their business and tried to cut the line but the sporting goods manager knew what we were up to the first day after talking to us and shut that down hard. It became a fun game three times a week, over the next three weeks. They tried to one up us the second week and came in at 6:15 but we were already there, so we came in at 5 the next time and they came in at 6 and asked where they had been. We told them we was late due to stopping at the waffle house and was hoping they hadn't got there first. The annoyance to them and lesson to my son was worth the time, and the entertainment of their frustration was well worth it. It got to be more fun then watching TV etc just to screw them over. We ended up giving a bunch of it away at the time or selling at cost to people with kids.

12

PLA+ that was annealed in a modified food dehydrator, but most just use straight PLA+ with thousands of rounds thru it. The U bolt design is extremely strong.

Want to sell one? I have always wanted to mess with one.