Posts

2,766

Joined

Last visited

Days Won

13

Feedback

100%
About No_0ne

Profile Information
Location
Gender
Occupation
Miscellaneous
Handgun Carry Permit
Law Enforcement
Military
NRA
No_0ne's Achievements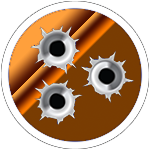 Prolific Contributor (4/5)
Minimum wage in the 60's was $1.60, I think, so you could buy about 18 rds/hr then. At $7.25 today, you can buy the same number of rounds if they're priced at roughly 40 cents each. In terms of purchasing power, not much has changed with ammo prices, seems like ...

Typically, recessions aren't "officially" noticed until after they've begun, often until after they've ended. My bet is you're right, we're in the beginning stages of a full blown recession, one which will most likely persist at least until the fall ...

WWII ended 77 years ago. Many of the milsurps we came to accept as "normally" priced came from that era, or before, and were declared surplus either shortly after that conflict or in the next few decades that followed. The flood of older, Comm-bloc weapons entered the markets during the 90's after the fall of the communist regimes in Russia and eastern Europe. The stockpiles of those weapons have either been depleted by now, or are held in countries from which future importation is forbidden by our laws, or theirs, and in some cases by hostile relations between our country and others. We will never see masses of cheap, easily available milsurp weapons again, as the period after WWII saw most countries adopt automatic or select fire rifles and carbines, none of which are legal to import or possess. That's not likely to change under any future conditions. If you want to play the milsurp game, you have to pay current pricing and use all avenues to locate whatever you want, pickings in local gun stores and pawn shops will be slim compared to even the limited availability online. Those who spend their time complaining about prices and the inconvenience of not being able to walk into a gun show and pick through barrels of milsurps, all the while waxing poetic about the "good old days" will be left empty handed ...

There's a really simple answer to this ...

Practically indestructible ...

Mine too, along with a lot of other repairs in 1977. Made it to 2018 before I had total replacement. It never was completely right after the first surgeries I had back then, but I learned to live with it. The last 10 years before they installed the bionic knee, I had multiple injections each year, some of cortisone, many with the ground up rooster comb concoctions. I should have had it replaced years before I did, but at least I can walk again now, albeit slowly and with a slight limp. The arthroscopic surgeries they can do now are much less intrusive and the recovery period is far less, my advice would be to bite the bullet and get it done right away, hopefully preventing some of the long-term damage that I did to mine by waiting too long ...

In all fairness, I doubt that primer costs represent much of a percentage in the CPI though. In fact, the entire guns/ammo industry is too small to have any discernible effect on the calculated inflation rate ...

We have these little episodes every few years. Give it some time, prices will fall and availability will increase again at some point. Then remember, hoarding is your friend ...

I suspect the freefall isn't done yet - I'm anticipating a real, live bear market coming on ...

On the other hand, estimates are that when I-Bonds reset the next time on May 1, they'll be paying out over 9% for the next 6 month interval. It's been a long time since anyone with money could get any sort of return on bonds, Treasuries, CDs and the like ...

Assuming you can find primers ...

From what I remember from back when I actually went to gunshows in Tennessee, if you do find one with 1000 tables half of them will be filled with camo, cheap trinkets, clothing items, jerky and that obnoxious bug zapper person ...

For those of you who missed out the first time around, he's got another : https://www.gunbroker.com/item/930284866 BTW, the seller gave the buyer of the original gun listed in this thread A+ feedback on the sale, so it must have been a completed transaction ...