Posts

2,786

Joined

Last visited

Days Won

13

Feedback

100%
About No_0ne

Profile Information
Location
Gender
Occupation
Miscellaneous
Handgun Carry Permit
Law Enforcement
Military
NRA
No_0ne's Achievements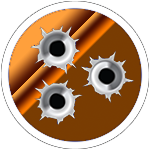 Prolific Contributor (4/5)
That's because you're not wearing your hat right ...

Yes, today was ugly, but necessary. It's painfully obvious that the Fed is going to have to raise rates to much higher levels to beat inflation, better to crush the ongoing "irrational exuberance" in the markets now, rather than later ...

Looks like what happens when a typical bear market rally collapses. Most of the factors which drove stock prices down over the last 8-10 months are still in place, inflation hasn't abated, and the Fed is signalling every way they can that interest rates are going to continue to rise. In most prior instances where the Fed set out to conquer inflationary cycles, they had to raise rates beyond the actual inflation rate. We're still a long way from there ...

I would support banning constipation ...

Severability clauses are quite common in bills ...

Remember, ultimately it was his failure to pay income taxes that finally brought Al Capone to justice. In the case of illicit income, paying taxes is an essential component of covering the source of the money ...

Exactly. It's a dog and pony show for the upcoming elections, in which all those who oppose this bill will be portrayed as enablers of the child-killing mass murderers. This will play well in reliably blue districts and among the donors to the sponsors, those who would vote against the representatives supporting this would do so anyway. It has zero chance of mustering 60 votes in the Senate, and everyone who voted for it knows that already ...

Ah, I see. I guess it depends on how you define "overpaid" and "common". I didn't post this auction as an example of either, as PE snipers are virtually unknown outside of museums. This one is a (mostly) original and complete example, and therefore highly desirable among those who know these firearms. As for overpaying, that's debatable, as the supply of these is essentially none and the demand relatively high among Mosin collectors. The buyer is well-known in that community and knew exactly what he was buying, as did his chief competitor in the bidding. I meant it more as an example of how high prices can go for some of the uncommon examples of Russian/Soviet weapons today ...

You lost me on that one ...

https://www.gunbroker.com/Item/939230281

Like the others said, better buy what you can when and where you can now. An even better plan, wait until availability improves then stock up, sometimes referred to as "hoarding" by the unprepared types ...

In many cases, regardless of what side of the aisle a policritter happens to sit on, abortion is a loser of an issue and most want to avoid it at all costs. As with many of the "hot button" issues, it's much better (from an election standpoint) to be able to rail against laws you know are unlikely to ever get changed than to actually have to make decisions regarding enforcement or other actions relevant to the issue at hand. It's also a lot easier to raise money by opposing positions your constituency finds objectionable than by defending laws they agree with ...

Updating a long-dead thread, but there actually have been some Mosins imported this year. One of Finland's biggest collectors recently started liquidating at least part of his collection (rumored to number 20k rifles), Century brought in a bunch of M28's and M28/30's which have been gradually making their way to distributors this summer. Anyone who's still looking for the proverbial $100 Mosin will be disappointed though, most of these are selling quickly at $800 and up ...