Posts

502

Joined

Last visited

Feedback

100%
About GoneBallistic

Miscellaneous
Handgun Carry Permit
Law Enforcement
Military
NRA
GoneBallistic's Achievements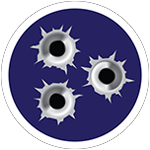 Established Contributor (3/5)
Has anyone tried the shorty shells?

Wow! Were you guys shooting heavy buck loads, or just 2 3/4 target shells?

No, she hasn't. I shot one when they first came out, but I don't remember anything particularly unpleasant. Can you elaborate?

My wife has fallen in love with the KSG and she's really badgering me about it. Thankfully, I have enough sense to buy her a gun when she wants one. We'd prefer the NFA-ready version with the chopped off mag tubes, but will entertain standard versions. We're in Eastern TN, but could travel for the right deal. If you know of another defensive-type shotgun that might work, please post your recommendations in the comments. She's fairly short, so I don't think I could sell her on anything that's not a bullpup. She's already tried an 870 and a 500 and isn't comfortable with either as their overall length is too long to be comfortable for her, even with an adjustable stock. TIA

Can you travel at all? I'd love to take it off your hands, but I'm in the Knoxville area and Memphis is a little out of reach at the moment. I could meet halfway-ish, though. Congrats on the addition to your family!

Haha no worries. I've decided not to try reloading aluminum cases. However, I've not decided what I'm going to do about moles yet, so please continue haha

This idea is second only to melting Terminators haha

Seems like it's not the way to go then. Thanks for all the input guys. I'll throw it in the bucket with the steel cases.

I'll check this evening and update. I'm not sure.

So the problem would likely be that the aluminum is too hard or too brittle to be resized?

I recently received some empty aluminum 9mm cases in a batch of misc. brass. I don't see why these can't be reloaded, but I've personally never heard of anyone actually doing it. Anyone have experience or potential issues I should be aware of? Thanks in advance. I did a brief search on this but came up empty. My apologies if it's already been discussed.

That looks really simple. I'd say that's the route we'll go. Thanks!

We do have K valve tanks. Thanks for the info! I'll keep you up to date on how the gun does when we get it.

Thanks! We're divers and have a spare tank that could be dedicated to filling the air gun, and there's a local dive shop. What's the apparatus that goes on the tank called?

The A2 front sight post will show up in some lower profile holographic sights. I've put an Eotech on a rifle with an A2 post before and remember seeing it in the sight picture. I don't recall whether or not it actually prevented the use of the Eotech or not.