Posts

977

Joined

Last visited

Feedback

100%
Profile Information
Location
Gender
Interests
Occupation
Miscellaneous
Handgun Carry Permit
Law Enforcement
Military
NRA
Carry Weapon #1
Carry Weapon #2
Recent Profile Visitors
The recent visitors block is disabled and is not being shown to other users.
my82cam's Achievements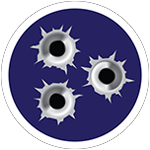 Established Contributor (3/5)
I'm not sure if you have any NFA items already or not, but I was very hesitant to get one and be on the "radar" of the ATF. Once I did my first one, I never looked back and typically always have something pending. It isn't hard to file a form 1 and would suggest getting a trust if you do. I keep a 5320.20 filed for several items and for my typical locations I travel, that way no matter where I go, I can take something NFA with me. I've never been asked to see paper work by anyone and never hassled. Most of the time they draw attention to themselves and people ask a lot of questions about them, I try to use that time to teach people that suppressors and machine guns are not illegal. I would SBR them and never look back.

No college yet, but I have 4 kids from 7-14 that can eat me out of house and home

I am but a mere peasant. If I can save up and buy a couple machine guns, anyone can. I drive a 20 year old truck and eat Ramen noodles.

It's a 1928 Thompson. Came with FbI case, violin case, lots of mags, couple drums and a complete saw cut parts kit

I wouldn't hold your breath on the Eform 4s, I would give it 4-8 weeks to work the kinks. Id rather paper file and see how the Eforms works out for other people. When did you file a form 4? I filed one back in July for a sheen gun and sure would like it to get approved. Where are you coming up with a predicted time?

I wish having stamps sped up your wait time, I would love to see instant approvals!

I have done 3 form 1s since january 1, all have taken 25-35 days. I even got denied on 1 for sending in the blank side of the paper work, always double check! lol

You can always form 1 your own suppressors, last 1 I did only took 3-4 weeks.

Looks like a great set up! You may try Longrangehunting.com, I have bought and sold a lot of high end scopes and rifles there.

I'll take them. PM in bound

That's what is so frustrating about all this. I have done this literally a dozen times, no issues until now. I either did it wrong all those other times and got lucky, or an examiner was having a bad day when he got to my form?? Sucks to wait all that time and then find out its a no go

Yes, I am making a clone of an MP5. When you use MFI as the line code, it gives a drop down of all the options of models and such that have already been approved and used by other people who have made their own. I really don't know what happened.

I am going to build an MP5, bend my own receiver and make it from scratch. The first form 1 was denied because I accidentally scanned the blank side of a form instead of the front side, that was my bad! lol I filed a second time and made sure all the forms were correctly scanned and double checked my documents before I sent it in, all was good. I am no noob to this, but I am not above making a mistake, see above! So, 8 weeks go by and I get an email saying I was denied because my manufacturer address was not correct. I selected MFI(manufactured form 1) and used the drop down to select MP5 as the model. If I am the manufacturer, there is no address to have in box 4A, there is also no place on the Eform1 to put an address as the manufacturer if you use MFI. I have checked over and compared it to my other approved forms and can find no faults. All of my responsible person forms had my trust and address as the maker of the SBR as well, which is exactly how I have down all the other items I have form1. My thought is I did everything correctly but the examiner saw the MP5 listed as the model and thought I should have HK and their address listed in box 4A? I called the ATF and they are no help. I believe emailing an "expert" and asking them is a waste of time because I am still waiting on a response from a question I had in January. Should I submit again with all the same info, or for a model put N/A? Appreciate the help and Pew pew on!

I know a lot of people that do that and have never had an issue, they also keep a copy of their trust downloaded on their phone too.