Posts

982

Joined

Last visited

Feedback

100%
Profile Information
Location
Gender
Interests
Occupation
Miscellaneous
Handgun Carry Permit
Law Enforcement
Military
NRA
Carry Weapon #1
Carry Weapon #2
Recent Profile Visitors
The recent visitors block is disabled and is not being shown to other users.
my82cam's Achievements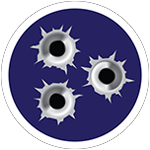 Established Contributor (3/5)
Believe Wednesday is their standard day of maintenance on the site. I have never been able to log in on wednesday and file anything. Yesterday I heard several people say the site was down as well, which doesn't surprise me as a ton of extra people are trying to file the braces as an SBR for free. I wont be filing anything

These are great uppers, wish I hadn't just depleted my funds or I would buy this upper. Good luck!

This would go great on my M16, but I am broke right now, all well.

I have several transferable machine guns, they are a ton of fun and so far have been good investments. If the NFA goes away they may prove to be a poor investment, but we will see. A few guns that are out of my financial reach are an MP5 sear, M60 and an M240. I have a connection to those belt feds and would love to have one but can't afford a transferable one.

Yeah, I have had E forms from dealer to dealer approved in a few days before, not sure why that one took 4 months. I have never bought anything from Ruben, his prices are really high. I know you get some protection buying from him, but I'm too cheap for that. Thankfully, all the machine gun transactions I've done have gone very smoothly.

I had one take 4 months to transfer to my dealer, and then 14 months to me. That was rough.

HAHA The added heat from the suppressor is only going to make it worse! I am at 11 months on a form 4, really wish it would get approved.

I'm not sure if you have any NFA items already or not, but I was very hesitant to get one and be on the "radar" of the ATF. Once I did my first one, I never looked back and typically always have something pending. It isn't hard to file a form 1 and would suggest getting a trust if you do. I keep a 5320.20 filed for several items and for my typical locations I travel, that way no matter where I go, I can take something NFA with me. I've never been asked to see paper work by anyone and never hassled. Most of the time they draw attention to themselves and people ask a lot of questions about them, I try to use that time to teach people that suppressors and machine guns are not illegal. I would SBR them and never look back.

No college yet, but I have 4 kids from 7-14 that can eat me out of house and home

I am but a mere peasant. If I can save up and buy a couple machine guns, anyone can. I drive a 20 year old truck and eat Ramen noodles.

It's a 1928 Thompson. Came with FbI case, violin case, lots of mags, couple drums and a complete saw cut parts kit

I wouldn't hold your breath on the Eform 4s, I would give it 4-8 weeks to work the kinks. Id rather paper file and see how the Eforms works out for other people. When did you file a form 4? I filed one back in July for a sheen gun and sure would like it to get approved. Where are you coming up with a predicted time?

I wish having stamps sped up your wait time, I would love to see instant approvals!