Posts

3,348

Joined

Last visited

Days Won

5

Feedback

100%
About Ugly

Profile Information
Location
Gender
Interests

hunting, target shooting, motorcycling, being outdoors

Occupation
Miscellaneous
Handgun Carry Permit
Law Enforcement
Military
NRA
Carry Weapon #1
Carry Weapon #2
Ugly's Achievements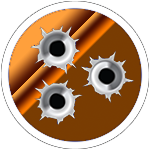 Prolific Contributor (4/5)
1
Community Answers
This did not come to be by accident. The ethical Eric Holder is leading the charge to sue till it's blue. They will not stop and we must pay attention otherwise it will happen to us too. https://www.washingtontimes.com/news/2019/jul/11/how-democrats-try-to-hijack-elections/ https://democraticredistricting.com/

Concur. Probably all kinds of nasty on those door handles! I wouldn't have an exposed holster either, that doesn't make sense. Then again, this day and age, many people don't make sense.

Was there a gun buster sign? Thats the only time I have an empty holster, and the only place I do it is to renew my license plates in person. And of course the only reason I do that in person is because they charge an extra $2 to do it by mail, plus an additional fee for using the online feature. it is odd that the gov wants you disarmed when they shake you down.

Seems to me that you outed him out for his job. Paid protester. Either that or they (the left) are becoming paranoid and feel that they need to arm themselves. Hopefully he has some training at least.

Few of us don't fall in to the lifestyle of leather and tatoos. I have bought a few shirts from my travels but quit when they quit carrying parts for my shovelhead. They have all the shirts you can stomach but no parts. I was surrounded by those that lived the lifestyle growing up, it's a different breed of folks now. The majority at least. I ride to ride, in fact my bikes are ugly and I frequently use a tank bag on my Harley's, you don't see that often! The dealer and aftermarket network is is like no other. As are the bikes. I ordered a gel pad from JC Whitney years ago for my low profile seat on the low rider. Peeled back the cover and dug out the foam put it there and recovered. It added many hours of comfort, it's like sitting on a breast implant! Of course I have 3 other seats for that bike as well as a couple extra for the other bikes. Harleys are so easy to modify and cheaper to do than other brands. The best part is that some companies out there engineer many components that modify and update some of HD's flawed designs. I put a Rivera engineering clutch and primary belt drive on the shovel and it even out performs my stock twin cam. It added 50 years of technogy to the crappy shovel design. Back to bike shopping!

The streets are decent bikes. The biggest problem for Harley right now is the same for all manufacturers. Sales have been declining for a decade. Perhaps a good economy will turn things around but it's been tough. Die hard harley riders are dying off and not being replaced at the same rate. Their new bikes are nice but if customers aren't there, ther aren't there. The VROD is bad ass. I rented one when they first came out when I was doing some TAD time in the California desert. Absolutely incredible bike. I'm not a speed demon at all but figured I'd see what it had since it was just me and the desert. The bike climbed to 140 without a flat spot or hiccup, it had more go but my rental helmet started to try to yank my head off my spine like a parachute. Before 07 they had itty bitty fuel tanks too, not good with power like that. Its too bad the MoCo discontinued it for sure. It was on my short list but long term ownership will prove problematic for parts in the years to come. The market is suffering across the board with all brands. Used bikes are a dime a dozen. I'm finding big twins cheaper than sportster in some areas. I might have to fatten my heard!

I checked out the scramblers they made. They were ok but I think a little more dual sport than scrambler would be better. They resembled triumphs version of scramblers but seemed a little bigger. All a sporty needs is a few more inches of travel, bigger fuel tank and an exhaust that has good clearance and is tucked in. Inmo lighter weight wouldn't hurt either but a 1200 is big enough to travel the country comfortably.

bikes are like footwear, that's why you need several! Indian is working on a 1200 flat track style bike for the general populas, should be out next year. https://newatlas.com/indian-scout-ftr1200-custom-flat-tracker/52111/ Many of us are getting more off-road as the masses become worse drivers. I think Indian will hit it out of the park with this new model and I hope Harley gets there act together and comes up with something similar.

There are great deals to be had, especially if you are patient and don't mind traveling.

Great choice in thumper! It looks good too, I had an 01 and loved it. Except mine was baby blue and I didn't like that so much. The best I got was 71mpg but how can anyone complain about that. It is an exceptional bike, the only reason I parted with it was to thin the herd. The website is incredible too. It looks like your grandson will be able to take it down the driveway in a couple years himself.

That is some of the best riding the U.S. Has to offer, I see why you come back every year. I've been avoiding the dragon because of tourists for one reason, but mostly because everywhere around here is great riding. you can paint it black for a number of years before you've got to replace it, haha

The scraping causes some corrosion. Black looks great Inmo, my bike was blue when I bought it and I was never a fan of blue. I painted it black about 20 years ago, time for a change. Might add flames finally too. The dragon isn't too far from me, I haven't been there yet though.

Chrome won't get you home! Over the years, as corrosion would show up on various parts of my shovelhead, I would paint them black. Since then it's pretty much become black on black. Now it's the style. Next rebuild its gonna get painted blue

Ah yes, I get it. However we are under siege if we truly open our eyes. There has been a silent invasion with the goal of replacing our citizenry in a frenzied pace under mostly cover of darkness. The northeast has been packing em in steadily for the last 9 years while residents flee. PA has a commie governor, NJ does now, NY mayor is commie as well plus all the quiet little government positions that have been taken over. Not to mention the deep state (that doesn't exist) according to one member here. George Soros has been funding radical Attorney General races across the country. We don't address these things. We chase some made up left wing propaganda such as a porn star or collusion. I support several pro 2A national organizations and while it may be just a matter of time, it is a fight that may be futile, the 2nd is severely infringed as we sit here now. Until we address those that are attacking and have blatantly attacked the foundation, we are just hosing down the flames as opposed to the base of the fire. Censorship is king now, the media has been corrupt so long and thoroughly taken over this last decade. Now they have to stifle any information sharing that doesn't fit the narrative. Personally I don't think we will do anything since we've allowed them to take over all facets of government and didn't even mention it. Some still can't believe it would happen here so they aren't paying attention. Perhaps the women will start with storming the prisons when food prices skyrocket one day. Or some other likely scenario. I like your gusto though and hope you/we make progress.