Posts

2,764

Joined

Last visited

Feedback

0%
Miscellaneous
Handgun Carry Permit
Law Enforcement
Military
NRA
tnguy's Achievements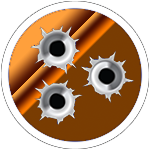 Prolific Contributor (4/5)
If you do the first two with government run fiat, it will have exactly the same effect.

That may have crossed my mind I'm of half a mind to call up and see if I can change my decision but, meh... The msrp of the gun is 250. I do still have some ammo for it and no other guns in the same calibre.

So I was recently contacted about a gun that was stolen from me nearly a decade ago. Apparently it turned up in New York. Local PD contacted me and after a bit of back and forth, they told me that it had been found in someone's basement with a lot of other guns and none of them were operational and some were unsafe and did I want to get mine back or not bother? It was a cheap, small caliber gun so I said not to bother (more trouble than it's worth. I have enough on my todo list). Since then, it occurs to me that this is New York and it's possible they're just saying stuff to have to avoid the effort or possibly for other reasons. I'm sure if I asked for it back, it would be in poor condition one way or another anyway so I'm not sweating it but just thought it was worth floating out here.

I know this is a dead thread but video has been removed just FYI.

I was thinking it was going to be about good t-shirts for covering IWB carry. Most of my t-shirts are a bit short for that with my current shape so I've been looking and my research seems to be pointing at Carhart shirts which are apparently cut a little longer.

I'll have a think about it. Probably not for much less than I bought it. Note that these are gen 1 (I think) and don't have the rear pin pocket already milled.

Sounds kinda tasty to me.

Well, seven years later, I still have a box of 80% lowers :)

I had a couple hanging on my workbench. Of course, many think it's not manly if your lungs don't have a good coating of tar & sawdust.

Do people think this is going to be like the last ammo shortage where it persisted for a long time after things got back to semi-normal just because people were buying from FOMO? Also, is this a possible model for the TP situation?

Why is it concealed-only anyway? I don't see anything about the difference in qualification requirements that would make a difference wrt concealed vs open carry.

I started wondering what the impetus behind this legislation was. "It just makes things a bit cheaper" doesn't sound realistic. Scratch the surface and it's really not better than what we had before (unlike when the requirement to have a permit to carry in your car was removed). I suspect it was lobbied for by the same companies providing the online classes for speeding tickets.

When I took my class, there was a couple turned up with some guns they'd just bought as a pair. I'm not sure which make & model they were but nearly every single round stovepiped on them. At least they found out with a paper target and not when their safety depended on it.

Well, cable can be tricky. They can not have cable running down one road but your neighbor behind you might be on a road that gets service and if they had the appropriate hotspot you'd be in. If there's no one within 12 miles then obviously not (I just mentioned it as an easy check since you can just look at the wifi available from your phone). I'll just also point out that you can get the internet without the TV (That's what I do). We were paying $50/month but just went up to the $70 plan as it allows us to use the aforementioned hotspots. I'm very skeptical about those satellite guys. If you have clear LOS to the satellite, you're pretty much good. You'd have to be under an antenna or next to a radar installation to see problems. Assuming you're not at the base of a cliff or something. Perhaps they just didn't want to be climbing up on the roof. The Dish guy did a lot of umming-and-ahing about our roof and how it was "too old" etc (lies, I've walkied all over it fixing storm damage) and in the end I stuck it on a pole I attached to the deck and aimed it over the top of the house and aligned it myself (I wouldn't recommend that for satellite internet though but people do). DaveTN is also correct about the antennas. Depending on where you are, you need better/bigger ones but that's about all. I'm 40 miles or so from the transmitter and still using the one that Dish gave away when they had a falling out about providing the local channels.