 Posts

899

Joined

Last visited

Days Won

1

Feedback

0%
300winmag's Achievements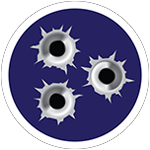 Established Contributor (3/5)
The simple solution is just to remove the weapons crime behind no guns signs in Tennessee. Properties can put signs up all they want but the state should not have a weapons crime over a sign. If nothing else, the weapons crime should be removed for people with the enhanced carry permit just like in Mississippi.

You see the signs in the larger cities on private property and taxpayer funded local and state government properties.

The enhanced carry permit needs to actually be enhanced so that you can legally carry in more places. The 'no guns' signs weapons crime should not apply to the enhanced carry permit. That should only be a trespass issue if someone does not leave when asked just as it is in most states. Full college carry should also be legalized for enhanced permits. College employees can already carry with enhanced permits in TN plus most of the states bordering TN already have legal college carry for people with carry permits.

The weapons crime for the no guns signs needs to be removed all together or at least not apply for people with enhanced carry permits. People with enhanced permits should be able to also carry in other locations such as college campuses that are already legal in most states surrounding TN for people with carry permits.

The gun laws used to be even worse in TN for people with carry permits up until about ten years ago. You could not even legally carry inside any decent restaurant because they all sell alcohol. TN is one of the few states that has a mid level misdemeanor weapons offense for people WITH permits for violating a 'no guns' signs. Most of the states surrounding TN also have legal college carry for people with permits. TN does not generally have legal college carry with a permit, unless you are an employee at the college you are carrying at. It is legal to carry in K-12 schools with a permit in a couple of the surrounding states.

There is a not a lot of point in getting a real ID driver license to fly if you already have a passport. Service members do not need one either to fly since military ID qualifies as a real ID for them. A lot of driver license offices can be a pain to deal with and I try to avoid them.

Tennessee is one of the few states that has a class B weapons misdemeanor for certain 'no guns' signs and even fewer states that makes it a misdemeanor weapons crime for people with a permit or enhanced permit to carry past some 'no gun' signs. Most states treat 'no guns' signs as a trespass issue, especially for people with licenses or permits, and not weapons crimes.

After watching this legislative session and even sessions over the past few years, it seems that there are a wide variety of pro gun bills proposed. Few bills proposed seem to actually reduce restrictions for people with enhanced carry permits and give them more practical ability to legally carry in more places to protect themselves. For example, I would try to put forth effort to improve the law for the guy with an enhanced permit to legally carry while taking community college classes at night in a rough part of town VS changing the law for someone who wants to walk down the sidewalk with a loaded shotgun. I am still surprised most states surrounding TN have legal college campus carry with licenses and TN does not. Someone with an enhanced permit can still be criminally charged over a 'no gun' sign, even on some public properties. These issues should have been fixed for the enhanced permits a long time ago, in my opinion.

Sorry, I don't see how this is a huge step forward to suddenly make it illegal to make for someone to possess, own, or purchase firearms over a non violent DWI misdemeanor. So a guy who presently owns firearms and is convicted of a non violent misdemeanor suddenly loses the right to keep the guns he has at his own home? This bill is not a huge step forward in my opinion. So he now must give away, sell, or store his firearms with someone just like a felon. Politicians will use this in the future to add other non violent misdemeanors to keep people from owning guns. I think suddenly making long gun possession illegal for minors and forcing them to prove certain exceptions is also a step backwards. Basically you would have a 17 year old boy with a 22 rifle would have to prove he falls under those exceptions when right now it is not against the law for him to possess a 22 rifle. It looks like practically about the only people that gain anything are those who carry in parks and rec areas without handgun permits.

It looks like to me after reading this amendment that someone convicted of a recent misdemeanor DWI could be charged with firearm possession just for having a gun on his own property, even though he is not a convicted felon or other federal prohibited person. This is some TN add on. So someone convicted of a non violent misdemeanor loses gun possession and ownership, not just carry, rights for five years? It also looks like minors would now be prohibited from possessing long guns unless falling under certain defenses. There are no laws now prohibiting minors, like high schoolers, from possessing long guns at the federal or state level. Am I reading the amendment wrong as far as how it affects gun possession for certain non violent misdemeanors and minors?

Does this bill with the latest amendment prohibit possession of any firearm by anyone convicted of a misdemeanor DWI offense within five years? Not just carrying a loaded handgun but someone out hunting? That is the way I read this amendment.

Was the requirement that state office buildings offer gun storage lockers the big problem the committee had with the bill? I'm surprised that the committee otherwise would have a problem with this bill but would be ok with lowering the age to carry a handgun to 18.

What a lot of people do not realize is that this bill actually enhances the TN enhanced permit similar to the Mississippi enhanced permit where K-12 and college carry is legal. You would be able to legally carry in places like colleges that right now you cannot carry in TN. If you have an enhanced permit, you should be for this bill becoming law because it does expand where you can legally carry. I saw the amendment added to this bill and it looks like it was postponed to next week. Does this bill or the GOA sign bill have a decent chance?

The bill does not make someone who has an enhanced carry permit a law enforcement officer or give that person LEO arrest powers like the media is trying to scare the public. The bill should be read and also you have to read 39-17-1350 and the carry privileges allowed for some state employees, including non LEO employees, while not working. Those carry privileges include (while not working) the ability to carry at K-12 schools, colleges, all state and local government property, 'posted' property (unless asked to leave), etc. So basically this bill would enhance the TN enhanced permit similar to the MS enhanced permit.