Posts

76

Joined

Last visited

Feedback

0%
About OH UNCLE PAUL

OH UNCLE PAUL's Achievements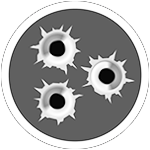 Just Getting Started (2/5)
Since the option has popped up, I chose non binary on question 14. If they want to add to the confusion, the Dude will abide.

I've decided to consolidate calibers to just 9mm and .45ACP for my pistols. Up for sale and maybe trade I have, 1. Third gen Glock 22 .40s&w 2 mags and 400 rounds of FMJ and 100 rounds of HP. $650.00 SOLD 2. Third gen Glock 31 .357sig 4 mags and 350 rounds of FMJ and 200 rounds of HP $700.00 SOLD 3. Kel-Tec Sub 2000 .40s&w it takes Glock 22 mags 2 mags and 400 rounds FMJ and 100 rounds HP. $650.00 SOLD 4. S&W M&P 40C .40s&w with Crimson trace laser grip 4 mags and 400 rounds of FMJ and 100 rounds of HP. $700.00 SOLD Prefer face to face in the Tri Cities area.

1

LaRue Tactical RAT Stock - LaRue Tactical LaRue Tactical A-PEG Grip - LaRue Tactical LaRue Tactical HandStop and IndexClip Combo, 74 Total Piece Set - LaRue Tactical All of these for $50, can meet near Bristol. Shipping will be an additional $10.

To be that clean I would say they have replaced that frame. Toyota dealerships are still replacing Tacoma, Tundra, and Sequoia frames years later - Alt Car news (tiremeetsroad.com)

The thread is now over 600 pages so maybe start around page 500. There is lots of information and links and some great insight from attorneys. LIVE: Kyle Rittenhouse trial - Jury Deliberation DAY 4 - AR15.COM Free Kyle.

EVs are going to be the CFLs of the light bulb world. Too many issues. Too few recharging stations for long mileage trips. The future will be hydrogen vehicles. Toyota just managed to get 845 miles from a single fueling of a car. Granted it was under a perfect set of circumstances, but, still way further than an EV could do. Toyota Mirai Sets Guinness World Record: 845 Miles On Hydrogen (insideevs.com)

Please point me in the direction of one of his lies. As it stands now he is the best thing on the Fox platform and isn't afraid to say what is on his mind. He nailed it last night.

SPF at this point . I will update if sale goes through or is canceled.

The serial number from what I can find puts this gun being shipped in 1980. It still has the original paperwork and presentation box but the inside insert is pretty trashed. Bluing is good and cylinder locks up tight and trigger is crisp. Light drag marks on the cylinder. Barrel looks good and muzzle is clean. Would prefer face to face sale near the Tri-Cities, any FFL and shipping costs would go to the buyer. Asking $1,100.

I have a model 29-3, 6" barrel in nickel. It looks to have seen little use and it appears early in the -3 series since it was made in 1981 and has a -2 frame that was over stamped. The pics tell the story. If you have any questions please ask. Face to face sales for members here in NE TN and shipping and fees go to the buyer if needed. Asking $1,000.

He would probably be arrested for not having a handgun license. In N.Y. you can't even touch a handgun in a gun store without having a license. Which brings me to another point. FOPA would protect him from being arrested while in possession of a firearm during interstate travel if the firearm was legal at the start and end of his travel. He wouldn't even be legal at the start of his return trip. NJ would probably lock him up if they found it.