 Posts

87

Joined

Last visited

Days Won

1

Feedback

100%
About Lsparks

Miscellaneous
Handgun Carry Permit
Law Enforcement
Military
NRA
Lsparks's Achievements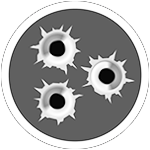 Just Getting Started (2/5)
Sent u mssg. I will be Nashville area next week. I am interested

Interested if not gone ! I'll be in Brentwood next week

I'm coming thru Nashville next week 4/19 - 4/21. If you still have at that time, let me know. lee Sparks

I have it dismantled. I am looking and inspecting the parts now and will have some pics shortly. I see that I am definitely missing a part, the "top ramp" which appears to be n metal "clip" that protrudes from the top of the barrel into the chamber above the feed lips which would serve to guide the shell into the chamber. Not sure it would affect firing, but it explains the feed issue for sure and will be the first thing to repair. I am not sure it would affect the shell ignition as it would appear to be simply a physical guide to push shell into the chamber So it would appear that it has been broken down before and someone simply failed to re assemble the top ramp. Everything else appears (at least for now) to be present and in good shape. I may replace the striker spring as well. But I don't it is an issue. DO YOU THINK THE TOP RAMP MIGHT missing might allow the shell to fit loosely In The chamber and create ignition issues ? Doesn't seem like it should, but ........ ?

You sir, are spot on ! That is what everyone I have seen does. And only once did I ever feel like I got my $$$ worth from a gunsmith. I have actually tinkered with a few various guns. Most aren't hard to work on and you are right that you can watch a utube for anything. I was kind of surprised there wasnt more on this rifle.

Thanks for ther reference. I have only found one video on the gun and it was good. It was on wikimedia (?). Ill be looking it over real good.

Ill have to look at it pulled apart to tell. There is a distinct and audible click when i pull trigger. I havent pulled the trigger while it was broken down to see. But I can ck and see. I need to review the parts to make sure i lnow what I am looking for. Not exactly sure Where the hammer is, but ill take it apart tomorrow and look when my mind is quite as tired.

I guess that was a little scant.

No. The rim doesnt get touched at all from looking at it.

Got a new to me Browning pump action .22lr. Looks decent and good price. However, it doesnt shoot so it aeems rather expensive at the moment. Ive broken it down to the firing pin, cleaned it and reassembled. I was hoping that since it had not apparently not been broken apart, it might just need to be cleaned thoroughly. But no luck. Anyone in Knoxville know of a decent gunsmith on something that is not an AR ?

Still have sig pistol. Hpw much ?

Yes. Sorry it is sold ill try rom loae ad ifmi can recall how..

If by some fluke it is still not sold, it is now. I want.