 Ironhandjohn
TGO Benefactor
Posts

51

Joined

Last visited

Feedback

100%
About Ironhandjohn

Miscellaneous
Handgun Carry Permit
Law Enforcement
Military
NRA
Ironhandjohn's Achievements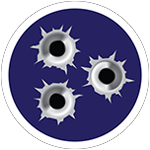 Established Contributor (3/5)
Going to the Dickson show today, so if you see me there say hi. Edit: waste of time & gas unless you like inflated ammo prices, Pakistani-made knives, and BO.

Is the foregrip for 1913, M-Lok, Keymod?

Pretty much. The guy with the surplus AK parts was there, a few interesting items were walking around, but it was a standard-issue middle TN summertime gun show. At least the idiot woman who zaps her stun guns constantly doesn't attend them, or they made her finally stop.

*thump-thump* "…Is this thing on???" Decently crowded at the show today. Came to meet a friend so I wasn't looking very hard for anything. It's the usual bunch of dealers selling their usual bunch of stuff. The guy with the AK parts is here, if that's your thing.

Supposed to be an RK show in Lebanon @ the expo center/fairgrounds this weekend.

Sweet, my tribal card is valid. I was wondering how much of a pain it would be to get my CDL switched over, since everything associated with the license takes longer & is more expensive.

What magnification is the optic?

Another Great American show in Clarksville this weekend. The last one at the speedway wasn't very good due to poor AC & lighting, maybe this one will be better. Edit: It's at the National Guard Armory on Fort Campbell boulevard.

I've got a Sig MSR mounted on my Galil ACE, but the optic sits higher than I like due to the mount height. Sig uses only the tall mount with the MSR, but the Romeo 5 has two mounts, low & high. If someone in middle TN has a spare or otherwise unused low mount, I'd gladly take it off your hands. I'm trying to get the red dot as close to co-witnessing with the irons as possible. This is the mount I'm looking for, thanks.

Is it a decent show? I'm in west Nashville but might be up for a drive if it's worth it.

This 1911 looks even better in person. Handles nicely, too, very light and point-able.