Posts

98

Joined

Last visited

Feedback

0%
Profile Information
Location
Gender
Occupation
Miscellaneous
Handgun Carry Permit
Law Enforcement
Military
NRA
Carry Weapon #1
Recent Profile Visitors
The recent visitors block is disabled and is not being shown to other users.
Pokey's Achievements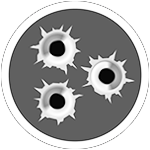 Just Getting Started (2/5)
I need to get out of the country....I aint even going to say how many I got right...

http://www.tngunowners.com/forums/showthread.php?t=8040 I hope this helps...Boomhower just did some MAJOR research on this issue...you probably could PM him if you needed some more info...

I have had the Kimber Ultra Carry II now for 6 months and love it! Mags are easy to come by and about 23 bucks each...So far the only ammo that it hasn't ate was Federal Eagle...Mike.357 told me about the Blazer Brass and Boomhower shot the PMC through it the other day and didn't have a FTF or any other problems...I gave a little more than $750 for it so I'd say HECK of a deal!!! GO BACK and get it before it gets gone if you like the 1911... Now, on another note, The EMP 9mm that Boomhower has is SSSAAAAWWWEEETTTT!!!! That gun feels like a million bucks in your hand!!! So it's all on what you like best...If you ever see a NIB EMP for $750 you better jerk their arm off!!!!! Good Luck!!

wheww...I agree....country boy can survive, dixie land delight, copperhead road....man, oldies but goodies!!!!!

glad you're alright...I done the same thing with my Star 9mm with boomhower at my folks place....it sucked...needless to say it humbled me tremendously!!!! I sharted a little too...my wife noticed when she did the white clothes!!!!!

wheww...the big question for me is what's more important TV or Gas???? The way it's going it's going to be one or the other, definately not BOTH!

It was 5 1/2 weeks for me...I was told to call nashville and when I did they said that they were behind but she said she would process it then...I got it 5 business days later....good luck and the wal-mart walk was AWESOME!!!!!!!

Thanks for the info...I appreciate it...

On the left side of the barrell it says "Colt D.A. 38" On the cylender release it's got a 3 digit # That's about it...

Hey guys...I've come for more help. I got a Colt D.A. 38 passed down to me from my wife's grandfather. This .38 revolver is in pretty good shape. I tried to do some research on it but I don't know anything about Colt and I'd like to know how old it is and some history on it...Can anyone help?? Thanks in advance!!!!

Mark...I have this model and LOVE IT!!!!!!!!!! I've used this for a couple long trips and wouldn't go on another without it. I love the fact that I can tell someone what time I'll be there and it updates for bathroom breaks and gas stops...I've used a TOMTOM and Magellan and they all work the same so as far as which one's the best, it's all in what you like. They all have the same concept and all are great!!! I think they're well worth the money and good luck with it. I hope you all enjoy!!!! Also, if everyone had one you wouldn't have to post directions to your place...you'd just give us your address...sorry for the long winded answer I just love the things!!!

Welcome Clayton....finally on here...that's awesome!!!!

I have shot both as well and can't complain about either...I love both...I have an older remi and have a "borrow to own" deal with my brother on a used 500 and the only physical item I can see or feel is the 500 feels loose on the pump action and the remi's are very solid and smooth. I would take either...their great!!!!

You got our prayers too....let us know how it goes...