Posts

76

Joined

Last visited

Days Won

1

Feedback

100%
About usuviri

Profile Information
Location

Greater Nashville area south

Gender
Miscellaneous
Handgun Carry Permit
Law Enforcement
Military
NRA
usuviri's Achievements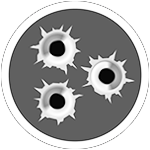 Just Getting Started (2/5)
If you drop 1 L, Sell means salt in France.

Thought I'd ask if anyone here can endorse a top-notch bluing service to restore the finish on a family heirloom shotgun I'm attempting to have restored. Does not have to be local (middle TN). Appreciate the help.

Looks like I need to start getting up at midnight to check for these deals. Well done to both buyer and a very fair seller.

My grandfather, John Conroy- who passed over 3 years ago at 99 years of age. He tended to tell lighter stories about his experiences as a sergeant in the US Army's 1st Armored Division, from north Africa, up through Italy. Mainly interesting places he saw, or trading his cigarettes for chocolate and candy (he never drank nor smoked). But a couple times in my life, he talked a little of some tougher times and battles such as being pinned down for months in Anzio, or the battle against Rommel's 21st Panzer Division in Africa .

Had it never happened, Michael Jackson's backwards dance would have been called something else. Proof enough I say.

Wow, I think my copy may be signed. I can't recall. Should be worth $10,000-20,000K

I'll dig them out. The 1885 was unfortunately severely damaged in a house fire many years ago. Serial #7xxx. BUT I saved it, minus the destroyed stock and forearm. Ive had work done on it (it is only valuable to me now). I will post when I get a chance, along with the 1899. As for books, The Ninety-Nine: a history of the Model 99 Rifle by Doug Murray used to be the go to

Oh how I love the 99's! Shot my first deer in 1978 with a model 1895 chambered in .303 Savage. Every store that carried ammo back then most likely carried .303 Savage. I kept a bunch of boxes and have them to this day. I still have that old rifle, along with a model 1899 of the same caliber. I've traded a couple others I now regret letting go. Smoothest lever gun need ever produced IMHO. Factoid: In the movie Death Hunt, Charles Bronson carries a Savage 99. Cool. You never see them in movies.

I am a big advocate of fair chase snacking so good news! I was getting tired of Goldfish.

We're very near D.T. Franklin and have a small creek in the back. I have observed mink, fox, coyote, hawks, heron, turkey, deer, possum, armadillos, hummingbirds and yes... bats. Last 2-3 seasons we've enjoyed a pair of returning bluebirds.I don't know why, but I really look forward to seeing them.

I stopped in a couple months ago. The guy who was cleaning out the place told me that after their break-ins (two I believe), they shut it down. Insurance deductables were steep and cost went too high according to guy who was there. He claimed Smyrna (and/or landlord) would not let them put barriers in front of store to block the drive throughs. Either way whoever it was stated they were definitely shut down. It was not the owner BTW. Couldn't tell you if he will move shop.