Posts

1,109

Joined

Feedback

100%
Profile Information
Location
Gender
Interests
Occupation
Miscellaneous
Handgun Carry Permit
Law Enforcement
Military
NRA
Carry Weapon #1
Carry Weapon #2
Troutburger's Achievements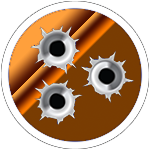 Prolific Contributor (4/5)
1
Community Answers
I've had two that I would give all I have to get back. I've spent thousands on dogs, hundreds on dogs that weren't even mine. Never regretted it not even once.

I had a rock river ar in 9mm that never ran an entire mag without a jam. Two mossberg 930's that the bolts would bind on the shell lifter. A sig mosquito that the slide broke clean in two. RRA would never reply to my requests for a return for repair. Mossberg repaired the 2nd 930, but when returned it was scuffed and beat to the point a new gun looked like it had been in the bed of a pick up for years. Sig was the only company to stand behind its products. Replaced the slide in a timely manner on a gun a bought used and was heavily used. Only cost me shipping one way.

I'm loving this thread. Just bought a pa10 lower Sent from my iPad using Tapatalk

I really like frog lube, until I let a gun sit for about a year. The stuff turned into a white gummy sticky mess. Mobile 0w20 works great for me, but of course I can't afford a hk. Sent from my iPad using Tapatalk

Awesome review How about some rifle pics Sent from my iPad using Tapatalk

That's pretty much what I see happening. Sent from my iPad using Tapatalk

Looks really good so far. Looking forward to a range report.

Whoa, stop the bus right there. So you guys are telling me these $18 shipped clear glock mags are actually reliable. I've not had a problem with my BHO, but i've not had much time to shoot it.

I guess it depends on what your goals are. I was looking for more RPM. "Rounds per minute" I went from a hand press and a cheap o single stage to the T7. I can honestly admit, unless there are two of us working the presses the T7 did not gain us a substantial gain in RPM's. The T7 seems to be extremely well built, very solid, and smooth. I do think if I had to do it over again, I would have gone progressive.

I've got of few of these mags, and they are great. I've just never seen the for $9 shipped. I think my last ones were closer to $15-20 shipped.

I wouldn't think there are many FFL's that would complete a transfer on a conditional proceed.

I've got a QC10 lower and BCG. You're right they are very spendy! I hate to hear you had a problem, but relieved that they took care of it.

I have the redding turret. It's built like a tank. Bought an extra turret, so I have 556/308 on one turret. 9mm & 45 on the other. Priming system on the redding is sold separately, but I've been happy with it. Would be nice if it held more primers in the tube. It's not hard, but it is tedious to switch between large and small primers. Mainly because it involves a paper clip and a small spring. My lee perfect powder measure does not work well on the turret. It sits too low to activate the lever. I ended up setting it up on a single stage press. I reload with a buddy so its not too big a deal. I would be interested in adding a better powder charging system to it at some point.

I'm in that same boat. I've heard of a bunch of people sending them back, but no one actually receiving any money. I'd rather have a sight that may fail than no sight and no $$$.