 Posts

38

Joined

Last visited

Feedback

100%
About ZDBakker

Profile Information
Location
Gender
Occupation
Miscellaneous
Handgun Carry Permit
Law Enforcement
Military
NRA
Carry Weapon #1
Carry Weapon #2
ZDBakker's Achievements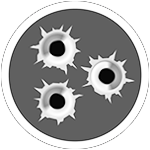 Just Getting Started (2/5)
We have a heck of a time with our internet. Not too rural East of Spring Hill, but I must live in a black hole. Cell service is suspect and makes hot spots unreliable. Satellite is a terrible option and I refuse to pay anything for that. Fiber is "in development", for the past 2-3 years... I am stuck with the less than reliable DSL that doesn't even qualify to basic definitions of broadband. 1.5 Mbps download similar to @maroonandwhite and I pay almost $50 a month. With kids FORCED to do remote learning, it struggles to do what is required. AT&T helpdesk has mostly been outsourced to India, and they have no knowledge of the local installs at all. So, while you are on hold with a call center on the other side of the world, someone is actually local trying to fix whatever the problem is. As you can imagine, they are in their own worlds at that point and communication is non-existent.

Deal fell through, back on the market.

***SOLD*** Ruger Blackhawk .357 Magnum 6.5". I am second owner of this pistol. Bought it because it was cool but have decided that I don't shoot it enough. Spending too much time in the safe and interested in buying something more carry friendly. Low round count, mostly .38 Special, because well, economics. Comes with leather holster and extra set of Pachmayr grips. Asking $500 and would be willing to throw in a box or two of .38 ammo if it helps. Not real interested in trades, but would consider a P365. TN HCP Preferred, TN Driver's License will work with bill of sale. Can meet in the Franklin, Spring Hill, Columbia area.

Strategic Edge is a great range to shoot at. I really like being a member there. Last I heard, the membership was capped around 1800 folks and as mentioned earlier it gets cycled through in June/July time frame when renewals are done and folks don't re-up. Tony won't reach out to you, you'll need to check in with him if you have questions. Not much of a reason for him to contact anyone on the waiting list until the middle of the year when renewals happen. If you are a morning person, you can get to the pistol bays around 8 and have some undisturbed time for about 2 hours as long as there isn't a match or class.

Piling on to the recommendation of the interwebs. MidwayUSA routinely does free hazmat with a minimal order amount.

Over the air here, since 2012. AT&T is terrible as I only have DSL service. Tremendous benefits are that my kids and I play outside way more than we would otherwise. Downside, wife takes to the phone a bunch since it takes less bandwidth.

Forgot about residence and age. Good call.

The only thing that is required, is for you to not have a reasonable belief that the person purchasing the firearm is a prohibited person. Aside from that it will depend on the persons you are dealing with. Some want a bill of sale, or TN HCP, or just a DL.

+1 for the Wilderness Instructor.

I have a BCA and it is pretty good. Solid retention of pistol. I used both the standard belt loops they provide as well as the pancake loops. I tried a couple different ones including Fury concealment and Black Rhino as well. All are good but the Black Rhino fit me best and is my preferred OWB rig of the three. What pistol you looking to put in it?

Looking to see if anyone has a favored three lug wrench for installing the HK style three lug muzzle devices. There are few different types that I have seen on the interwebs and wondered if someone had experience with one. Also, not sure how much it matters, but also wondered if there is a general rule of thumb on torque values. I e-mailed the manufacturer of the three lug mount with no reply so far.