Posts

642

Joined

Last visited

Feedback

100%
About Verne

Profile Information
Location
Gender
Interests

Guns, Cars and Motorcycles

Occupation
Miscellaneous
Handgun Carry Permit
Law Enforcement
Military
NRA
Carry Weapon #1
Carry Weapon #2
Verne's Achievements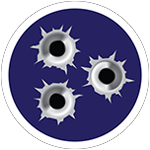 Established Contributor (3/5)
1
Community Answers
Crosstour 1080P. I bought it off Amazon but appears to not be carried anymore.

Pucker Factor was unmeasurable. Add to the whole thing I was driving my sisters car. All I could think was if this hits the windshield, if I survived, the CRV is totaled. After the first tire I would never have thought there would have been a second one for about what seems like half a second.

I have one in each of the vehicles I drive. It has saved my butt in one accident in La Vergne. But for yesterday it just shows how quick things can go side ways. Glad the audio recording was turned off on it as it would have one long bleep. Just as the guy I was on the phone with.

Why would you sale such a nice 45 Tactical? It shoots so nice.

I know what you are talking about Magic. I have had Van Winkle and it is good but not $1,000 plus a bottle good. If some of the bottles in my cabinet had not been opened i would be sitting good. A first run bottle of Yamazaki, first run bottle of Crystal Skull Vodka and a few others. None of which I thought were that good. No refined pallet here just know what I like and lately it has been one suggested by the local liquor store. Basil Hayden's Kentucky Straight Bourbon Whiskey. Thanks Lumbar_Jack for the heads up on marketplace. Down side is I don't do any social media other than a few forums. Verne D.

That is what I was seeing but was wanting to make sure. Hoping someone might have seen one of these sale. Thank you,

So now my question is what is the value of a bottle of Van Winkle these days? It is a bottle from 2016.

Does anyone know a good place to sale collectable bourbon? Also is it even legal? I've need told yes and no about being able to sale it. Thank you, Verne

Ended up with these awhile back in a trade and have no use for them. These are all new Hornady Brass. 8x57 JS - 50 pieces 8x57 JRS - 200 pieces Make an offer. Open to trades for ammo. Looking for 9mm, 45-70, .458 SOCOM, .45acp, 30-30 Verne D.

The 458 specific mags are new to me too. I have mags in an ammo can that run fine but don't remember what they are. More than likely surplus GI mags.

If you only load one round in the mag will it lock the bolt back? Easiest way to tell if it's under gassed.

No one needs some great upgrades for their M2? Will trade for ammo. Mainly looking for 9mm, 45ACP, 45-70 Gov and 458 SOCOM.