Posts

454

Joined

Last visited

Feedback

100%
About QuackerSmacker

Profile Information
Location
Gender
Interests

Gun collecting, shooting, fishing, photography, flying, golf

Occupation
Miscellaneous
Handgun Carry Permit
Law Enforcement
Military
NRA
Carry Weapon #1
Carry Weapon #2
Social Media
Website URL

http://judson@maillie.net
QuackerSmacker's Achievements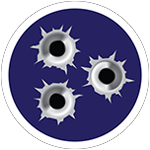 Established Contributor (3/5)
Looks like just a pre-sale to scare the chickens out. There are no signs of real capitulation. The folks are just whining. Wait until they are crying, and for a while at that.

To Mods: Please take these automatic warning messages down. This seller has 38 positive accolades, and these warnings are distracting and probably hurting our collective commerce, especially when they are the FIRST thing everyone sees when we see a post of something for sale. You're overdoing it. I sent a message to Todd suggesting that the warning should appear at the sign-in level. We don't need to be beaten up at every level downstream. Q

I don't care what color or sex (or claimed sex) anyone is. If a person has talent, and a body of work in art, sports, and all other professions, they should be honored and saluted for it, period. That said, Salute to Nichelle!

And, by his own admission, he has NEVER OWNED A FIREARM! Thanks, Joe! And thanks to some weenie Republican votes.

If I had to do only one (and you say I do!) I'd go with the .357 5-shot, which can defend you against anything in our region, e.g. bears. One extra round out of a .38 won't do you any good in that scenario because you won't get that many rounds off anyway, and if by chance you did, you're shredded meat.

Congrats on your escape from insanity, and welcome to Tennessee!

He's not smart enough to play Bingo. And he and his handlers can't game that system. Bring on the Bingo!

You have described some of this as "dangerous junk." With that having been said, I would recommend you make some documented disclosure of the risk to whoever gets this, ideally signed by them, or photo evidence of same, or send to the bottom of the lake.

God can do anything, and does. Adding my prayers along with you.....Amen!

Yeah, somebody made a boo-boo. They transposed a "6" for a "5" on the 30 yr rate on April 19th. Very unusual for bankrate.com -- they are usually spot-on with everything they do. Must've been either an old guy or a newbie!

Erik, I don't know where you're finding that 6.75% 30 yr rate. That would imply a rock--bottom credit score, and I seriously doubt you're there! Average TN 30 yr fixed rate as of today is 4.7% to 5.3% depending on various factors. Google these terms "average 30 year mortgage rate today tennessee" and you will see a multitude of loans in that range.