Posts

931

Joined

Last visited

Days Won

4

Feedback

100%
About Erich

Miscellaneous
Handgun Carry Permit
Law Enforcement
Military
NRA
Recent Profile Visitors
The recent visitors block is disabled and is not being shown to other users.
Erich's Achievements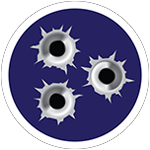 Established Contributor (3/5)
American wood an steel roots run deep! With that some bias may result. I have 2 Garands, 1 M1A, and 3 Galil's. The Garand goes without saying for any American citizen calling themselves a gun enthusiast. My thoughts on the other 2. I have been enamored with the M14 platform since I was a child. Of the 3, its the one I still love to look at the most. Its the one I want to like the most. Its the one I've put the most time and energy into from chasing NOS parts to diving into the Sage EBR world. After having 5 of them (all full length), it pains me to put it 3rd among the 3, not to mention the risk of being banned. They are great to hold, I got some good accuracy out of the EBR, but with ball (which is my base since that is what a MBR would typically be using) I found them to be just OK. IMO is they can be finicky with ammo, which lowers it on my list. Specifically cycling with lower power 308 or when they start to run dry/dirty. For me, ammo agnostic is my number 1 MBR requirements. I sold 3 in CA, sold 1 here to another member. I kept my new unfired M1A National Match, because not having something M14 based seems un-American. Plus the fact I have stacks of GI mags, stocks, and parts. But 12 years later, it still sits unfired in the back of the safe. I watched the Bula development, but lost interest when some other 308 offerings came out. Springfield did come out with more interesting versions / updated chassis later. I have considered getting one of the shorter CQB versions, just never got around to it. Galil. When someone asked what is the most reliable MBR, you'd be pretty hard pressed and be reaching for reasons it is not the AK. A modernized one that charges on the CORRECT side for 90% of the population....nuff said. While Bula did come out with what they call "a left handed version" (so wrong!) later on, Galil and Czechpoint beat em to it. I got both the x51 and x39 Gen 1's when they came out. All the good bits Leander mentioned. I like the ergos, and my particular 308 out-shot 3 of my M1A's with ball, about equal with the EBR. BUT it didn't give a squirt what ammo you threw it it. It would throw the brass from low power brass almost as far without a hiccup. They are over gassed, pretty typical for an AK. People at the range 15 feet away will give you nasty looks for fling hot brass at them. I personally dont think the package feels cheap, but that is a bit subjective. The factory rail covers do have some movement, but I personally dont have a problem with the polymer lower portion of the receiver. I enjoyed by Gen 1 enough that I picked up a Gen II in 308. IMO opinion these are highly underrated here. FWIW, the right choice is to get both. Life is short, you NEED both!

If you aren't in a hurry, I'd set up a search with email notification on eBay. GB for new high volume makers generally better, but for smaller or harder to find, I've had better luck on eBay. Less surprises on condition as well. Looks like one sold a month ago just to give an expectation of cost for comparison to sourcing a new one thru other avenues. https://www.ebay.com/itm/285165755699

Quick update. The factory optic cover plate would not come off as intended. An out of spec plate was forced into place when built. I was able to eventually remove it but revealed damage to the area from the installation. it's on its way to the mothership to inspect and address the slide damage and get a replacement optic plate.

Its molding flash. The pic really makes it look worse than it is. Worse on that side. One of the downsides to not being $2300. There are a couple other things that showed its lower cost origins. Overall the finish is great. But they drop parts or toss them around in bins. The outer edge of the muzzle crown shows couple mm indents from barrels smacking one another or something. And the rear sight had a ding that rolled into the notch . I called springfield and they sent me a new cover plate so they are good about the service side.

Yesterday I took my 4.25" Prodigy out for the first time to do a limited function test before swapping over to the optic and sighting it in. Wasn't thinking range report having only planned a quick 50 rounds on top of the (very shameful) fact that I haven't fired a pistol since last October. I ended up at 75 rounds and very taken with how it did. The short of it: This gun just plain shoots and as cliche as it is, it makes anyone look good. It ran flawlessly over the rounds fired. I found it well balanced and surprisingly soft shooting. It is beyond easy to shoot, and shoot well. Out of the box, the gun has great fit. There is no perceptible play in the slide to rail fit, the bull barrel lock-up is tight. Even with that, it quite slick. Slowing cycling the slide there are no rough points, consistently smooth all the way to the lock. The trigger. I had the option to handle 3 different Prodigy's the day I bought mine. They had some variation. One in particular had over twice the reset travel of the other 2 and a higher pull weight. It was out. The other 2 were closer. Very similar overall fit and feel, but one had a tick less creep. It was out. On getting home, I dry fired it a bit. If you are being a trigger snob and slowly break the trigger over 2 to 3 seconds, you notice the creep as the sear takes its sweet time riding over what must be some pretty high hammer hooks. Safety first. On my digital (after range), trigger breaks @ 3.5lbs averaged over 6 pulls. In live fire normal trigger use, the creep is not noticeable. Pretty nice for a factory setup. No plans to modify for now. The first 50 rounds were shot a full size steels @ 50 yards. The factory optic cover plate has a higher sight compared to the one on the optic mounting plate. Over the first couple mags I found it shoots relatively high. Ended up finding a hold at the bottom of plate was needed, netting consistently higher torso hits. While I was watching for berm strikes to walk it in, it struck me how little the muzzle was rising and how quickly it dropped back on target though I wasn't necessarily trying. I credit the inherent 1911 goodness, platforms balance, and the modern 2011 grip's improved (for me) ergos. I realize the grip is polarizing for many, but for me the extra girth fit my hands well and I like its more aggressive texture. I plinked the next couple mags at the steels to wrap up. I played around with support hand hold being a new grip for me. Small errors are limited by how controllable this gun is and the amount of feedback it provides. Even with a 5 month break introducing some consistency problems, its was relatively forgiving and gave good repeatability. Felt really happy with how it performed. Got back to my truck, I looked at the board under the backseat. OK, got to do it. I walked my board out to 15 yds. This was my second target that had 13 rounds fired at it. I am pleased how great this gun shoots. It is accurate, beyond my ability. No doubt more skilled practiced hands would give very impressive results. Very curious to see how it does with the optic.

Heads up for anyone heading to a dealer today intent on buying a gun. TICS is hosed. So call ahead Dealers have been getting emails since last night it was spotty. As of 11am fully down. No info as to when or if it'll be back today at this point.

2A wins anywhere, no matter how brief are good for all gun owners across the US. They affirm the tests and legal standards. In highly oppressive states, they may even be more important given the politics and far outnumbered gun owners are there. Not taking the win in the spirit it was taken under might be a miss on the bigger picture or it's significance. In CA, there were 2 prior runs made at throwing out the roster. Both failed due to the standard at the time. This new CA judgement was fully supported under the new standard set in Bruen. SCOTUS changed the precedent and its opening doors. Interesting side note. A couple years ago Newsom passed a little hedging amendment for the roster in the event guns do get added. For every gun that is added, 3 must be taken off. How is that for transparency!

Exactly right. Then they are certified to the roster. The other piece of 'all that needs to be done' that precedes the certification is that the AG and his anti gun admin need to give up and not appeal or fight the ruling. That minor like detail could be a problem.

If a Californian waited for them to be legal before importing they aren't the problem. But gun grabbers will never concede that the law abiding aren't the problem with laws only affecting that group, nor that mass murders are insane / mentally ill. Freedom week is the model this current ray of hope will follow unfortunately, though no window will ever be realized this time to allow for importing our outrageously unsafe guns into the state before the stay / holds are put in place. The ruling gave them two weeks to kill it. I did see some CA guys getting excited by the headlines and talking about placing orders like freedom week, but they didn't actually read the ruling. It drops the BS microstamping, but they still need to get DOJ cert. The safe act and list isn't dead, it just got more realistic with potential to expand.

There is zero doubt that the AG will be dropping an immediate appeal. They have done this with every win, and continued to escalate until the single judge's or lower appeals decision could be stayed or reversed. None the less, the wins are still encouraging even if temporary as initially noted. The big difference is there are wins which never happened in years passed. Maybe not a trend, but we have to applaud Judges who appropriately weigh the legal argument. It's something we need more of. Everywhere!

I like any and every 2A win, even if they are limited or temporary. Judge issues an injunction declaring the dubious parts of the CA Roster unconstitutional. https://bearingarms.com/camedwards/2023/03/20/federal-judge-issues-injunction-against-ca-microstamping-requirement-and-other-aspects-of-unsafe-handguns-act-n68616 What's the roster you ask (short version): 22 years ago the gun grabbers took the long play approach toward a defacto ban by preventing any newly made guns from entering CA by adding unreasonable requirements to be 'safe'. This left only older legacy models 'certified', with them counting on the manufactures sunseting models in-favor of newer 'unsafe' (in the eyes of gun grabbers) designs. They did not count on makers knowing where their bread gets buttered, keeping lines of legacy guns available for sale in CA. One of the reasons why Gen 3 Glocks are still made among other things.

I bought the G33 to pair with a 558 originally but found my eyes don't do holographic sights. Never mounted the optic to its mount much less to a rifle as shown by lack of witness marks. SOLD

hush puppies yes, cornbread not so much I can see one would think it should since hush puppies are kinda fried cornbread balls.

Its great that you gentlemen have such a variety of skills to share. This is one of my favorite posts of all time. The flourless recipes have inspired me to pull out our skillet to see just what trouble I can manage. While I have loved traditional cornbread forever, years ago I found one my wife would eat (she doesn't like traditional) at Trader Joe's. It combined another thing I love, Pumpkin. Hopefully not considered sacrilege since its a squash, it definitely aligns to a dessert option not all would enjoy. I'll give one of the standard flourless' a try first to gauge texture and moisture for additions. LIke I needed an excuse Appreciate the inspiration!

After riding in CA for 35+ years before moving here, I miss that aspect the most. It mitigates traffic, but you nailed the main opposition. You could see the cagers fuming when you looked back in your mirrors at lights, some even yelling at their windshields. The biggest danger I see would be those that had no idea of it becoming legal (if by miracle it passed), then feel its their duty as a traffic vigilante to do something about it. Even in CA you'd get the occasional chucklehead who didn't know who would swerve over at you or jump out of his car to scream at you. Too true. Riders are all stereotyped as 'bikers', no help from the media who likes to propagate the stereotype. I see it very similar to how gun owners are perceived by non gun owning people who are easily made to support anti-gunners. Gun owner and a rider? Man, what bad seeds are we.