Posts

280

Joined

Last visited

Feedback

100%
About billmeek

Miscellaneous
Handgun Carry Permit
Law Enforcement
Military
NRA
Recent Profile Visitors
The recent visitors block is disabled and is not being shown to other users.
billmeek's Achievements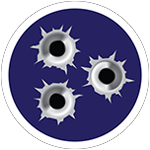 Established Contributor (3/5)
Thanks. I'm a big fan of the green dot and circle sights. While PSA may come out with a 5.7 Carbine, I expect to see the "Pebble" first. It's a compact version of the Rock: https://palmettostatearmory.com/forum/t/compact-rock/22508/48

Let's see: I have a Rock 5.7 with both threaded and un-threaded barrels, a Ruger 5.7, a Ruger LC Carbine, and the new Ruger LC Charger at the FFL for pickup. All the pistols have either a 407 K green dot sight or 507C Gen 2 green dot. The LC Carbine has a Holosun 512 gold dot I'm rather fond of and may purchase a 3rd for the Charger if I don't like a 507 on it. The 5.7 are soft recoiling... but LOUD. The Ruger triggers are lighter, but mushy. I prefer the Rock trigger with a clearly defined wall. If you decide to put a Holosun optic on the Rock, just be aware that you must cut the screws to fit. I bought this just to cut the screws cleanly: https://www.amazon.com/gp/product/B072TZ6JBG/

I'm assuming your taking about the first-shot (cold bore) rather than the first round of each magazine. I would hazard a guess that you have a minor obstruction in the bore (build up of powder or lead/copper fouling) that heats up with the first shot or 2 and the issue goes away until the barrel cools. This can even an issue on a perfectly clean barrel where oil is left in the barrel until it is blown out by the first round.

I live alone in a rural area. Last time I called 911 (for a heart attack), it was 45 minutes before they got here. The drive to the hospital at posted speeds is less than 25 minutes. FSD would have been a lot quicker than calling for an ambulance. I'm not quite sure why you would want to avoid auto-braking. Do you mind explaining that one?

Agreed. I didn't know that info. I don't drive that many miles anymore. Yet for me, the FSD (full self-driving) is more of an appeal than the EV portion. I've even investigated OpenPilot... an open source advanced driver assistance system. Of course my vehicle is 1 year too old (2020 model) to use it: https://comma.ai/

The upcoming Tesla "model 2" (not an official Tesla name) is supposed to have a starting price of $25,000. That would make it more feasible. According to the Tesla Product impact report: Reference: https://www.tesla.com/impact/product Currently, there is only one US mine operating in Nevada. There are several companies looking to open new mines in 4 other states. But where does that lithium go to be refined? For the most part... China. Tesla just broke ground on a Lithium refinery: https://www.tesla.com/blog/tesla-lithium-refinery-groundbreaking

As far as I can find, there is an additional $100 added to the registration cost: https://www.tn.gov/content/dam/tn/revenue/documents/notices/titlereg/tr17-10.pdf Lithium Iron Phosphate batteries are inherently more stable than other lithium battery types. They are harder to ignite, better handle higher temperatures and don't decompose like other lithium chemistries tend to do. So overall they are much safer.

EVs use regenerative braking to slow the car. In a Tesla you can opt for "one pedal driving" where the car applies .2g of de-acceleration via the motors when you let off the "gas pedal". The .2g is similar to lightly applying the brake. While you an still use the brakes in an emergency situation, for normal driving they are not required. Once the car is completely stopped, the hydraulic brakes are also activated automatically to hold the car in place. If the car is on a low traction surface when using one pedal driving, the car will automatically use a mix of regenerative braking and hydraulic brakes. Since the brakes are rarely used, they last a lot longer. Full self driving cars often still have 80% life on their brakes at 150+ miles. Note - Older Teslas do not have regenerative braking and it cannot be retrofitted. All current models do regenerative braking. Belts, hoses, spark plugs, transmission (and associated drive train components) don't exist. One thing that does exist (that might surprise you) is that the Tesla's have a regular 12V car battery that needs replacement. The 12V battery maintains power for critical systems when the main battery pack is damaged or disabled. It powers the hazard lights, airbags, door locking and unlocking operations, as well as other critical components. The 12V battery also ensures that electronics are "awake" and listening to the keyfob in order to automatically lock and unlock the vehicle based on proximity. It also allows the car to maintain its cellular connection for remote access when the rest of the vehicle is powered off. If the 12V battery happens to fail, it will isolate the main battery pack from the car and prevent charging. This is a safety feature designed to help protect first responders in the event of an accident.

He got a rebuilt pack for $8000. I believe he stated that the rebuilt pack had the capacity "as new". I'll try to find that specific video again to verify. I just watched a video an hour or so ago of another guy that also has only charged using superchargers. His 2018 has 150,000 miles and the battery pack has lost about 11% efficiency. Until you're down to 70%, the battery is still in spec.

Something to clarify, only the base Model 3 (RWD) and the Long Range have the new Lithium Iron Phosphate batteries. Since the batteries are not completely produced in the USA yet, they only get the $3,750 tax credit. Where the model 3 Performance gets the full $7500. Another thing is that Lithium Iron Phosphate chemistry produces much safer batteries. If I'm parking inside, I'd much rather have the LFP in the base model.

On most EVs (and other lithium batteries), you don't run the battery down fully as it can cause wear on the batter just the same as charging it to 100% will cause battery wear. The normal range is 20-80% for everyday usage. Lithium Iron Phosphate (Tesla LFP) in the new Model 3 do not have this issue and can be charged to 100% daily and discharged to near zero without significant wear. Fast charging at the Tesla Super Chargers also causes wear on all batteries. The Super chargers can push a battery to 80% in around 25 minutes depending on the model of car. The fast charging is really meant for those on a longer trip to refill quickly with the tradeoff of some wear on the battery. One Youtuber that I've been watching his videos on the Model 3 (using the older lithium chemistry) only charged on the SuperCharger network as he has to street park his car so is unable to slow charge at home. He had to replace the battery pack at 135,000 miles. Tesla stated that even if he had charged once per day at home and twice on the Supercharger rather than the 3 times a day, he would have likely gotten over 200k on the pack. He's using the Model 3 as an Uber. Something you may not have considered about EVs is the cost of maintenance. No oil changes, filters, spark plug, etc. Even at 140 K miles the Youtuber is on his original brakes as the Tesla uses regenerative braking. So the only regular maintenance is tires. I've been considering a Tesla for the FSD (Full Self Driving). It's getting very near to the point where it doesn't require operator input at all. I've decided to wait a bit for the model 3 refresh or possibly the model 2 (not an official Tesla name) as it will be considerably cheaper. If I do get one, my plan is to put solar on my garage and rarely (if ever) pay for the power to charge the car.

Before investing in a laser, make sure your not making another mistake such as anticipating recoil, pushing the trigger, or incorrect support hand pressure.

I've bought several moderately expensive scopes for my 22LR rifles. Most of them have been Athlon Midas TAC bought from: https://cameralandny.com/ If you contact Doug (gr8fuldoug) via private message on the Snipers Hide forums, he'll give you their best price.