Posts

194

Joined

Last visited

Feedback

100%
About billmeek

Miscellaneous
Handgun Carry Permit
Law Enforcement
Military
NRA
Recent Profile Visitors
The recent visitors block is disabled and is not being shown to other users.
billmeek's Achievements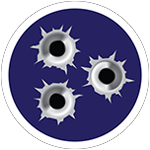 Established Contributor (3/5)
Never been myself, but you might also want to investigate: http://maurycogunclub.com/

For an indoor range, Top Gun is OK. You might also look at Eagle Eye as an outdoor range as it's a bit closer. If you are going to be shooting often, look into an annual membership as it'll save you a considerable amount. Eagle Eye Shooting Complex 9613 Elk Ridge Rd, Mount Pleasant, TN 38474 931-379-7977 If going to Eagle Eye, I suggest calling ahead and making sure there are no events scheduled before driving down.

A friend of mine just asked this morning if a gun site (https://taurususaguns.com/) was legitimate. It looks like a valid site, but bells start ringing when a firearm dealer doesn't show a physical address or phone number anywhere. What really screamed "Scammer" is they only accept Zelle or Cryptocurrency for payment. Always make sure you have a recourse to recover your money from online purchases.

2 years ago I had in excess of 30 hummingbirds. This year 4.

I carry a Glock 26 with 15-round mag and an X-grip. Why not carry my Glock 19? It's simple. I shoot the G26 better (point and shoot) than the G19. That's likely because I've fired so many more rounds through the G26 that it's more natural to handle. But I've had other people tell me the same thing; they shoot the G26 better than the G19. I do carry a spare 17-round mag on me at all times... also with an X-grip added. The benefit of being able to "pickup" any double stack Glock 9mm mag is nice in thought, but I seriously doubt I'd ever need it. While it may be trivial, I'd bet the shorter slide of the G26 is marginally faster on the draw. I use leather OWB holsters wet molded to fit each individual firearm. I'm a firm believer in as long as it's reliable and gets the job done, carry whatever you shoot best. As a side note, at longer ranges (well beyond point and shoot ranges) I do better with the IWI Masada (and it's green dot Holosun) than the G26 or G19. That's even after putting a Leupold DeltaPoint Micro red dot on the G26.

The binary triggers are fun, but I'm not impressed with the drum mags. You might want to take a look at the HC3R mags: https://hcmags.com/products The mags are capable of 25 rounds. The stripper clips only hold 20. The last 5 you have to load by hand. Still, swapping in 20 rounds is pretty quick with practice and you can leave the stripper clips loaded without worrying about the mag spring.

Ammo should be put in the "Gear Classifieds" section of the forum.

The SUB-CQB is hard to find... even online. Only 2 vendors showed up in my brief search as having them "in-stock". Please note that I've not bought anything from either vendor, so this is not a recommendation of them: https://store.thegundock.com/product/keltec-sub-cqb-9mm-for-glk19-blk https://whiskeyoutpostmn.com/product/keltec-sub-cqb-9mm-for-glk19-blk I'd check with my preferred local gun shop to see if they can order you one. The local dealer here charges a premium for Class 3 FFL transfers.

The sights on the G3C are Glock pattern so you have several options. The slide is different and now has front serrations and touch longer. Overall the G3C is slightly bigger and minutely heavier: https://www.handgunhero.com/compare/taurus-g2c-vs-taurus-g3c

That link didn't work for me. But this one does: https://tsprof.us/

Yeah, that's Frank's dog "Pancho". He sounds like an old steam locomotive... huffing and puffing.

I'm a regular there as it's only a couple of miles from home. If you can, show up on Saturday for an early lunch as Saturdays are the only day they have peach cobbler. I suggested "early" as they often sell out of peach cobbler. For a first visit, I'd suggest anything (sandwich or plate) with sliced brisket. When looking the menu, if you want to carry (just) leftovers home, the 2 or 3 meat plates are a good option. Also be sure to try the southwest potatoes. As an aside, Frank not only owns Shaffer's Meats, but also the local gun range Eagle Eye.

Apparently the buyer had a screw loose.

I had similar thoughts to Grayfox. Passing judgement on a firearm/ammo until you've had a chance to test isn't beneficial.