Posts

212

Joined

Last visited

Feedback

100%
About billmeek

Miscellaneous
Handgun Carry Permit
Law Enforcement
Military
NRA
Recent Profile Visitors
The recent visitors block is disabled and is not being shown to other users.
billmeek's Achievements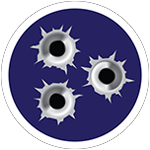 Established Contributor (3/5)
As far a I know, the Deltapoint Micro doesn't fit the original poster's Sig P365X. By the way, I have a Deltapoint Micro on my daily carry (Glock 26) and would prefer a Holosun 507K or (even better after comparing the 2 side by side) the 507C.

Very small house originally built in the 1800's here (< 1/4 the size of Alleycat's Home), but my last power bill was $98. All the lights in the house are LEDs and even that minuscule draw is on automation to cut power usage. I replaced the AC window units and floor space heaters with 2 mini-splits (1 is a 220 unit). I could have used a single multi-head unit but wanted redundancy and the smaller 110 unit can be run off my small dual-fuel generator in a pinch. Just installing the mini splits knocked about 1/3 off my power bill. The house is still a work in (very slow) progress. Eventually I'll be replacing the storm doors and windows for better efficiency.

ZeroTech is a subsidiary backed by TSA Outdoors - (Tasco Sales Australia), which has more than 50 years of experience in the optics industry. They partnered with a well-regarded Chinese manufacturer and gave birth to ZeroTech. They are made and imported out of the same Chinese factory as the Burris Signature HD and Bushnell Match-Pro/Bushnell Forge scope lines (Bushnell Forge is very, very similar to Zerotech Trace 4.5-27x50). The company here in TN is likely just the US distributor.

I have one on my carry pistol (Glock 26). I bought the Deltapoint when they were first released:

Most younger folks don't even know how to read an analog watch/clock.

I'd suggest that the best thing you could do is get out to the range and access your abilities and any limitations. You need to look at items besides just recoil such as mag swaps and racking the slide.

This might be of some help:

Sorta surprised no one has mentioned this on the forums yet, but a few days ago Ruger released the Ruger LC Carbine (in 5.7x28mm): https://ruger.com/products/lcCarbine/models.html I've always said that if someone came out with a reasonably priced 5.7 matched pair, I'd buy them. So a LC Carbine and Ruger-5.7 pistol are on their way.

1

Eagle Eye is pay by the day, but you can get an annual family membership. Your 7-year old son wouldn't be an issue. Eagle Eye doesn't have a website, but you can call them at: (931) 379-7977 I'd call before heading down to be sure they're open and a match isn't scheduled for the part of the range you want to use.

I don't believe anyone has the mags in stock. They are not even listed on the Sig site yet.

One option for the glock without changing the slide or buying another pistol that's optics ready:

Most of the time when I don't see the dot, if I squeeze a little with the pinky it'll pop into view.

If you need reading glasses, it can be very hard (if not impossible) to see the sights on a pistol without them. While 'Point and shoot' will get you a long way, accuracy at any significant distance requires dot sights (or a scope). I have dot sights on a couple of carry pistols (including my primary), a 10/22 pistol, and a PC Carbine.

Try putting some lemon in the ant moats. Ants usually avoid lemon and orange.

My favorite place to get (very in-depth) reviews for TVs and monitors is: https://www.rtings.com/ Personally, I went from a BenQ dual-monitor setup to a single Hisense 65H9G TV. With 65-inches of display setting arms-length from me, I don't feel the need for more screen real-estate. If I do need additional space, Window multiple desktops (WIN+CTRL+D) gives me a clean display to work with and I can swap back and forth between them (WIN+CTRL+(right or left arrow key)). You can close the additional desktop with WIN+CTRL+F4.