 Posts

31

Joined

Last visited

Feedback

0%
Profile Information
Location
Gender
Occupation
Miscellaneous
Handgun Carry Permit
Law Enforcement
Military
NRA
Carry Weapon #1
Carry Weapon #2
Recent Profile Visitors
The recent visitors block is disabled and is not being shown to other users.
NwoSlave's Achievements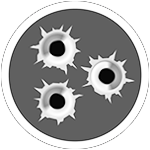 Just Getting Started (2/5)
correct me if im wrong but this reads like the tax would only apply to fully built rifles?

I rarely see Bastiat refrenced in any online conservative/right forums so i applaud you. it amazes me his critique on government plunder rings true even today.

prayers go out to your family. considering the new carry law does it strike anyone strange that no one else was packing? I maybe naively believed that more would do so. Events like this I show my wife as reason why I always carry. You just never know.

nah. im in agreement with the others, dont need to show it unless i have to. if someone sees the grip or iwb clip under my shirt thats fine. too many sheep in this country that piss themselves at the sight of a gun and i dont want them to cause a scene.

i want to start prepping while i feel i still have time. after reading a few sites it feels overwhelming so ill just ask a broad question "if you had to go out today what would be the main items you would buy to start prepping"? more specific questions: can you use a pressure canner for both fruit/veggies and meats? where is a good place to take classes on obtaining a hunting license? are there groups to take new people out to hunt? what can a person store large amounts of water in that is safe and how to protect it from our tennessee seasonal climate? what kind of generator would be good for a 1000 ft sq house? any tips, advice you can pass on that isnt asked in these questions will be appreciated.

i know the prices are high compared to 2019 but they have come down from their highs. 556 was hitting 1.00+ per round and 9mm was .80 cents per round late last year as far as ammoseek was concerned, thats when i stopped buying. i wont even touch gunbrokers for any ammo auction or BIN. at least their has been a reduction instead of a steady increase. it will either come down further or this is the new base line prices.

ive read negative opinions of wolf and tula. while federal pmc speer and blazer are quality ammo. would you concur with those sentiments? ammoseek.com ?

looking for some suggestions on the different ammo manufacturers out there as I am a novice. if you could make a list of the top five ammo producers that you wouldnt think twice buying from who are they? this is for 9mm and 556, no particular order just in the event i walk into a store with a small selection. & who would you stay away from at all cost even if you needed one bullet to save a family members life? (extreme i know)

so did i like 6 years ago. if those clauses were there i never saw it, who reads all of the contract anyway? still had a handgun but they never knew.

imagine living in antioch in one of those apartment complex and them saying you cant have a weapon??!! id just sign the paperwork and let them evict me if it came down to that.

im sorry, can you point out where i said it should be mandatory? im having a hard time interpreting that from my own words.

i would fully support something like that but we cant forget about the adults out of school also. money is an issue especially when not every adult is incapable of paying for a class, all providers are not the same price and how do you ensure the companies dont abuse the system to overbill the government. cause you know its the government. those are just some considerations im thinking of off the top of my head. i do think it is a worthy cause to invest in.

I watched the video and wanted to know what other peoples opinions are on providing free training classes. also i have to laugh at the notion from the memphis rep this would be a temptation for criminals. the naivety is off the chart.

Who are the SAF? Edit: nvm i was on mobile and didnt realize there were three pages.