 Posts

78

Joined

Last visited

Feedback

100%
Miscellaneous
Handgun Carry Permit
Law Enforcement
Military
NRA
Recent Profile Visitors
The recent visitors block is disabled and is not being shown to other users.
Mike1000's Achievements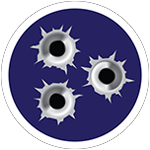 Established Contributor (3/5)
I'm just gonna leave this one here....... https://www.thefirearmblog.com/blog/2022/04/19/smith-meth-son-diy-gun/

If you're up my way at any stage, I'll measure the chamber for you. Bring a couple of the bullets you're using.

Be better to measure the CBTO and load to that length buddy. You may not be giving up as much case volume as you think.

Congrats buddy, it looks great!

Nice job and great value! They do say a rifle takes on the characteristics of it's owner

That's a bit of a length of string question TBH. It depends on the brand, how many calibers you want to load, match or standard dies, etc. etc. I have a Hornady LnL which was about $600 including a couple of die sets and shell plates, but that was a few years ago before prices of everything went nuts. My buddy bought a Dillon about 18 months ago and paid more than that for just the press. We both now load multiple calibers and multiple thousand rounds per year. Both presses are ultra reliable so it really comes down to preference on brands. I can see advantages and disadvantages to both. Apart from a Lee Loadall for 12 gauge, I don't really have experience of other brands so can't comment.

I just got an email from Glockstore this morning and they are giving discounts on slide milling and Cerakoting. Still very expensive though at $441 for the cut and $135 for the cerakote. Would nearly be as cheap to sell your current G45 and buy a new MOS for that money. The code for the discount is Kote10 if you're interested.

I remember buying mounting screw from Battlewerx when I fitted my G45 with a Holosun. They do a whole range of screws for different applications.

Here you go: https://www.capitol.tn.gov/Bills/112/Bill/HB2521.pdf

I'll take the WLR primers. PM sent.

You don't really need to buy a guide TBH. There are several websites with detailed info and practice tests you can use. I already knew stuff like the phonetic alphabet, electrical/mechanical safety, and the circuit diagrams, the only bit I struggled with (and got wrong in the exam) were remembering things like which portions of bands were CW only. I still scored 33/35.

When I hunt I usually have no cell reception so I carry a Baofeng handheld 8W with a 15" whip antenna. I can hit the repeater from 7 miles away on VHF, even down in the hollers. The receivers on the repeaters are pretty sensitive. The Technician Ham license is pretty easy to get. I studied about 3 hours and passed. If I can do that then anyone else could probably get it with an hour's study!!!