Posts

34

Joined

Last visited

Feedback

75%
Miscellaneous
Handgun Carry Permit
Law Enforcement
Military
NRA
Carry Weapon #1
Carry Weapon #2
Recent Profile Visitors
The recent visitors block is disabled and is not being shown to other users.
Greg's Achievements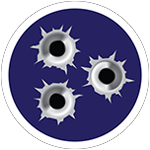 Established Contributor (3/5)
Uberti 1873 Cattleman 357 Magnum 7.5" barrel In great shape but no box, papers. Acquired in a recent trade. $400 will do it. I'll entertain any trade offers towards ammo, optics, or whatever else. Thanks, y'all

Oh, please. We agreed to confirm our meeting in the morning which I tried doing. I called, texted several times and left you messages on this website none of which you replied to. I'm not driving an hour out of my way without confirmation. I held this firearm for you for days, too. So spare me your whining about the problem with America when you couldn't even do the basic work of answering calls, texts or messages to confirm a meeting or to give out pertinent info like what car are you driving, are you actually going to be there. If I had heard from you I certainly would have met up. Man, what a dick.

Springfield Armory Saint Victor 5.56: 7.5" barrel Olight Odin weapon light w/pressure switch PRI fixed irons BCM angled foregrip Magpul sling 1 standard PMAG Factory soft case Haven't shot but a couple hundred rounds thru it, just thinking the herd a little. Bought for my wife and she's just not into it. Mainly looking to sell but I'm always down for a swap. I'll entertain anything. Happy to answer any further questions! $950 takes it. Thanks, y'all

I never thought to check out the forum! Thanks for that. And boy howdy, I know they're expensive these days. I don't mind paying for that level of manufacturing, history and just plain sweetness...

Howdy, Another S&W guy here. Looking for 4" or 8" models 27 & 29, as well as a 6" model 25. I prefer well-worn, pre-lock shooters with some mileage on em, not pristine safe queens. If anyone's got one they would part with, drop a line. Thanks y'all

Purchased a little over a year ago. Since then I've put about 300 rounds thru it. It's in great shape, no cosmetic wear. Asking $1750.

Price reduction & some trade options added

PSA G-3 AR-10 6 Magpul 25 Round Magazines Magpul Bipod & Foregrip BCM Gunfighter charging handle Aero Precision Ultralight mount Primary Arms 4-14x44 FFP Scope 450 M62 Tracer Rounds 450 Rounds Federal Lake City 40 Rounds Speer Gold Dot 150gr 308 50 Rounds Wolf Steel Case $2100 for everything. Prefer a cash sale but am always open to trades/partial trades: 30-30 Marlin/Winchester 1911s in 9mm S&W revolvers in 357 or 44 There's a cosmetic nick on the buffer as shown in the photo. I've put a maybe 200 rounds thru it. We're in Manchester & don't mind a bit of drive to meet. Thanks for looking everyone....

Take a look at Target Sports USA - they've still got some cases of 556 that ship for free. That being said, they're running about $700/case. Crazy times but they've got some as of writing... good luck.