Posts

103

Joined

Last visited

Days Won

2

Feedback

0%
About OMCHamlin

Profile Information
Location
Gender
Interests
Occupation

Retired Navy Chief and retired defense contractor
Miscellaneous
Handgun Carry Permit
Law Enforcement
Military
NRA
Carry Weapon #1
Carry Weapon #2
Recent Profile Visitors
The recent visitors block is disabled and is not being shown to other users.
OMCHamlin's Achievements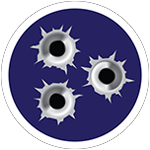 Established Contributor (3/5)
Welcome! Were they "your" politics? Or the predominant politics of the area?

Okay, I PMed you, see if you can respond?

Yes, PM me if you need to.

They trimmed mine, if I recall. I have not had any major issues with that knee, but it does give a twinge every now and again.

I'm not CERTAIN you're right, but if I were a felon, I would do my best to go about finding a legal way around it very quietly. If I were a liberal-felon-troll, I'd shout it from the rooftops just like airgu… well, you know…

Now the pandemic has taught them that their groceries (including the milk the cow "gave" them), get picked by some minimum wage stock clerk and carried out to them curbside. In another 15 years there will be people in "Kroger" vests in their kitchen cooking it for them…

I could have literally made the EXACT same post, mine was called a "Remedial Muniscal Tear". I will add one thing; As I was favoring my L knee, I developed one HELL of a lower back ache that I totally attribute to walking crooked.

Wow, that's a crazy good deal on that, especially in such nice shape. Before I left Virginia (all the way back in December of '21!), I was working at a small hardware store's gun counter when a used (like new) CZ P09 came in. Boss let me have it for like $20 over what we paid for it, but with moving and all, I had not fooled with it until a week or two ago. Man, I love the thing! (I'm selling my Canik TP9SFX to pay off some iron and put a Cajun Gun Works improvement kit in the '09) I have an older Pre B CZ75, beautiful, but it doesn't see as much range time.

Sold! For Sale is my Never Used, Never Shot, Never even put the battery in the Vortex Viper red dot, Canik TP9SFX with factory supplied Vortex Viper Red Dot Sight and a full set of mounting plates compatible with other red dot sights. This package is complete as it came from Canik, never loaded, never fired. (MSRP on the Vortex Viper Red Dot is $349 from Vortex Optics!) Asking $650 not interested in trades right now as I need to pay off a CIA AP5-P and then go buy a pile of mags and crap for it! I would prefer a face to face sale in the Crossville area, I will drive up to 40 miles for a committed, cash sale. I'll need to see a TNDL and we'll sign a simple bill of sale. pics:

Hello JD, welcome to TGO! I lived in Sevierville many years ago, from about '75 to when I left for the Navy in '83, did my High School right there at SCHS, cut class to slip away to Ellisons and get a big old burger and a soda, back when you could drive on and off, no fences, no gate guard. After the Navy, stayed on in Virginia because that's where the paycheck was, kept working as a defense contractor for Lockheed Martin and a couple others, but always wanted to come back. Really wanted to retire just outside of Sevierville on a couple acres, that is, until we really started looking there every couple of months. It's not the Sevierville that I left, heck, I can't even tell where Sevierville stops and Pigeon Forge starts anymore. I remember when Dollywood was Gold Rush Junction and then changed it's name to Silver Dollar City before it became Dollywood. But, as I've heard tell, "You can't go home", and they are right! We started looking a little further west and found Crossville, and decided it was just about close enough to everywhere, but far enough away, small enough, but big enough and ended up here. I promise, I didn't pick up any "damn yankee notions", but I've damn sure turned into a "flat lander" in all them years away....

I guess God led Sergeant Major Stumpf and you, Grunt 67, through that day, all the way to this day. It's good that you could travel so far together...