Posts

180

Joined

Last visited

Days Won

2

Feedback

0%
Profile Information
Location
Gender
Interests
Occupation

Retired Navy Chief and retired defense contractor
Miscellaneous
Handgun Carry Permit
Law Enforcement
Military
NRA
Carry Weapon #1
Carry Weapon #2
Recent Profile Visitors
The recent visitors block is disabled and is not being shown to other users.
OMCHamlin's Achievements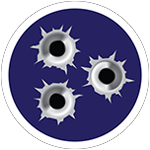 Established Contributor (3/5)
I agree 100%, in fact I cannot imagine a more profound demonstration of mental illness then thinking you are another gender, except maybe the mass-hysteria that supports this manifestation of insanity.

Ha! You know, I think I might still have it. I'll look and PM you.

prayers for the victims and their families

We are almost ALWAYS our own worst enemy. We simply never could understand the real need to keep our mouths SHUT, sometimes for as little as a few precious minutes, but we can't. Nope, blah, blah, blah… And just like in this scenario, you can't "un-say" what's been said… in the bigger sense, yes, it was a good shoot in that society has made a conscious decision to let crime run completely wild in America today, but the fact that the US criminal justice system turns a blind eye to it doesn't make it right, and our adorable little "serial shop lifter" has been cured… Forever.

Try a G34 at the range or a store. A 34 MOS would be my choice.

Spot on! As long as we, the ammo buying public, keep paying too much we're telling them that it's NOT "too much"…

WAIT! What??? You can do that? A Macro frame with an XL slide?

Saw a dealer at the Sparta show on Saturday, had an SA35! Only wanted $1K for it... (there's always that one last guy....)

Well, I hate to say it, but I think I have talked myself out of the whole "I need another High Power" thing. I've had the FEG version, a Browning Silver Chrome, the two tone Practical model and one or two plain Jane, blue High Powers, one with old school adjustable sights, one fixed sights. And this GP Competition version, which is all I have left. Maybe I've worked it out of my system? Maybe I've fought it back this time, but the urge to read, watch You Tube videos about the new clones, etc has past, the fever broke so to speak. And that's okay for now. ...For now...

Well, let's hope that's a good long time down the road!

You think you "still have one"? But you're not sure? I salute you. You have achieved "firearms saturation"! I kinda always wanted to have more guns than I could remember I had… I have misplaced one or two, but not an alloy frame HP.

You know one that might make me snag another High Power? Remember those scant handfuls of alloy framed ones? Who issued those? Israelis? French? One of those in really clean shape at an estate sale would push me over the edge. Not that I'm in any great danger, mind you...

"Need?" Please, good sir, do tell me about this word? It seems foreign to the subject of our discourse?

And a fund-raising opportunity…

Those are some nice looking Hogue grips. Mine are an older set of Navidrex grips, maybe Coco Bolo, I forget, but they are sharply checkered. If I didn't have those on it, I would revert back to the old Pachmayrs that came on this version. I wonder how either the Girsan or the Tisas compares to the Springfield? Any of you guys have one of them, too?