Posts

226

Joined

Last visited

Days Won

2

Feedback

0%
Profile Information
Location
Gender
Interests
Occupation

Retired Navy Chief and retired defense contractor
Miscellaneous
Handgun Carry Permit
Law Enforcement
Military
NRA
Carry Weapon #1
Carry Weapon #2
Recent Profile Visitors
The recent visitors block is disabled and is not being shown to other users.
OMCHamlin's Achievements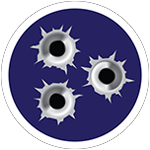 Established Contributor (3/5)
Hey man! Welcome also from Crossville, although I'm a dang "carpet-bagger" retired squid from back east (formerly from Virginia), we moved here Dec 22, 21. I grew up in Sevierville (a little more east Tennessee), but left there in '83 for Uncle Sam's Canoe Club. I know what you mean about not having a "home town", as I was born in Frankfurt, West Germany as the son of an Army Civil Service brat, so between that life and the Navy, I've been a rootless soul, though living this last stretch on Virginia's eastern shore was the longest (~20 years) I've EVER lived in one place, though I certainly hope to beat that here...

Like us, I would opine that there are probably a lot of Canadian large corporations in mass media that are held predominantly not by "2A like minded freedom loving Canadians", but more probably held by starry eyed and deep pocketed lefties that just might be willing to take a $$ hit for the sake of some perceived woke ideology. I have no basis of proof for this feeling, but I find myself believing in things that I would have laughingly dismissed a decade ago.

Oh, that's a bummer, I was very happy to read it and am now glad to have looked at the date and skipped back here to pg. 3. So is there any current (2023) IDPA, USPSA, Action type pistol shooting in the middle TN area, around or near Crossville?

Why do you say that? Is it because eventually, a big outfit like Verticalscope might decide to just flip the switch and shut the topics that it has decided it doesn't like off? Or that if (when) the government (which one? you pick.) decides to "ask" it to shut down, it won't hesitate?

Why YES you did, good on ya, bro! That's a purdy 'un... You should find a nice old Tyler T-grip to fill the gap in on those factories and rock that gat old school! They made them in nickle to to match. (or some original S&W Goncalo Alves Combats!)

Well, I know it was a bit of a tease, but I had a picture of the wife's M66 and I couldn't resist. (And for the record, she loves that old .357 so much, I wouldn't even DARE ask her if she wanted to sell it.) Strange gal, for wheelguns, she has a 8&3/8" K-38, and this snubby. That's the "long and short of it... I DO wish you good luck in finding one of your own, I can't recall seeing one lately, except at a TN gun show, and you KNOW how that's gonna go... (step right up folks, we'll start the bidding at a modest $4K!)

Man, that is a great price on a great old Smith. They don't make any more of those, if you get one now, it's got a lock on it that can fail, full of MIM parts and not near the finish quality of these old gems. Why don't I jump on it then? I HAVE one, and if I had to sell it, there would be a "1" in front of that $700!

lol, yeah, except just so you are aware, (and you may well have already considered this but decided you just didn't care), when you get the crappy end of the stick on a deal from a member here, and you choose to say nothing about it, or worse, come here and whine about it but allow the chiseler to remain anonymous, you absolutely break faith with every other member here, because you have chosen to let a rattlesnake live in the tall grass of our communal yard, so to speak. The snake remains, and may yet bite another and another, and then there are those "jewels" that maybe when they read a thread complaining about a dirty dealing member, THEN they chime in and point out that "oh yeah, that guy, he ripped me off too, but I didn't want to "ruffle feathers" or anything. Now my words are harsh, maybe even incendiary, but tell me a single thing I've said that was untrue or unjust? Tell me how a silent victim helps keep the forum safe? I'll be right here.

Ohhhh… That did NOT go well. At all. Well, actually there WAS one bright spot, she fed a single, hand cycled CCI snake shot from the top of the magazine AND had enough oomph to cycle the next round! Sadly, those were the only smooth cycles for the rest of the magazine… A lot of hang-ups with case to breech face/extractor area and one that was more bullet to feed ramp. This problem had not previously shown itself, the last issue was a dead trigger (not reconnecting, so dead on reset). Had a CLEAR dislike for a few Ruger brand ARX rounds. I really wanted those to work, too. Alright, fellas, what's my NEXT cc size .45?

You mean like the Kahr CW45 in my safe? Not a bad idea. Normally, I consider my "big medicine" pistols one of my .357 Sigs, but they're both "fatt-ass" Glocks, I can't do much with them in the summertime. That Kahr is actually pretty trim and nice to carry. It had a reliability issue a couple years ago, and with Kahr's help, I fixed it and tested it, but I'm funny about "trust" on a carry gun. We'll see.

As do I, but I'm going to have to decide if a close range "get off me" gun (LCP Max) is enough anymore?

Butt-heads like him? Probably a DAMN GOOD idea to keep his blood type very visible... I'm telling you, it's coming, and right soon!

Well, a combination of what you said (shooting friends and competitors gun/optic combos), reading, looking at well stocked gun shops. At least that's how I started. I believe I have been around the shooting sports and the .mil optical field enough to now have "educated preferences through a history of direct observation and extrapolation" and I also "sometimes still get burned"...