Posts

369

Joined

Last visited

Days Won

1

Feedback

100%
Miscellaneous
Handgun Carry Permit
Law Enforcement
Military
Recent Profile Visitors
The recent visitors block is disabled and is not being shown to other users.
southernasylum's Achievements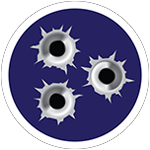 Established Contributor (3/5)
So, I went with the Silencerco Omega 36m. Praying for one of those unusually rare quick approvals! Not holding my breath. Gotta say the Silencershop purchase process with the kiosk and online so far has been fairly easy. I'm excited to get my hands on it eventually! -southernasylum

From their site it looks as though the Banish Gold is not modular. Is that correct? I really like the idea of being able to run a shorter configuration sometimes. The Gold does seem like a decent deal. -southernasylum

Thanks BHunted! I'll take a look at the Gold. With this being my first I don't want to pick the wrong one! Can the Banish end cap be replaced with a quick mount system? If so, I think with the weight savings I would prefer it over the Omega. Also, what was the process like? I like that both Silencer Central and Silencer Shop can set up an NFA trust. -southernasylum

I'm researching suppressors for my very first. I'm considering the banish 30. I like that it's modular and light weight. Has anyone here used one. I'm also interested in the Omega 36M. I want to start with a multipurpose .30 cal. Are there better options? Will I regret the direct thread if I go with the Banish? I will be building a 300 Blackout for it but I'll pick up a threaded barrel for my Beretta 92 when I finally purchase a suppressor as well. Thanks in advance for the insight. Sincerely, southernasylum

Still love my TGO CMT AR. It was my first! This seems like a bargain! GLWS

With free shipping on 5+ my total for 8 mags was $78.93! I know this use to be pretty common, but I haven't seen em that low in a while. Use coupon code: PMAG -southernasylum

Aero Precision makes some great cantilever mounts. -southernasylum

Is mine the only first with a TGO logo on it? Surely there were others who's first was the CMT group buy! I'll add a pic when I get a chance. -southernasylum

I saw this and thought it was cool. I didn't find it on here and thought some of Y'all might be interested. Enjoy! -southernasylum See Through Suppressor Slow Motion

Yeah, I was wondering how people were gonna know where to hold that thing from!

Exactly what I was thinking!

Definitely check out AIM surplus for magazines. They have the 7 and 8 round mags for $16.95. Most other placers are $20 and up and $30 for the 7 round. I picked up a first gen recently and ordered a couple extra mags right away. Its a great little shooter and super easy to conceal! link for convenience: https://aimsurplus.com/smith-wesson-shield-9mm-8rd-factory-magazine https://aimsurplus.com/smith-wesson-shield-9mm-7rd-factory-magazine -southernasylum

Sorry for the slow reply. I've been distracted lately. Here is an old post I made right after I got it. http://www.tngunowners.com/forums/topic/45771-my-latest-diy-holster-and-new-to-me-sig229/ Cheers, southernasylum

I figured you checked but just had to ask. Mine is an old German gun I got from a member here. I love it.

I got a few stainless Mec Gar 15rd mags from Midsouth Shooter Supply a few years back and they are great. The two factory mags that came with my gun were only 13 rounds. Are you sure the checkmate mags are 15rounders?