Posts

478

Joined

Last visited

Feedback

100%
About turkeydad

Profile Information
Location
Gender
Interests

God, my family, guns, guitars, and mechanics

Occupation

Production Manager at Mechman Alternators
Miscellaneous
Handgun Carry Permit
Law Enforcement
Military
Carry Weapon #1
turkeydad's Achievements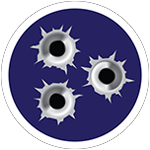 Established Contributor (3/5)
Just go get the shovel and dig up one of those money filled fruit jars you got in the backyard and go see this man before somebody else does. You just got to have 2 and you can't beat $550.00. And don't forget the 2075 Rami BD you got to get one of those too…

Wow…milled underfolder…you don't see many of those.

Yeah… I paid 650 for my 2nd p01 and thought I did alright. I can't believe this is still here.

Yep we are bad about that…lol

That's a smoking deal. I gave $675 for my 2nd P01 out the door, both are non omega. And helping a member like that is always cool.

If the torn labrum in my left hip would have made the trip I would have been carrying the mail west hard and fast before he could have marked this ad sold pending meet.

If this was in East Tennessee….

All I had ever done with FPC was give them $30 a while back when this brace crap started. I emailed them to confirm that the donation makes me a member and I promptly received this back.

Yes sir and I am a proud member.

Well we do have an injunction on the pistol brace rule. So far only for the named plaintiffs. Hopefully more to come.

Exactly, that's the way I feel. We are being systemically criminalized. They have activated their social Brown Shirts now known as ANTIFA to create social unrest. Now follows the propaganda for totalitarian control to save the children. Adolf Hitler Please forgive me for going political on this. And maybe I should just stock up on tinfoil...but dang man it's almost like a screenplay.

I ran across a 3" 686 plus on GunBroker for $700 plus $60 to ship overnight. About the best deal I've seen in a while. https://www.gunbroker.com/item/978041104

Negative Mr Hoppa, pretty much the same bullet but a different case, much shorter and rimless for a semi auto. And loaded to about double the pressure as a 38 special.