 mondojackal
Active Member
Posts

39

Joined

Last visited

Feedback

100%
Miscellaneous
Handgun Carry Permit
Law Enforcement
Military
NRA
mondojackal's Achievements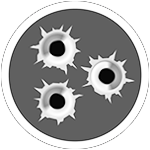 Just Getting Started (2/5)
Nice price on a nice rifle!

Caliber? What barrel and upper receiver does it have?

Gorgeous!! Good luck with the sale!

Good deal. These are 140+ tax at Academy right now.

Never seen one of these before.. how unique! I can't tell if I'm supposed to be disgusted or delighted.. is that an integrated light below the barrel?

1

Great price on P10C. GLWS!

I'm not a huge lever action fan, but that's a pretty gun!

Agape Tactical They have a broad range of training classes. Instructor has former SWAT experience and offers great instruction for various skill levels. I'll copy/paste my Google review.. I took the Tactical Handgun course with Agape Tactical as part of a group training session. None of our group were novices. Given the experience of the instructors, they picked up on that fact quickly, so they sped up the training to suit our skill levels. That said, they did not skimp on the safety and basics at the beginning of the session - they ensured that we all had a great level-set and knew how to be safe! I took a Saturday class and we trained all day (brought our lunch for a quick break). I had a great experience and I learned a lot, even though I grew up around firearms. I received so much value from the class and would highly recommend their services to anyone wanting to learn more defense- and fighting-oriented handgun skills.

Friend of mine is going to look at a vehicle in Jackson, TN this weekend. I've suggested that he get it inspected before purchase, but don't know where to send him in Jackson. Does anyone have any input on where he should (or should not!) take it to be inspected?