Posts

464

Joined

Last visited

Feedback

0%
Profile Information
Location
Gender
Interests

Motorcycles, digital photography, woodworking, metal working, fixing things, reading

Occupation

Automation and Controls Engineer
Miscellaneous
Handgun Carry Permit
Law Enforcement
Military
NRA
Currently's Achievements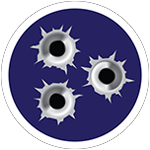 Established Contributor (3/5)
Yep, just the type of stuff I suspect but don't know for sure. Youtube vids help a lot.

Purchased the software about a year ago. Then realized 'garbage in=garbage out' so I then purchased a Pro Chrono for velocity measurements. I would like to spend some time with someone who is experienced with the software to learn "tip,tricks and traps" to get me over the initial hump of learning how to use Quickload. I'm a little overwhelmed with what the software can do and I am over analyzing everything. "Analysis Paralysis" I've printed out the Quickload manual and read through it several times. I do have many years of reloading behind my belt and recently got back into it after divorce, college, raising family and other life events that shifted my priorities. Could some kind soul allow me to spend an afternoon with them so I can pick their brains and experience? Willing to travel an hour or so and provide pizza and refreshments for your time.

I'm using my gas block totally shut off when shooting subsonic suppressed as there is no way to cycle the action without changing out the buffer and spring rate. Action is not cycling at all. I may do this in the future, but right now I'm developing an accurate subsonic load using Trail Boss and various bullets. What loads ads are you shooting? my subsonic loads are grouping tighter than Federal Gold Match which is what I'm using as a reference point. Using both 168 and 175 grain match loads for supersonic.

Just walked out the Gander Mountain in Hixson and they have a couple hundred boxes of 30.06 on sale at 40% off. Plenty of other calibers, but in half dozen to dozen lots. Almost out of 308 and three cases of 1000 round federal 223 left at .26 cents/Rd. picked up a RCBS Chargemaster at 40% off also have a large quantity of .40 brass available Only large pistol primers left, Winchester and Federal match

Don't forget the Tennessee tithe ... Almost ten percent.

Been doing a lot of thinking on what you said and my research. Im going to postpone getting this as I'm looking at spending $200-600 to effectively utilize this software. Thank you you for the responses.

Is it worth getting if I don't have a chrono? ive read about some of the limitations such as primer selection. Can it differentiate between accuracy nodes of different powder selections? meaning one powder is more suitable?

I don't mind spending money on software. However, I've spent more money than I care to admit in a public forum on software that either didn't cut the mustard. Or it went obsolete and required constant updates to satisfy the bean counter residual income models. I re-entered reloading after a thirty year hiatus ... College, family, financial and other demands were the cause. Not a whole lot has changed. I've repurchased much of the equipment I used to use and upgraded some like the press. Would love to talk or meet someone that uses Quickload and run a few scenarios by them. If it does what it claims to do, I have no problem paying the $150 they ask for it. TIA

I go when I have 350-400+ to spend. Its not worth it for less. gas+time+entry fee

Knoxville is where I go. I buy enough to make the trip. For some reason he doesn't do Chattanooga gun shows.

Just bought some M118LR from Target Sports. Always purchased enough to qualify for free shipping.

Benton Shooters Supply typically has good stock but prices are high. I only buy from them when I absolutely need it and I get as little as I can to get me by. The best deals and great stock levels I got is from David at gunshows... Aka Magnum Materials. I save my spare change and loose dollars and always end up spending over 300 dollars. I need to get a couple cases of primers ... David comes highly recommended from members of this forum for good reason. In chattanooga, I hit sportsman warehouse, Cabelas ((best pricing and good selection)) and North Georgia Reloading.

You are going to find Lamar's answer letter to be a bunch of political doublespeak baloney on the Session's endorsement. Reminds me me why I hate politicians.

There will be no refund, it will be a credit on your taxes. Buy two suppressors and knock four hundred dollars off what you have to pay. That is what was explained to me.