Posts

301

Joined

Last visited

Days Won

2

Feedback

100%
About OldIronFan

Profile Information
Location
Gender
Occupation
Miscellaneous
Handgun Carry Permit
Law Enforcement
Military
NRA
Carry Weapon #1
Carry Weapon #2
Recent Profile Visitors
The recent visitors block is disabled and is not being shown to other users.
OldIronFan's Achievements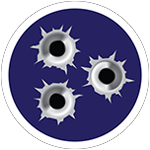 Established Contributor (3/5)
"The shutdown comes after Yellow failed to reorganize and refinance the roughly $1.5 billion dollars it had, as of March, in outstanding debt, a large portion of which came from the $700 million pandemic-era government loan." Too much debt and they could not manage to find any path to refinance it. A small amount of turmoil over the next few weeks as customers find alternate carriers. Trucking companies are dying for freight and drivers. They will quickly absorb both from YRC. Without getting into any political discussion or discussions of unions I will say that the Teamsters did not do YRC any favors. I worked for YRC years ago. I just picked up shifts in the busy season as a side gig but the influence of the union was readily apparent even to me, not in a good way either.

They buy blanks from the likes of Krieger, Rock Creek, Proof Research, and others depending on the product line. All chambering, exterior profiles, threading, and finishing is done in house at Barrett.

Barrett does not use them. They make their own barrels from blanks. The Barrett .50's all use a different chamber as well. One of the very original prototype designs may have used a modified M2 Barrel but production guns do not.

I still have my TSA Pre Check and Global Entry ID from when I used to travel for a living. I got the Real ID update the last time I had to renew something at the DMV though. Saves me from carrying the passport card or the passport itself. I can't remember the last time I spent more than 10 minutes in a line at an airport.

They still have members to represent?

Sportbike Track Time still does the events at Nashville Superspeedway although it looks like only one this year (a couple weeks ago). They also have lots of events at the Talladega Grand Prix. CMP is also and option, Carolina Motorsports Park, near Kershaw, SC. Fast Line Track Days does events at NCM Motorsports Park in Bowling Green KY. In fact they have and event there this weekend. Looks like Midwest Track Day used to as well but they may have closed up shop now.

Ended up with close to 25k miles on that bike in the last 12 months, about 4k on a different bike in the same time span. I have a short trip, 2000~2500 miles, planned with the wife this fall and a couple shorter solo trips planned for the rest of the year as well, ~1500 miles each or so. I was supposed to go to Nova Scotia and Newfoundland this year but that got delayed so I will probably try to fit that in next year. This trip to the Southwest was the replacement for that postponed trip. It is hard to get in all the trips I want to take in with only 3 weeks of vacation.

So I won't bore anyone with a really long ride report here but I just got back yesterday from nearly 3 weeks on the road. Left before Memorial Day headed west. Went through Arkansas, Oklahoma, the Panhandle of Texas and into New Mexico. From New Mexico I wandered north into the corner of Colorado and into southern Utah. Spent a few days in Canyonlands National Park, Arches National Park, and the Moab area. From there I went through Valley of the Gods and Monument Valley toward the Grand Canyon. Spent a couple days in Grand Canyon National park including one day off the bike to hike the South Rim and part of Bright Angel. Left GC NP and went south picking up old Route 66 and followed the mother road over toward Las Vegas to meet a friend for lunch at In-N-Out before moving on to Death Valley National Park. Spent 3 days in Death Valley riding Mustard Canyon, 20 mule team canyon and part of Titus Canyon. Unseasonably cool when I arrived at 103ºF but got closer to normal on my last day at 111ºF. Left DV NP and headed over to the Searles Valley and China Lake area to spend the night there. I then set out south toward Joshua Tree National Park and the Salton Sea area before ending up in San Diego for a night. Went to the beach before sunrise to start my coast to coast ride back east bound for the Atlantic ocean in Jacksonville Beach. I got into Jacksonville beach about 44 hours later completing my 50CC Quest (Ironbutt Association Coast to Coast run in 50 hours or less). After some rest in Jacksonville I wandered up toward North Carolina and eventually the Richmond Virginia area for the 50th annual BMW MOA National rally. After the rally I wandered back toward Tennessee getting home yesterday evening. I dumped the fully loaded bike in Canyonlands National park and dislocated by thumb which did make things a bit tougher with my throttle hand the rest of the trip especially considering I dislocated it 4 more times since it is really prone to repeat dislocations after the first one until it has a chance to heal. I did encounter some serious cross winds in New Mexico and West Texas which caused a couple of unplanned lane changes and one tangle with a tumble weed. Stats: 16 days and 15 nights on the road. Total distance; 7232 miles States visited/crossed; 17 Number of National Parks; 6 Number of State Parks; 2 Gas Used; 188.67 gallons Number of fuel Stops; 43 Max paid for gas; $6.069 / G (In Death Valley CA) Min paid for gas; $2.829 / G Avg payed for gas; $3.869 / G Total Spent on Fuel; $707.49 Camping Nights; 4 Cabin/Yurt/Bunkhouse Nights; 3 Hotel Nights; 8

"Farmington Police Chief Steve Hebbe said the gunman fired three weapons, including an AR-style rifle." So nothing definitive that I have seen other than 3 different weapons and and "AR-Style" rifle which could be anything from a .22LR rimfire to a 12 gauge shotgun.

Switch that mayo out for avocado on the BLT (BLAT) and it is a game changer. Potato Salad is now done with sour cream, ranch seasoning mix, bacon, and some green onion. I can no longer abide traditional mayo based tater salads. Don't eat canned tuna so Chicken salad is the only spot left for mayo in my life. I think the last jar in the house lasted 6+ months and it has not been replaced yet. In short for Mayo.

We might not like to think of it this way but a uniformed SRO being the first target could be considered a good thing. a) it takes time away from the shooter being able to find innocent children or teachers as their target. b) a trained SRO/LEO stands a much better chance of slowing or even stopping a shooter than a student or teacher. They might not always stop them but there is more of an opportunity to do so if the shooter is seeking the SRO out. c) any delay the SRO may be able to create gives that much more time for additional LEO to arrive on scene and react. d) I would hazard a guess that many SRO's would gladly risk their life as the first target if it meant fewer or better yet no innocent lives were lost that day.

Yep, been on that site and this one for many years. I think we even crossed paths on the old East Tennessee Riders page that was pretty popular in the early 2000's. I still have an East Tennessee Riders Ironbutt sticker on my VFR from 2007 or 2008 I think.

I was referring to what is now Southern BBQ, i.e. pulled pork, ribs, and brisket. Low and slow with a big 'ol smoke ring. Obviously cooking whole or partial animals over open flame and wood goes back a lot farther than US southern BBQ. There really is nothing new in the world. People just keep "rediscovering" things and bringing them back into the spotlight or favor. I am also not saying that a white guy from new jersey opening a taco stand is somehow bad. The appropriation is only an issue when companies or individuals do it with the attitude, marketing, and belief that they are somehow original or it was their amazing development. Same goes for companies buying up a small business and then marketing it as "original" while franchising it all over the country.

They are a pain to clean but pretty tasty. Not something I would seek out and not something I grew up with but I did have a coworker that loved them. He introduced me to them when he brought some into work. After that he seemed to find one about once ever year or so on the way into work so he would clean it up behind the shop and fry it up for everyone at at lunch.