 Posts

6

Joined

Last visited

Feedback

100%
About Munford

Profile Information
Location
Gender
Occupation
Miscellaneous
Handgun Carry Permit
Law Enforcement
Military
NRA
Recent Profile Visitors
The recent visitors block is disabled and is not being shown to other users.
Munford's Achievements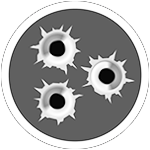 Just Getting Started (2/5)
I bought one for my wife last year when we moved her down from her P938, it is quite a nice gun. I can easily see a day down the road when I will be carrying it. Congratulations on the sale and the purchase.

Yes, on the tax dollars. I remember the first time I heard about this I looked it up and there was less than a million uniformed law enforcement officials. There also was less that a million and a half people in all of the military. Any given year they typically sell around 10 million deer hunting permits. Pretty impressive number just for deer hunters. If 10% of the deer hunters said no, that would be a million people. No telling how many other gun owners would say no, I'm betting a lot more than 10%. So add a couple more million. 3 million? That's a lot of people saying no. Weaponsman, before he died, had an article up saying there was up to 660 million guns in the US. I wouldn't be surprised if that was still low. https://billstclair.com/weaponsman.com/index.html%3Fp=33875 Either way, the numbers don't work out in favor of the people that like to take guns. Than means they will have to do something else. Like freeze your bank account, like they did the Canadian truckers (got any extra cash stashed at the house?). Or cut off your Social Security and Medicare. Maybe call your workplace and tell them they think you're a terrorist and cost you your job. Any or all of this until you decide to turn in your guns so you can eat or get medical care. I don't think they will ever come to anyone's home, there's not nearly enough of them to go around. (Adds another piece of tinfoil to his hat and watches his post count go to 6)

Just trying to inform the people who didn't know that their data was being collected. Best to keep the pictures of your guns off social media. Same goes with the post office. A lot of people don't know this.

Probably a little late now, Trump was still president then and we possibly could have done something about it.

So the post office takes a picture of every piece of mail that comes to your house for law enforcement, I would guess that would include all packages too. Like anything you ever had delivered from a gun related company. Sorry for the UPI link, they truly suck. https://www.upi.com/Top_News/US/2013/07/04/US-Postal-Service-logs-all-mail-for-law-enforcement/36491372921200/ Of course every gun picture uploaded to Google, Instagram, YouTube, Facebook or Twitter is scanned into a large database along with the meta data so they know where you were when you took the picture. https://www.secondamendmentdaily.com/2019/10/google-and-facebook-are-making-a-photo-gun-registry-complete-with-serial-numbers/ Of course I read about all of this when it came out a few years ago but it really didn't bother me at the time. Maybe it should have.

It seems like $90 is about the going rate now for primers. Our last local gun show was actually higher but that didn't really surprise me. Bass Pro seems to be the only place that consistently has primers, sizes vary. $90. I have also seen them at Dunham's for $90, CCI number 41's only. It seems like of all of the stuff you need for reloading the hardest thing to find is still primers.

I've bought them from Osage County but at one time there was very little difference between them and Academy and I picked up some there also.