Posts

11

Joined

Last visited

Feedback

100%
Profile Information
Location
Gender
Interests

Firearms, Motorcycles, Hiking, Music, Infosec

Occupation
Miscellaneous
Handgun Carry Permit
Law Enforcement
Military
NRA
Carry Weapon #1
Recent Profile Visitors
The recent visitors block is disabled and is not being shown to other users.
James B's Achievements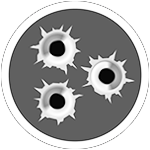 Just Getting Started (2/5)
It's enticing but that location is problematic, so far and so much traffic. Do you have trouble booking time? One would think that with more limited space there'd naturally be more contention for it versus a traditional many-lane shooting range.

All ammo tentatively sold, pending ftf

Bump. Cheaper than buying online!

Bumpity bump. Fair prices, new in box.

Bump, price reduced and weaponlight removed from sale.

This is the precise real and immediate threat from ongoing and unprecedented overreach by The Party, that unelected machinations can interject themselves in your healthcare without the need for representational government to legislate AT ALL. Read: Executive branch decree with private sector collusion = your rights just got nuked from orbit without a single law needing to be passed. Bad. Times. Are. Here.

All new in box. For sale only please. Prefer FTF and willing to meet within reasonable distance of Fairview. Holler if you want to just buy the lot (750 rds) for $300. For sale: 4x Federal American Eagle 100rd - $45/box 1x Winchester white box 100rd - $45/box 4x (steel) TulAmmo 50rd - $20/box 1x (steel) Barnaul 50rd - $20/box 27rd loose JHP sold Federal HST +P 50rd sold

SOLD! SIG 1911 Emperor Scorpion 5" .45 (SKU: 1911R-45-ESCPN; MFG INFO: https://www.sigsauer.com/1911-emperor-scorpion-full-size.html) SIG hard case Owners manual (2x) SIG 8-round magazines that shipped w/ the firearm. Bonus - Wilson Combat mags (these are optional at no cost w/ sale of the pistol... take them if you want or i'll pay them forward if you don't want them) (2x) Wilson Combat ETM 8-round magazines - included if you want them. (1x) Wilson Combat 10-round magazine - included if you want it. I'm the second owner. Purchased like-new w/ 50 rounds through it. Extended info: All parts are stock. Approx. 1,100 rounds through her w/ zero FTF/FTE. Shoots amazingly - hard to miss with - crisp 3# SAO trigger pull breaks like glass. Siglite night sights (Tritium) are still glowing strong. The gun shows some wear from use which is hard to spot in photos: Assorted light handling wear. Partial (thank you, scratch-resistant coating) idiot scratch - it's honestly difficult to see unless you are hunting for it. Prefer FTF in Nashville region - willing to travel within reason. Buyer must have handgun carry permit and complete/sign bill of sale.

Love it! Is that an armorycraft extended mag release button btw? I'm also patiently awaiting a tlr-7 sub...

Hello! I'm up in Cheatham County, fairly new to gun ownership (~2 years), and I mostly train with a Sig P365xl. Lately that's been a lot more dry fire practice at home and a lot less range time than I'd like... But I go to Royal Range when I can swing it. Looking forward to learning from the community here.