 Posts

17

Joined

Last visited

Feedback

100%
About RonE

Miscellaneous
Handgun Carry Permit
Law Enforcement
Military
NRA
Recent Profile Visitors
The recent visitors block is disabled and is not being shown to other users.
RonE's Achievements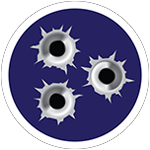 Established Contributor (3/5)
1. Craftsman 3/4inch socket set with breaker bar, ratchet and extension bar. 15 sockets, 1"-2", plus Proto 13/16. $200 2. 3/4 inch drive 36" Snap-On breaker and breaker head, $175 3. 40" Proto 100-600 foot pound torque wrench. $300 4. Mac 8 drawer too box, W-33", D 18 1/2", H-39" $300 Trades: U.S. and German WWI, WWII military firearms, 30/30 Winchester rifles with 24 t0 26 inch barrels, no carbines. 916 Six 32-8 six 34

Price reduced to $500. This is a nice Italian shotgun. This comes with 500 rounds of reloaded 7 1/2 shot in WW AA shells.

Original Sharps New Model 1863 cartage conversion. Serial number indicates early production New Model 1863 that was first produced as a cap fired breech loader during the Civil War and then after the war, 1867-68, converted to a 50/70 caliber cartridge weapon. Thes saw service with the U.S. Army until the Springfield trap doors took over as the main issued service rifle and carbine. This carbine is in good mechanical condition and complete with a very good bore. Finish on the barrel has turned to a dark gray/black. There is no casehardened finish left on the receiver. The stock is solid but does show signs for shrinkage on the butt stock at the toe. Partial cartouche on left side of stock. Wood shows several dints and a couple of gouges. Asking $2250, Possible trades on U.S. and German weapons from WWI and WWII. Lugers, P38, no P-1s please, K-98 Mausers, 1911, 1917 Colts and S&W, 1903, 1903A3, m1 rifles and carbines. 1917 and 1919 machine guns, MG 34 and 42, M2 50 cal heavy MG, MP40, grease gun, Thompson SMG, Sherman tank, hay, I can dream can't I?

Very clean Colt 1911 series 80 high polish stainless steel 10mm. Very good condition with a few light scuffs on finish. Unknown round count but could be 0. Comes with 1 magazine, no factory box. Asking***SOLD*** $1400, Trades on U.S. and German military arms.

And now for something completely different. Portuguese contract BSA&M co. manufactured in England, .577 Snider Mk. III carbine. There is a faint cartouche marked "FA" over 1882 on the left side of the stock and the lock plate is marked 1875 with Portuguese crown. Unique Snider hinged action. Has cleaning rod in but trap. Very nice bore and action in good mechanical order. Numerous dints and dings in stock with no visible cracks. $1200

Single barrel trap gun, 12 gauge full choke. Nice trap gun with 500 rounds of reloads. $500.