 Posts

12

Joined

Last visited

Days Won

1

Feedback

0%
Miscellaneous
Handgun Carry Permit
Law Enforcement
Military
NRA
Recent Profile Visitors
The recent visitors block is disabled and is not being shown to other users.
j2a's Achievements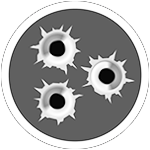 Just Getting Started (2/5)
Late to the party here but my SR9 has been my EDC for over 3 years. I didn't realize Ruger discontinued it. Boo to Ruger. Are you carrying yours and still liking it, @DWARREN123? I use a hybrid IWB crossbreed holster and carrying the SR9 is super comfortable to me pretty much regardless of circumstances. The safety is the only thing I dislike since I don't want one and don't use it. I could do without the loaded chamber indicator but it doesn't bother me. To me, a "pro" model would be nice, like the LC9s pro which I also own. I think they could've done a number of things to reduce the manufacturing cost if that was a factor in their decision but who am I to say what they should've done. Haha!

I think it was the pocket hammerless that were .32. The pocket hammer were all .38.

Man, @Cartel you're quite the AK collector! I only have one, but I love it. Bought it as a 1969 Polish parts kit and used an 80% receiver. It was a lot of work, especially since it came with a new barrel so I had to do my own pinning of the barrel and headspacing on top of the drilling and riveting of the receiver. I eventually found a period correct Polish bayonet for it, so with the rifle finally "complete", I had to mark the occasion by watching Red Dawn with the AK on display!

Really cool when God works like that! I'll have to do a little reading up on greenbelt property classification. Sounds like it could be up our alley if we're able to find the right property but ultimately it's where God wants us. Good tip about how politics can work there. I imagine that could be a big problem if a lot of people are complacent or not paying really close attention. We're the types to pay attention and be actively involved. That stats site looks pretty handy. Thanks for the helpful reply!

You may not be able to 100% prevent data collection, but you can make the data meaningless if you can prevent your identity from being attached to it. That's very possible and really not all that hard. Degoogled phones have no identity attached. You're not logged into google, and there are no google apps (or apps from other companies for that matter) which can read your IMEI. You don't download apps "by your account". Apps are installed via FDroid, Aurora Store (anonymous play store interface), or apk. As for "network location, home network", like I said, degoogling and vpn are the most important things to do. My home LAN sits behind a vpn, so even visitors using my wifi aren't geo-locating me. Google and FB are the 2 companies which are especially problematic from a data collection standpoint because they're embedded in practically all sites. If you prevent them from identifying you so their tracking isn't tied to you, you've won the battle that really matters.

Thanks for that writeup! It's helpful and I can tell some of these writeups like yours take quite a bit of time. Very kind of you! Yeah our goal is to hopefully not be too close to Nashville because of being relatively left, although it does seem to be a breath of fresh air compared to Portland. We would help balance out incoming people on the left and one of the draws of TN is it's about as close of a political match as any state, although as I follow the news there I get the impression the state politics can be a little swampy. Nevertheless it'll be nice to live in a place where the way I vote isn't on the losing side 95% of the time. Over time we've realized there's so much we don't like about OR including politics and culture so our intention is to assimilate rather than bring OR baggage with us. I do have resources on figuring out the internet options at particular addresses, and we have friends who moved to Estill Springs last summer with the exact same needs, so I know good internet outside of the cities is possible, but spotty. We're not huge outdoors types, but we love shooting and motorcycle riding. Really looking forward to a lot of exploring when we get there. Maybe we'll become more of the outdoors types.

Haha, keyword being "less". Like I said, I'll take that tradeoff.

No, that's great. Love hearing the details and it's neat to hear how great of a spot you got. How awesome you can shoot off your deck! I've looked a little at starlink so I'll be curious how well it works for you. We're definitely wanting less humidity and understood that it's more humid near the Mississippi. It's not very humid here in OR. But then again everything has tradeoffs and I'll take higher humidity over a number of things we don't like about OR. So it is good to hear some confirmation that it's less humid in East TN. I'll get back to you before long, but in the meantime I'll have to take a closer look at the area. Thanks!

Thanks! I'm a sentimental guy, so I love this from the family ownership perspective, and especially my late father. And I'm an old school type, so I love it from that standpoint too.

I've been watching Rob's channel for about 1.5 years, run a phone I de-googled myself, a vpn on my home network, and no more FB. The big 3 things he advocates for if you don't want to be surveilled. Good stuff. Not impossible. De-googled android (AOSP), which Rob talks about all the time. You can even buy a de-googled phone from Rob at a very reasonable cost (or do it yourself if you're techy). You can use YT without spying. Newpipe app on android and an "invidious" server in a web browser (e.g. yewtu.be). Both are anonymous AND eliminate ads. I've only just started down this road, but he even has a solution for that. You can get a cheap sim card for an old phone that you strictly use for 2FA, from a place like h2owireless or ting. If anyone really wants to stop being surveilled and manipulated, you can do it without going back to the dark ages. In most regards you don't really have to give up anything other than you really gotta get off FB. But even there, once you decide you're ready for that, I think you'll find that you don't really miss it. Social media relationships are pseudo-relationships IMO, better to invest your time and energy elsewhere. If anyone wants to learn more, mainly I'd just suggest watching a bunch of Rob's videos, but I'm happy to help if anyone wants to ask me anything.

I inherited this pistol from my dad last year. Prior to inheriting it, I didn't get to shoot it because the ammo, 38 acp, is obsolete (a lighter load version of 38 super, which eventually replaced 38 acp). Several years ago he found 200 rounds but it's otherwise become unobtanium, so he didn't want to shoot it. I found out you can hand load it, so I'm able to shoot it now. This one was manufactured in 1906. And for those who don't know, this was one of the predecessors of the 1911. I believe this has lived it's whole life in our family, and it'll remain in the family. My son is into guns too, and so he'll inherit it from me eventually.

10

Neat seeing another 1903 here, although mine's a Pocket Hammer (38 acp), made in 1906. Just inherited it from my dad last year and I'm pretty sure it's been in the family since it was first sold. It's staying in the family, but it's also staying original.

That's a beauty. Last year I inherited my dad's 1903 Pocket Hammer which uses obsolete 38 acp, so now I'm a reloader. Good luck with the sale!

Road King was the other model I was considering when I bought my Fatboy. Love Road Kings. But when I replace the Fatboy I think I'm going full on bagger (still Harley) for duo/long rides so I can justify owning 2 bikes (my 86 FXRC is becoming my go to for solo/shorter rides). Plus I think that'll help entice my wife into multi-day bike trips which sounds super appealing to me as we're approaching empty nest status.

Haha, funny you mention dealers in Chattanooga because I got a harley shirt at the dealer there when we visited TN last summer. And we went to Gatlinburg and Pigeon Forge so we're not looking at property in that part of TN. Fun to visit but I did hate the traffic. Being a harley guy, I'm not as much of a twisty rider as I am a relaxed rider. All's good to me, but I'm just not looking to zip through twisty roads like some are. Those people tend to leave me in the dust.