 Posts

3,133

Joined

Last visited

Days Won

6

Feedback

0%
Miscellaneous
Handgun Carry Permit
Law Enforcement
Military
NRA
Recent Profile Visitors
The recent visitors block is disabled and is not being shown to other users.
JayC's Achievements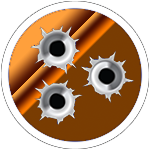 Prolific Contributor (4/5)
My point they are legally adults, and saying that "children" are now being killed at a higher rate via firearms, when you count 18 and 19 year old adults as "children" to pad the numbers is misleading at best. Also, you'll note the years they're quoting, which is right in the middle of the pandemic when travel was greatly reduced, and thus fewer vehicle wrecks, and thus fewer deaths. Frankly, I don't care what the death rate is for violent inner city gang members, the higher death rate they have, the less crime they're committing over the long run. And the less likely it is to impact me.

This can be done today, without any changes to the law. Doctors aren't doing it.

No it's still the case, unless you think 18 and 19 year olds are "kids". The devil is in the details, if you look closely at the research paper they're referring to you'll see they label "kids" as 0-19. And 80+% of those deaths are in the 15-19 age group.

Until your Doctor determines your a danger because you don't want to get a vaccine for religious reasons. Red flag laws anyway you dress them up are going to get abused more than they are going to stop bad people. Our society is ill, in a number of different ways, new laws aren't going to fix that, taking away people's rights aren't going to fix that... Changing society one person at a time is the only way to fix it long term. BUT, locking up criminals, and placing people who are a danger to themselves and others in mental institutions - neither of which require any laws to be changed - would probably go a long way to making the streets safe for regular people again. Oh yeah, and maybe looking for links between 'mental health drugs' and these shooting, might be an interesting study.

No video, so it's impossible to tell with this limited information. But, without glasses I'm as blind as a bat. If I was attacked, and they disabled my ability to see/defend myself, and knocked to the ground I'd probably be in reasonable fear of my life. As others have said, point out witnesses, and evidence, then tell the police you'd like your attorney present before you make a statement.

I'm not aware of any dealer that won't accept cash now that I've said that, they'll be some examples I'm unaware of.

I'll just point out it's been reported that Bank's are already able to and have compiled lists of gun purchasers for the Government, and handed those lists over to the FBI without a warrant or request. https://www.carolinajournal.com/opinion/outrageous-story-of-the-week-whistleblower-says-bank-of-america-gave-customer-gun-data-to-fbi/ It's NOT a theory that these changes will be used as a form of backdoor gun registry, here is an example of where it was used as one already.

Cash is king, I've only been making firearm purchases via cash since 2008.

And they have never been challenged before SCOTUS. They are blatantly unconstitutional and every city/state that has sued over them settles by writing a check. Somebody with a very large check book has to file suit, and stick with it to get things like this ruling to become the law of the land. And you'll note this was a STATE level group (helped by the GOA), you know who you NEVER see helping back one of these lawsuits? The NRA - and yes the NRA filed a brief AFTER SCOTUS took the case so they could claim this was an NRA victory. For crying out loud John Cornyn is still listed on the NRA website with an A+ rating - https://www.nrapvf.org/campaigns/2014/vote-cornyn/

They're counting homemade AND guns recovered where the serial number was removed. The VAST majority are guns recovered where the serial number has been removed.

I know I'm late to the party but, Branca fails to look at any Texas case law. There are a number of cases where the cover attached porch of a house has been considered the home for purposes of the Felony Burglary statue in TX. Carruth was committing a force-able felon under TX law when he removed Reed from his 'home'. As such the chance Reed was ever going to get charged was slim to none, because there was already case law on point in TX that the porch was part of the home, and removing somebody from their home was a forcible felony, which basically provides self defense protections under TX law. Under TX law this would be no different than a kidnap victim killing somebody removing them from their house against their will, fear of serious bodily injury or death is presumed under TX law. Carruth had a long criminal record, including a long prison sentence, which probably didn't encourage any prosecutor for wanting to go to bat on this shooting.

I suspect much like the bump stock ban, the 6th and other rational district(s) will block this from taking effect. It clearly has no basis in the law.

Sorry, I didn't quote both of his responses, in the second response he clearly indicated he had an enhanced permit. So he's always been able to carry both openly and concealed with that permit.

If you have a carry permit in TN, you've always been able to open carry. There is no requirement under TN state law to keep the handgun concealed. The new law once it goes into effect July 1st will allow any non-prohibited adult over 21 (18-20 military or honorably discharged) to carry a handgun both openly and concealed in in public. The language of the current law does pose issues for parks and greenways, so keeping you permit handy wouldn't be a bad idea until we get an AG opinion or a 'fix it' bill comes along to clarify that issue.

What is it exactly you're trying to accomplish? The population at large is pretty safe with firearms with no mandated training. Citizens at large are 5.5 times LESS likely to kill an innocent person in a justified shooting as a police officer. People with and without training can and do safely use firearms for self defense everyday in this country, so what problem are you wanting to spend our hard earned tax dollars for exactly? Accidental gun deaths in this country are very low, somewhere around 430 a year for the entire country. Most of those deaths are males, ~25% of those deaths are males 20-29 that consumed alcohol, ~47% for that age bracket. So we're going to create a course to teach people gun safety, once we account for stupid people who are handling firearms while drunk - I doubt there is much we can do for them - we're trying to start up a training program on the tax payers dime to stop an issue that has less than a 1 in a million chance of happening in a give year. Eddie the Eagle for schools make sense, lots of kids may find themselves around a gun someday, I'm all for spending tax payer money on something like that. But, some form on mandated training for adults? No, that is a complete waste of time and tax money. Don't get me wrong, I strongly encourage range time and lots of training, but you just can't force somebody to go and do it, and nothing in the statistics provides a compelling reason to try.