 Posts

74

Joined

Last visited

Feedback

88%
About LEANDER

Profile Information
Location
Gender
Occupation
Miscellaneous
Handgun Carry Permit
Law Enforcement
Military
NRA
Recent Profile Visitors
The recent visitors block is disabled and is not being shown to other users.
LEANDER's Achievements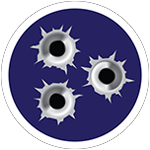 Established Contributor (3/5)
I still have the following: 1) Olympic Arms OA-93 with mag coupler and two loaded mags: $3300 2) Olympic Arms OA-93 with one mag and LNIB Trijicon MRO: $3700 3) Zastava ZPAP92 AK-47 pistol with Holosun optic, ~ten loaded magazines, 1 unopened case of 1,000 rounds of 7.62x39, and a Fostech Echo II trigger pack (unopened): $3500 4) DS Arms Micro FAL with Sig 3x Prism illuminated optic: $3000 5) Springfield Armory M1A SOCOM II in a Tanker configuration with Sadlak oversized mag release, wooden stock, synthetic stock, Vickers 2-point adjustable sling, five 25-round loaded magazines, six 20-round loaded magazines, mil-surp cleaning kit, UpLula mag loader, National Match trigger pack, and fresh Tritium XS front sight: $3000 6) StG-58 FAL kit on an Imbel Gear Logo receiver w/Trijicon Accupower 1-8 MIL-DOT scope mounted on a DS Arms Xtreme Duty scope mount, four fully-loaded 30-round magazines, ten fully-loaded 20-round magazines, UpLula mag loader, mag pouches, 30mm Burris QD scope mount, various tools and accessories (alternate flash hider, original dust cover, folding charging handle, etc): $4000 All of my stuff is well-maintained and in good to excellent condition. Everything I have is either hard to find or collectible. The prices are not negotiable. Will meet in Middle Tennessee and will only sell to adult legal residents of TN with a valid state photo ID. Message through here or call/text 615-300-3074 for pictures or questions. There are various pictures of these items throughout this thread for your reference, or I can send more pictures at your convenience. Thank you.

I have the two Olympic Arms OA-93 pistols available. One has a Trijicon MRO and the other has a mag coupler. These have doubled in value in the few years that I've had them. $3500 for the one with the MRO and $3000 for the one with the mag coupler. Pictures are further up in the chain or text me and I'll send them to you. They are awesome but I'm getting out of collecting. The OA-93 is the OG piston-driven 5.56 shorty. It's a handgun. Nothing special, except that it's cool. Pretty sure FN ripped off the design for their SCAR-15. Anyway, they're great guns. If you're interested in collecting something about as rare as the SPAS-12 that accrues in value tremendously, reach out to me.

Amen, brother. Most people don't mentally exist anywhere near on the plane where they think about these sorts of things. Glad to know I'm not the only one.

Bump with updated list and more description on extra items included with certain guns.

This is the only Gen I Galil ACE I could find online. Buy It Now of $2600 plus S/H. https://www.gunbroker.com/item/1003442953 If you're looking for a deal, mine is somewhat negotiable in price but you get one 20-round mag, ten windowed 25-round mags (all Magpul, $20/each), and a LNIB green reticle .308 ACOG, which usually goes for $1100 and up. If you pay the asking price or can come close, I will include the 7.62 NATO ammo for all mags fully loaded.

Update: I checked the PMags on the Galil; the only 20-rounder is the one that came with the gun; the other ten mags are all 25-rounders. If you pay full price, I'll leave the ammo in them. Also, the only one of these that I could find is on Gunbroker and has a Buy It Now of $2600, which includes a Primary Arms GLx 2X Prism scope ($250 value). The ACOG green reticle goes for over $1K online, plus you're getting ten 25-round mags fully loaded. I don't mind negotiating a little bit on the price for anyone who is seriously interested but these are rare and collectible at this point, especially for the IWI enthusiast.

On second thought, I might be keeping that "Tanker".

Updated the M1A info. I forgot that technically it is an older, now discontinued SOCOM II in a "Tanker" configuration (before they released their Tanker model). Updated with pictures here.

PM inbound. This is a seriously awesome deal.

Bump. Prices are negotiable (with the exception of the SPAS-12s).