 Posts

40

Joined

Last visited

Feedback

0%
Profile Information
Location
Gender
Occupation
Miscellaneous
Handgun Carry Permit
Law Enforcement
Military
NRA
Carry Weapon #1
Social Media
Website URL

http://www.jimmyandersonmusic.com
Recent Profile Visitors
The recent visitors block is disabled and is not being shown to other users.
jimmylogan's Achievements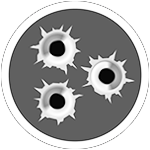 Just Getting Started (2/5)
Ain't history fun? I love stuff like that!!!

hey - thx - really from Chicago?

I used to some - my dad was big into it when I was a kid, and I'd go with my older brother 'coin shooting' at the local playgrounds and school grounds. Was fun stuff! I live on farm land, and there might be stuff there, but don't like the idea of digging up the yard - LOL - no fields in my possession.

Thank you for this info! I am seeking to better educate myself and those around me, and be better able to communicate with my elected representatives, both in Nashville and in Washington... Thx for the extra info on their 'obvious intentions' and standings. I could tell just in the videos that they seemed to take this as a direct assault on their organizations. <sigh>

Will be watching closely... And yeah - I do NOT like the way they (dept of safety, TBI) have been responding to this. <sigh> They seem to think that stopping gun BANS will mean the bad guys start using guns... I know - I know - same old argument, but really stings when 'they' witness...

I watched the 3/23 and 3/29 videos, and I'm glad the rep's on the sub-committee brought out the fact that this is actually BAD form, for a law. I don't think "Legal" cared much for having to 'defend' it either...

https://2awarehouse.com/capital-cartridge-9mm-115gr-fmj-reman-brass-250rds-free-ammo-can/

I'll join as well - thank you - XL

Yep - I was waiting for it. My wife has a Judge - why? Cause she wants it. Who cares if it's accurate or not, it's what she wanted.

I like .22's, and I like Ruger - but I'm too far away to make a GOOD offer...

haven't been here that long myself, but they are welcoming! so - welcome and howdy!

I'm a fan of .40 as well. Yes, it's 'snappier' than a 9mm, but I don't shoot competition. I shoot my EDC enough that I feel comfortable with it, even with it being snappy, and if I take my time with the shots I have no problem plinking it for fun too.

Thanks for the tip! As I get older it is, again, something I wouldn't mind checking into as a hobby... Not that I need another one, LOL, but if it's something I can do with my son! You know how family time is...

Have had my permit for years now... I like it cause I travel out of state as well...