Posts

9

Joined

Last visited

Feedback

0%
About GooseGrim

Profile Information
Location
Gender
Occupation
Miscellaneous
Handgun Carry Permit
Law Enforcement
Military
NRA
Carry Weapon #1
Carry Weapon #2
Recent Profile Visitors
The recent visitors block is disabled and is not being shown to other users.
GooseGrim's Achievements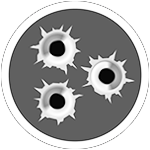 Just Getting Started (2/5)
6.8x43 (Remington 6.8 SPC) is kinda close? It still doesn't exceed the 55,000-psi rating that SAAMI had released at the time. The .277 Fury is a 6.8x51. I would not recommend interchanging the two lol

I did additional digging, and I couldn't find a barrel manufacturer who would chamber in .277 Fury yet. I think they want more public data first but based on what I'm reading there are claims that it can defeat any existing body armor on the market. Personally, I'm skeptical on that claim. The chamber pressure is supposedly around 80k psi, and it looks like the optimal barrel length is going to be 20-24 inches to achieve that massive 3,120 FPS. This is a round that is designed by its nature to be reloaded. The case has what appears to be a steel aftcap with brass casing walls, which means you may get multiple uses out of the base beyond what the brass casing can handle. The chamber and bolt lock-up is going to be crucial with the amount of pressure being handled though. Headspace is already important and it's about to get a whole lot more important. If it's really that powerful and economical of a round, I don't see why NATO would hesitate to adopt it. War costs money and the more you have the more likely you are to succeed. Links for reference: ELITE BONDED POLYMER TIPPED 277 SIG FURY HYBRID (sigsauer.com) .277 SIG Fury Cartridge: Everything You Need to Know - Guns and Ammo

I think the hardest part is the wait. I'm at 364 days on my first suppressor as of today, but that was a paper submission. I've been seeing e-form submissions come back in less than 10 days sometimes, which prompted me to buy another suppressor today using e-forms and race them to see which one gets approved first. Patience is a virtue I guess? lol

SAAMI Specs are up on the cartridge already, looks like it's not polymer cased after all: Microsoft Word - 277 Sig Public Introduction Orig 2020-11-11.docx (saami.org)

They gotta be talking about the new polymer cased stuff seen here: True Velocity's 6.8mm Polymer Cased Round Primed for Wider Use :: Guns.com Which would be awesome for reloaders if the cartridge specs were released and could be 3d printed.

I completely agree, vagueness is most certainly the largest problem. Without a clear definition of what counts as an occasional sale, we're left to guess. What about if I only sell one but I spend a lot of time, money, and resources making it the absolute pinnacle of performance and it ends up being worth way more than I paid for it as a result? Does that count as pecuniary gain or investment purposes? In order for an investment to be realized, a sale has to be made and it would be a poor investment if the investor didn't profit from it. So that's another potential contradiction I suppose.

So if you actually go back and read the comments from the ATF, they double down several times that nothing prohibits private individuals from making firearms "for self defense and all legal purposes". The restrictions only extend to manufacturers. Print your stuff as much as you want, mill your 80s all day long. As long as you aren't doing it for pecuniary gain, and you are already legally able to possess a firearm, you can keep making them. It's also important to note that with the exception of NFA item (SBRs, SBSs, AOWs, Noise Reduction Devices, etc...) there is no inherent necessity to mark what you make either. I would still recommend doing so because it makes it easier to recover anything you lose in a theft, but at the end of the day if law abiding James T Gunowner of Backwater, TN wanted to make an AR from an 80% kit then he could certainly do so legally. Actually, if he got tired of that AR after a while and wanted to sell it to his cousin Bobby Jo Gunowner because he needed to make room for something new he could do that too. The problem pops up when James T Gunowner decides he wants to start selling his end product in order to make ends meet, without obtaining an FFL. Basically the new restrictions only target manufacturers. It's certainly still infringement in my mind because it attacks the industry that supports the 2nd Amendment, which is indirectly an attack on the 2nd Amendment. Anyway, just my two cents on the matter. I'm not an attorney nor a judge so my interpretation likely means jack diddly. But that's a whole different problem in itself because if the law (or "ruling" in this case) is written in a manner that the average citizen can't easily understand it, then it's a garbage law ("ruling") and there should be a legal defense against poorly written laws.

My name is Tom and I have lived in the Clarksville area since 2015. I'm a 14 year US Army OIF/OEF veteran and I finished my time as a soldier in 2018. I'm currently a student at Sonoran Desert Institute and I really joined so I could get a feel on some of the most common problems gun owners have in the state and what ideas would be the best for my future shop (not advertising, it's not named yet nor does it have a location and I will certainly register as a vendor here when I do). During my time in the Army I was lucky enough to be an armorer in a mechanized Infantry battalion and that was ultimately what sparked my interest in firearms to begin with. Over the years that interest faded until I made a friend who runs a very professional training course not too far from where I live (not advertising, I didn't say the name of business nor the exact location). Ultimately, attending his course several times rekindled my interest in firearms and I doubled down when I realized there was a degree program for that exact sort of thing and frankly, I want to make a living doing what I love which is building custom builds and making repairs. Notable Firearms In My Collection: Largest: S&W .500 Magnum Performance Center Edition Smallest: Ruger LCP Max Longest: Highly Customized 30-06 on an MDTTAC chassis 1st Favorite: My first AR that I built on a G&G Gunworks lower receiver 2nd Favorite: My Canik I bought after my last deployment Most Desired That I Can't Actually Acquire: Browning M2 HB Most In Need Of Cleaning: The AK. It's always the AK.