 Posts

21

Joined

Last visited

Feedback

0%
Miscellaneous
Handgun Carry Permit
Law Enforcement
Military
NRA
Carry Weapon #1
Carry Weapon #2
StephenB's Achievements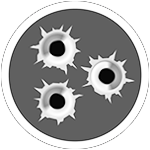 Just Getting Started (2/5)
Enhanced carry in TN only gives you a few more privileges than permitless carry including parks (no school events), nature trails, greenways, etc. as defined in TCA 39-17-1311 as well as university employees in TCA 39-17-1309. I've never seen a "Concealed Firearms by Permit Only" sign but that's mentioned in the law as well. Here's a good summary document: https://memphispolice.org/wp-content/uploads/2021/07/Permitless-Carry-Citizen-Guidance-Leaflet-English.pdf All that being said, I chose to get my Enhanced Handgun Permit for the reciprocity with other states and training (personal thing). Oh, and yes, signage is required at all entrances.

I had not heard about the TFA until recently. It looks like they don't keep the site up very well, but they do have an active Facebook presence so I assume they are still an active organization. Do they publish information for what they are trying to get changed (like 39-17-1359)?

Thank you for the information. I'm actually in that part of the state, but it sounds with the current law the most one can get is a $500 fine and still retain HCP.

TN code 39-17-1359 that enforces properly posted signs drives me nuts. I will never understand this. Anyone who is going to do something bad will not be stopped by a sign with specific sized letters. The way I see it is a business owner should be allowed to post a sign and if they see me carrying they can ask me to leave or I will be trespassed - I would happily leave with no issues. It creates "soft spots" if nothing else. Law abiding citizens are the only ones who will even think about honoring a sign and those are the people who are not the threat. I have emailed lawmakers in the state and hope one day they will realize how dumb it is. Even if they made the sign only apply to permitless carriers at least it would be a small step forward, even though I believe it should not apply to anyone.

I do not intentionally carry where properly posted according to TN Code 39-17-1359 even though I completely disagree that signs should carry the force of law and I've written our lawmakers to express my opinion on the matter - no criminal is going to care one second about a sign. Anyway... Has anyone ever carried past a sign and were caught? Where in the state did it happen (if you're comfortable saying)? Were you prosecuted and had to pay the $500 fine? Since it's a misdemeanor and not a felony, I assume there was no impact on your ability to retain your carry permit? (just double-checking that I'm not missing something) Thank you for the discussion.

Usually I carry my 365xl appendix but occasionally I'll carry my GX4.

Based on my reading of the law, I understand that carrying in a place that is properly posted to prohibit guns is a misdemeanor and no more than $500 fine. I typically do not carry where posted but movie theaters make me nervous. If I ever did carry in such a place, am I correct in that the worse that could happen is the $500 fine and I would not lose my enhanced carry permit? Also, for those who live near the border and go into northern MS, can you provide information on the penalty for carrying in a posted establishment (thinking movie theaters again) if you have an enhanced carry permit in TN? Thank you

Welcome! I've lived here all my life and I've recently realized how lucky I really am living in this part of the country.

I am going to correct the flow chart. I think the only thing I need to do is possibly change some wording where I refer to the public park, natural area, etc. to include playground, civic center, and other recreational areas (just for examples based on 39-17-1311) to follow the same path where it asks if there is a school event and if not then checks for the concealed or enhanced permit. Does that sound accurate?

I actually lived in Knoxville while in college. I probably heard of Victor Ashe park but don't remember. Too many years ago. So during those times it is used by schools, no carry is allowed. In reading the law, is almost like it's a bit forgiving if it was not explicitly known there was a school event.

Good info but I wonder why they explicitly listed everything but those. I do understand why a playground may be off limits especially given the same reason a park during a school event is.

Actually, I had assumed that same thing in my initial version; however, in the law it never states the exception for a playground, civic center, or other city/state/county area for recreational purposes. The title of the specific section of the law refers to 4 different areas - "public parks, playgrounds, civic centers, and other public recreational buildings and grounds". In 39-17-1311 (b)(1)(H)(i) it explicitly lists areas where the exception applies for permit holders, but does not include those 4 listed above. It's confusing and I missed it initially until I spotted in some US LawShield materials that there was no carry in those 4 areas for any permit holder and I went back and corrected the flowchart.

I just uploaded a later version where I had changed "Permitted" and "Not Permitted" to "Allowed" and "Not Allowed" because I realized that may have been confusing with the previous question and the meaning of the term "permitless" carry.

Yes. It's included in the flowchart as well.