 Posts

13

Joined

Last visited

Feedback

0%
Miscellaneous
Handgun Carry Permit
Law Enforcement
Military
NRA
Carry Weapon #1
StephenB's Achievements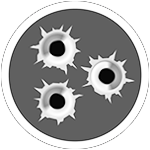 Just Getting Started (2/5)
Welcome! I've lived here all my life and I've recently realized how lucky I really am living in this part of the country.

I am going to correct the flow chart. I think the only thing I need to do is possibly change some wording where I refer to the public park, natural area, etc. to include playground, civic center, and other recreational areas (just for examples based on 39-17-1311) to follow the same path where it asks if there is a school event and if not then checks for the concealed or enhanced permit. Does that sound accurate?

I actually lived in Knoxville while in college. I probably heard of Victor Ashe park but don't remember. Too many years ago. So during those times it is used by schools, no carry is allowed. In reading the law, is almost like it's a bit forgiving if it was not explicitly known there was a school event.

Good info but I wonder why they explicitly listed everything but those. I do understand why a playground may be off limits especially given the same reason a park during a school event is.

Actually, I had assumed that same thing in my initial version; however, in the law it never states the exception for a playground, civic center, or other city/state/county area for recreational purposes. The title of the specific section of the law refers to 4 different areas - "public parks, playgrounds, civic centers, and other public recreational buildings and grounds". In 39-17-1311 (b)(1)(H)(i) it explicitly lists areas where the exception applies for permit holders, but does not include those 4 listed above. It's confusing and I missed it initially until I spotted in some US LawShield materials that there was no carry in those 4 areas for any permit holder and I went back and corrected the flowchart.

I just uploaded a later version where I had changed "Permitted" and "Not Permitted" to "Allowed" and "Not Allowed" because I realized that may have been confusing with the previous question and the meaning of the term "permitless" carry.

Yes. It's included in the flowchart as well.

I only know of two permit types - concealed and enhanced - and they are called out on the flowchart with basically no difference except maybe in reciprocity. Which third permit were you thinking?

Does anyone else have a TN handgun permit and regularly carry in northern MS? I am a new enhanced carry permit holder and go to Southaven on a regular basis. I have read through content on handgunlaw.us and things seem a little more complicated than they should be when it comes to where I can carry with a reciprocated permit vs. without one. I do not attend church in MS or go to any schools and I would never consume alcohol while concealing. Am I missing any other risky situations? Just trying to make sure I don't accidentally get in any trouble. I'm also very interested in posted places like some movie theaters. Thank you

I recently received my Enhanced Carry permit in TN and often go to northern MS. Based on my reading, there are limitations for permitless including churches, schools, polling locations, etc. It appears that a person in MS who has taken the safety course and received a permit can pretty much carry anywhere except police stations, court, where posted, and a couple other places but the permit relaxes the carry restrictions in most other places. Is that correct? While I never expect to go to a school or polling station in MS, I just want to make sure I understand the laws for a TN permit holder as I do go there quite often. I'm curious if anyone has the details and personal experience. Thanks

Agree. I saw that in the law but did not include it as a common scenario; however, I'll probably go back and include situations like that, federal parks, etc. Thanks

Welcome from just outside the Memphis area.

It has a branch in the flow that asks the question if the individual has a concealed or enhanced. I started to do a flow with the perspective of the permit itself, but quickly discovered it flows better based on where you may be going and then ask the question about the permit where it's relevant.

I have spent some time analyzing the TN gun laws for my own knowledge and tried to simplify the most common scenarios that many of us may encounter. The following flowchart doesn't include all situations like employees of universities with permits, for example. However, I tried to include what I understood as the laws and how they pertain to those with and without a permit. I am not sure that this is exactly correct and the law seems to be a bit more complicated than I would like, but I attempted to put it in a format that I could more easily consume. I would appreciate any feedback or help in validating what is here. Please do not bank on this being 100% acccurate as laws change and my interpretation may not have been correct in some situations. Hopefully it helps some of us not get into unnecessary trouble. Thanks EDIT: Updated May 27, 2022 TN Gun Carry Law Flowchart-updatedMay272022.pdf

I'm Stephen and new to the forum. I grew up in a small town in east TN near Chattanooga, went to college at the University of TN in Knoxville, and moved to the suburbs of Memphis about 25 years ago for work. I remember my dad loving guns when I was growing up but I was never personally interested until recently. I own my first handgun - a Sig p365xl - and am taking the enhanced carry class in a week. I've become really interested in going to the range and all things concealed carry. Still learning a lot.