 Posts

9

Joined

Last visited

Feedback

0%
About Chemgeo

Miscellaneous
Handgun Carry Permit
Law Enforcement
Military
NRA
Recent Profile Visitors
The recent visitors block is disabled and is not being shown to other users.
Chemgeo's Achievements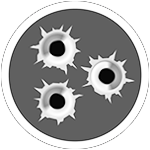 Just Getting Started (2/5)
Are you talking about a standard 5 or 6 position adjustable buffer tube, or the buffer tube from an A2 style non-adjustable stock? If the latter, I don't think so.

Like with anything, you get what you pay for to a degree, and there are diminishing returns on the higher end. DPMS produces guns to a price point, on the low end, outsources most of their parts and production, and hits a target price by compromising on materials and QC. That might sound bad, but it isn't the end of the world if your gun is going to shoot coyotes, paper targets, then live in the closet. You might even get several thousand rounds out of it with no major issues, but it is not a duty grade weapon. For a first AR, to do civilian things, it will probably be just fine.

Hammer fired all metal frame handguns are just so cool.

When I was living out west, I just shot on BLM land or national forest. Here it seems like wind rock is the only public range around, but their longest range is 100 yards, and it's up hill, so zeroing is a little off. Is there any place I'm missing?

Oak Ridge Gun Club has a 1000 yard range, but a lot of the other stuff you listed can be hard to find in private ranges that are (understandably) concerned about user safety and their insurance premiums haha. Best bet is to find a friend with land, that's what I'm trying to do currently. Just saw you're in Chatt. so that would be quite a hike for you.

It's a great one Hoping I can contribute to discussions here. I have a lot of experience with the AR market and can hopefully give some informed recommendations for gear selection, but I also really enjoy shooting pistol, shotguns, bolt actions, you name it. Outside of shooting, I like trout fishing and weight lifting, so if you have any tips on where to fly fish, I'd sure appreciate it.

AR manufacturers are a dime a dozen. What I look for in an AR is a combination of material selection and quality, good fit/finish/machining, a track record of reliability/qc/support, and then enhancements like altered cam pin path, ambi controls, etc. With any pump in price, I expect more from each category. Aero (up until some recent QC issues) produces a very solid, basic gun with the right materials and finishes, and is a baseline that I compare other rifles against. I don't see anything unique from Head Down that makes me think they are producing a better rifle than Aero. With all of the manufacturers on the market, they need to demonstrate why they are worth their asking price over a competitor. For the price of a head down, you can get an LWRC DI, which has a CHF fluted barrel, full ambi controls on the lower, a semi monolithic upper, an enhanced bolt carrier, and excellent fit/finish.

From what I understand, the lever mechanism puts more strain on the case itself. Lever action shotguns often have reliability issues because the plastic shotgun shell deforms under load. Pump actions seem to place less stress on the case. But I could be wrong about that.

If you're going for a true DMR and not an SPR or RECCE setup I would suggest a larger round. 5.56 is just not a 1000 yard cartridge. The terminal ballistics will be terrible at that range. If you have even a little bit of wind you're going to be absolutely all over the place at that distance. 750 is doable but still pretty tough, whereas with something like 6.5 creedmoor it's almost boringly easy. So with that in mind you're probably building a 500-600 yard gun, which is still really fun and quite a long shot and neat to have. As far as barrel length, honestly 16" is adequate to shoot that distance, but obviously 18 or 20 is a bit better. Between 18 and 20 it's really not a noticeable difference or something you would need to be concerned about. If you want a recommendation, Ranier Arms ultramatch barrels are excellent and reasonably priced and come in several lengths. Larue also produces very accurate barrels. The real decision you're going to have to make is optics. A lot of guys put way too much magnification and objective size on a gun that is 1) supposed to be reasonably light and mobile in the case of a RECCE or SPR, and 2) isn't going to shoot past 600 yards. 2-10x, 3-14x, maybe 4-16 x40 ish are all reasonable magnification rages that keep weight down and provide target ID at range. scopes that are light, clear glass, turrets that track well, and durable, are going to be expensive though.

Optics should be selected based on the use case for the rifle, and that basically comes down to target distance. Red dots are fine from 0 to 200 yards, but beyond 200 yards, target ID becomes challenging unless it's bright sunshine on a clear day with nothing in the way and you have excellent vision. For red dots I like aimpoint. The t2 is an industry standard for a reason. Extreme durability, multiple years of battery life, very clear glass. For cheaper options, the duty RDS or the PRO are good options. The compm5 is what I use personally because I like the AAA compatibility At medium range, you can throw a magnifier behind your red dot, or you can go with a fixed prism scope like an acog. The upside of the magnifier is you still have a true 1x optic in your red dot. The downside is it's heavier than the acog and a bit bulky. The acog will have a bit clearer glass, a useful reticle for bullet drop compensation, and be lighter weight and incredibly durable, but wont have a 1x option for close range. A top or side mounted rmr can cover that, but it's not a true replacement for say a t2. At longer ranges for 5.56, a lot of people are using LPVOs. Good ones are reasonably light compared to a medium power scope like a 3-12, have a 1x that is reasonably close to a red dot, and 6, 8, or even 10x upper ends that allow you to shoot out to 500+ yards fairly easily, all done with holds on a good reticle. But each part of it is a compromise: the 1x is not as good as a red dot, the 6x is not as good as a comparable scope with a larger objective, paralax adjustment, etc. It's a heavy setup, usually north of 26 ounces with the mount. I have used a leupold mk6 1-6, thats the best I've found. I've also used a nightforce nx8 (terrible fisheye, tight eyebox), ATACR (good, but not as clear glass as the mk6, heavier, slightly tighter eyebox), razor genII E (best for the money, close to the mk6). Again they're all compromises. Thee really is no perfect AR optic, unless you have a very specific use case, which case you can usually find one that is 'really good'.