Posts

43

Joined

Last visited

Feedback

100%
About JohnSutton1980

Profile Information
Location

Greenback, TN (temporary) Ten Mile, TN(perm)

Gender
Interests

Race cars! Really fast drag cars! Shooting, training, family

Occupation

Dragcar driver/Diesel Mechanic/ Father/ Husband/ Captain America
Miscellaneous
Handgun Carry Permit
Law Enforcement
Military
NRA
Carry Weapon #1
Carry Weapon #2
JohnSutton1980's Achievements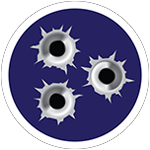 Established Contributor (3/5)
Ok fellers! Last weekend at the range, I noticed a guy shooting a white pistol. Being the nosey guy I am, I went over to take a look and chat. It was a Canik tp9sfx signature series. It was both ugly and beautiful. It fit my hand perfect. He allowed me to shoot it. I then realized it was stupid accurate. It made me look like I knew what I was doing. After I left the range I started researching the company Canik and the pistol model. Of course I needed one now! I then learned what I learned and wanted to get others opinions on Canik, the model, reliability, etc. The model is a bit large for EDC but as a nightstand gun with 20rnd available, accurate, the FDE color is beautiful, the very competitive price on these just has me pondering. So tell me what you know, like, dislike, wish was different. Thank you for your help fellers!!

I have a Hellcat RDP. I've had it for a few months now. Close to 1000rds through it. Comes equipped with a very decent optic and a compensator. Originally purchased for my wife but the recoil was a bit spicy for her. Not one to let a gun go unwanted, I started shooting it on weekend range trips. I have 4-15rd mags, 4-13rd mags and the one lonely 11rd mag. I have 3 holsters but not the one holster just yet. I have since installed a TLR7sub light. Which of course makes holsters almost impossible to find. Also I'm not fond of kydex holsters. Remind me too much of cheap toy holsters. I've learned that it carries very well. I've grown to be more favor to it when getting ready to leave the house. It "hides" well. Better than previous carry guns (Glock 32/23/19) Always prefer the 15rd mags as they make my hand fit so much better. Probably should have got the Pro with the same WASP optic but just don't know if it would conceal as well. Loading the mags are a PITA. I can't use common speed loaders. After 13rds in it gets painful for those last 2 but the loader that comes with it does help. It is an accurate pistol. For me anyway. Out to 20 yards. It's IS a little snappy but every small pistol I have shot is. I like it a lot.

Probably not a typo. Looks to be just a grip module and not a complete pistol.

Wow!!! Beautiful beautiful rifle!

Not sure if anyone really cares. Procedure was much simpler than anticipated. Normal on the books transfer after shop etched a serial number on compact p80 for 20.00 bucks. Total of 30.00. 10 for Stalin Socialist check. Not sure if ATF will be by in a few to check everything out but shop went by the book in every way so I'm confident. I think as long as your not selling 5-10 of these a year your ok. Time will tell as I'm sure some idiot will push the limits one day.

Still available!!! Will try this one more time!!! Brand spanking new. Trades are 9mm, 40s&w,5.56/.223 ammo. Anything Glock, parts,pistols, trade up or down.

I sure wish you were closer to me than California!!! Being on one side of the state, it seems like all the cool stuff is on the other side of the planet!! My M&P 45 compact is perfectly sized!! I live it just a tad expensive to play around shooting!!

I don't care how complicated it gets. I just want to be legal. I try not to play fast and loose with laws. My 6 hours in the drunk tank in Vegas 20 year ago was my scared straight!

I'm not 100% sure on that. I will "hope" the guys at the shop will be in the know as far as doing everything by the book.