Posts

51

Joined

Last visited

Feedback

100%
About JohnSutton1980

Profile Information
Location

Greenback, TN (temporary) Ten Mile, TN(perm)

Gender
Interests

Race cars! Really fast drag cars! Shooting, training, family

Occupation

Dragcar driver/Diesel Mechanic/ Father/ Husband/ Captain America
Miscellaneous
Handgun Carry Permit
Law Enforcement
Military
NRA
Carry Weapon #1
Carry Weapon #2
JohnSutton1980's Achievements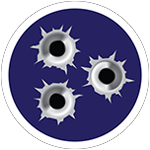 Established Contributor (3/5)
Is Knoxville "reasonable" for you?

Both of the 1911 are beautiful. Some of the nicer ones I have seen lately. Springfield makes flawless 1911s. Maybe I'm partial cause my first few 1911s were a Springfield Range Officers. GLWS or trade!!

Wow!! Beautiful pistol. I sure wish you were closer.

That's awesome!! Depression can be completed debilitating. Ask me how I know. I'm glad you have found a good outlet. I wish you the best but all my guns are "BUBBA'D" so I can't help you there. Chin up and you will do well.

I like the finger grooves too! But I don't have sausage fingers either.

Hey guys. I recently acquired a Ruger American Predator rifle in 6.5 Creedmoor. Beautiful Boyd's stock. It is supposed to be relatively new. After 6 rounds at the range the bolt shroud popped off, along with the firing pin. After researching this a bit it seems to be the cheap bolt aground made of plastic that Ruger uses. Several companies make a replacement in aluminum and titanium. Ruger wants me to ship the rifle in to them. I just wander if buying one of the "metal" bolt shrouds and installing it would fix my issue. I would much rather pay the 40-70 buck for the upgraded part than to pay 50-100 bucks for shipping to Ruger and get a new plastic shroud installed under warranty. Just seeing if anyone had experienced this same issue on the Ruger American series of rifles and what was your "fix". Also advice would help. Thanks.

Very specific need for either a Ruger American rifle in .308. Needs to be short action. Doesn't matter the sub model, could be a scout, predator, etc OR Savage 110 rifle in .308. Needs to be short action. I would also be interested in a Ruger 10-22. As close to bone stock as possible. Theses are fairly "cheap" rifles and I have plans to build on one of them. Just seeing if I could buy one at a fair used price or even trade some stuff for one. I just acquired a Ruger Predator in Creedmoor to build but it's really way too nice to do what I am wanting to. Have other rifles and several pistols to trade. As always cash also. Trade options are; Trijicon RMR Holosun 507KGreen Brigade AR9 Springfield Hellcat RDP minus cash on a few of these. Build will end up being quite expensive and wanted try and save a few bucks to start out with. East Tennessee would be perfect but would be willing to drive to Chattanooga, Bristol, or Nashville for the right deal. Thanks!!

I sure wish this was for the Ruger American version!! I live these!!

Theses are great with a capital G! I've only test drove one at the range but I was impressed. I don't impress easily. GLWS. It's too small to live in, if what my wife says is true if I buy another before the house is completed. Nice nice gun.

Great guy to deal with!!!!

Can I send love letters to your rifle? Beautiful!!!

I follow all local, state, and federal laws. Always have and will always. I don't and won't change anything I do for "rules" or any other political whims that occur. I don't have any transformer items at all. I thought that technology was a ways off. Starting to make me want to buy a bulldozer............