Posts

55

Joined

Last visited

Feedback

100%
About JohnSutton1980

Profile Information
Location
Gender
Interests

Race cars! Really fast drag cars! Shooting, training, family

Occupation

Dragcar driver/Diesel Mechanic/ Father/ Husband/ Captain America
Miscellaneous
Handgun Carry Permit
Law Enforcement
Military
NRA
Carry Weapon #1
Carry Weapon #2
JohnSutton1980's Achievements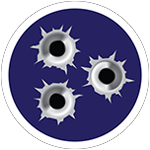 Established Contributor (3/5)
I think I could interested in any "junk" training style ammo. I will PM you.

Welcome!!! Simper FI!!! I do have extra crayons if you're hungry!! I keep some for the occasional Marine! I am a Navy and a Corps brat that served in the Army. I played in the sand box for 2 tours. I have lived all over the US. Never had that "hometown" that most do. If I had to choose one it would be Parris Island or Quantico. East Tennessee feels like my hometown though. Great People for the most part. Again, welcome sir and I and my family of veterans are so grateful for your service.

Oh man I wish you were closer!! Really ideal package I been looking for!!

He/she hasn't been on site since Aug 17. Which is over a month now. I would be very patient for a reply to any PM.

Dang!!! I gotta get faster on my draw!

Oh I want one of these!!! Although I have a new M17, these are very nice!! Wish you were a tad closer!

Wow!!! Now I have to go shower. a cold one. Beautiful, beautiful "pistol". Wow!

I SWEAR!!!!! I think I'm going to have to drive over to Nashville, help you pack, and move you over to the Knoxville area sir!!!!! Seems like when I see your stuff, that is what I always think!! So if you see a silver enclosed trailer pull up, please start packing!!!!!

Dang I like this carrier better than mine! Maybe even better than mine in the Army! But of course they only issue the very best!! Probably a bit far though!

Super accurate, silky smooth action and trigger Ruger American Predator chambered in 6.5 Creedmoor. This Ruger is in a Boyd's "At One" chassis and would come with the following, Vortex Scope, scope cover, level, and mount, Magpul MS3 sling, Magpul BiPod, Magpul QD adapter, Titanium bolt shroud, 2 dummy rounds, TSA compliant hard case, 1-200 rounds of ammo, and 3-10 round Ruger magazines. Shoot with or better than the big money rifles. Price for rifle package is a firm 1200. Trades considered plus or minus cash are; Ruger American in .308, Savage 110 in .308, Ruger 10-22, Glocks in 9mm, .40, 357Sig. Canik pistols, 1911s, 2011s, Sig p320s, Sig p365s, AR 10 in .308, AR15 rifles in 223/5.56, 300blk, 22lr, XDm elite, other semi auto pistols. All I can say is no. In a perfect world it would be one of the bolt guns I've listed but I can always buy a new one if the right trade is there. KNOXVILLE is where I'm at but I work from Bristol down to Chattanooga. I'm not scared to drive an hour or so for the right deal.

I am impressed with it. In video form as of yet. I EDC a Hellcat though I love my Glocks. The only thing that concerns me is the normal time table it takes for release and then if well received and sold THEN they finally release the different grip modules and slides at a decent price. Then you just hope to find them available. I went through this with Sig and even now occasionally I still get sticker shock by 320 parts. I may go rent one but Im fairly certain I won't buy one for 5+ years.

I am a born and bred East Tennessean. I was a Corps brat and later went to the Navy myself. I have lived everywhere. East Tennessee is home. Saying anything is worse somewhere else is not relevant at all. Saying you were the last slave to be beat and it wasn't as bad as the first slave doesn't make you any less a slave or you didn't get beat. Humans can get used to brutal stuff. I have seen it. The folks that refuse to get used to it, the ones that refuse to be quiet about injustice or tyranny, those people are the heroes. Not the people that sold stuff to the British soldiers in the 1770s saying the British wasn't that bad. That it was worse in India or Russia. Patriot or Torrey, I believe its time to decide.

Wow!!!! You must be reading my mind!!!

Can I send love letters to your rifle sir?? BEAUTIFUL!!!