Posts

5,297

Joined

Last visited

Days Won

9

Feedback

100%
Profile Information
Location
Gender
Interests
Occupation
Miscellaneous
Handgun Carry Permit
Law Enforcement
Military
NRA
Carry Weapon #1
Carry Weapon #2
Recent Profile Visitors
The recent visitors block is disabled and is not being shown to other users.
daddyo's Achievements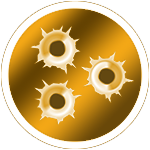 Postus Maximus (5/5)
This is exactly the reason I don't like to get below a half a tank.

Mrs. DaddyO texted me just a while ago and said I better stop on the way home and fill up if I can. It's crazy in Williamson County.

This is no different or worse than being called a "homophobe" because one doesn't believe that same sex marriage is legitimate. Name calling is name calling, no matter what you believe. Suck it up and move on.

They did not post. Neither did Target or Chili's. They issued a public request that people not carry openly in their stores, and the only purpose it served was to shut the Xanax mommies up. You can still carry in all of those places.

Since open carry of handguns is already legal in TN, there is no need to carry long guns to protest. Besides, not a single person was killed or injured by lawful gun owners during the OCT protests that I am aware of. Looks like their protests achieved the objective, because the state legislators and the governor listened and legalized open carry of handguns.

Do you have any understanding of why OCT was carrying long guns?

They said the same about Frodo and Sam.... turned out there was nothing to it.

As far as not deciding whether or not one is gay, there's this: http://www.celebitchy.com/10740/anne_heche_says_she_changed_her_mind_about_being_gay_compared_it_to_opening_doors/

Yes, and not a single one of them involved a law-abiding gun owner being irresponsible or criminal.

Yes, his choice, but just the fact that it takes someone so long to decide that they're LGBT makes it suspect.

One would think they learned their lesson with the first "guns in bars" bill that was overturned until it was rewritten and passed into law a second time. I truly hope they aren't THAT stupid.

Brienne is probably my favorite character right now, but I am afraid that she will die an untimely and violent death before the series runs its course.

And you're the only one here who's losing his mind over it. Get up and walk away from the computer and calm down. "Not now, Mom! Someone on the Internet is WRONG!"