Posts

240

Joined

Last visited

Feedback

100%
About Refleks

Miscellaneous
Handgun Carry Permit
Law Enforcement
Military
NRA
Recent Profile Visitors
The recent visitors block is disabled and is not being shown to other users.
Refleks's Achievements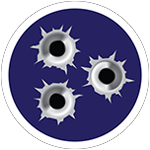 Established Contributor (3/5)
In search of an SKS Timbersmith stock, specifically the black conventional (not thumbhole) version, right handed. If anyone has one gathering dust and would like a good home

Years and years ago, I had an XD sub compact and was considering a G26 because of how the shorter grip length concealed for me. So I rented a G26. I felt the XD pointed more naturally, and felt better in the hand. With slow fire I was equally accurate with both, so it seemed like the XD was a no brainer, but importantly, as I started picking up the pace and shooting faster I found that I shot significantly better with the G26. My guess was that because the Glocks point slightly high for me, it was easier to keep track of the front sight throughout the recoil sequence and since I never "lost" the front sight it was quicker for me to get back to the correct sight picture to break the next shot with the Glock. This may be a non-issue to others, your mileage may vary, but that was the dawning for me that how a gun "feels" in the hand doesn't matter as much as how well you shoot it and there's no substitute for renting and trying different ones. It felt like I was choking out spongebob with the Glock, but I couldn't argue with the results, and swapped to the G26. I still have Glocks but since then I've switched to a P365 for daily carry

Thanks for the replies everyone! Sold pending meet

Glock 19 Gen 5 (not MOS) for sale, like new, < 200 rounds Comes with 1 magazine and a Safariland ALS paddle holster compatible with Streamlight TLR-1 light (TLR-1 not included). Holster can still be used without light. Selling because I want to purchase an MOS version rather than have the slide milled for an optic. Will be asked to sign bill of sale Asking $400, sold as is, Paris / Clarksville area (can also do Middle TN / Chattanooga around mid morning / early afternoon Friday). HCP preferred. Edit Sold

Has anyone used an LPVO on a milsurp like an Enfield, or would the eye relief not generally be sufficient for the recoil?

10mm hard cast from underwood will impressively penetrate greater than 64" in 10% ballistics gel, over 5 feet! Should be a viable choice for protection from wildlife anywhere in North America. As an interesting aside, 9mm hard cast also exceeds 64" penetration (plus the benefits of follow up shot split times and capacity)

All the humidity, wish we at least had a beach to go with it!

Was down there for recovery operations Tuesday with our fire dept, it was amazing to see how many people came to donate and help.

Mine used to be a bag full of outdoor woods stuff, but it's mostly just transitioned to a bag capable of living out of for an unexpected trip (non outdoor oriented) for a few days. It does have a few items still but they're mostly relegated to a small pouch. I do still have a different daypack for hiking in case of an unexpected overnighter on the trail but it's a different focus. I would say take a hard look at ultralight hikers, check out their forums and groups on FB and see if there's anything useful you might be able to incorporate into your own planning. These people crush miles... for fun. My pack isn't ultralight, but by incorporating some of the lessons learned I've been able to lighten the essentials enough that I can bring other things I want (such as firearm, solar panels, etc) and still be light enough to enjoy the trip - or if it's serious, at least not gas myself hiking a few miles.

A friend of mine was asking about how old you have to be to own a handgun, and how old to keep it in the car, but it's been so long I can't remember the details. My understanding was that it was legal to own a handgun at 18, but you have to be 21 to purchase one at a gun store, and (if not in military) carry, but what about having it in the car? If the car is considered an extension of the home would an 18 y/o be able to keep it there as long as they don't leave the car with it? Or would you need to be 21? Regards

Now we just need to get them to remove the force of law from a no-gun sign (Presently Class B misdemeanor, fine only). The result would be it's not inherently unlawful to carry past a no-gun sign into a private business, but if they see it and ask you to leave, you must or the force of law applies at that point (trespass). If this was signed on the 8th, when does it take effect?

Other states that have reciprocity with TN?

I want one! Now if only they would release their PDR concept in 300 blackout...

A couple years ago after an emergency call on the river, I decided to find an emergency shelter I could carry in a cargo pocket in case I fell into the water and had to wait out help. I keep a bag with plenty of gear on the boat, but since I'm not wearing it there's a chance I could become separated from it. This isn't a new idea and I didn't come up with this, but you can set up a palmer furnace small enough to fit into a cargo pocket. The idea is that if you're out unexpectedly in the cold, you can put the poncho on (made of heatsheets type material, not as flimsy as Mylar, more like a trashbag but still has the reflective coating), inflate the seat cushion, sit cross legged up against a tree or pack or something and light a candle between your legs to create a warm microclimate. You won't be getting any sleep but it'll get you through the night in a pinch. In my testing the outside temp was right above 32f and drizzling, there was no wind (thankfully) and I had on regular street clothes and a light jacket inadequate for the temperature. Inside with two wicks burning got up into the mid 80s. Only cold spots are what was touching the mylar like poncho. After about an hour and a half my butt was going numb from sitting that long and I was ready to be done, but I was warm. I'm 5'7 and around 170 and would have preferred the poncho be about a foot longer. If SOL would make an XL version of this poncho it would be perfect. You can of course use a regular poncho, USGI poncho, etc but would end up being bulkier in your pocket. The rubber bands are to keep the arm holes of the poncho closed. I threw some matches in mine, and if you preposition some fluffed up tinder quik to the candle wick you can use a spark from a ferro rod to light it, since it's probably not something you want to futz around with when freezing I've since purchased a couple of these inflatable vests to test out, with the assumption that if I was soaking wet I'd want to doff and ring out my outer clothes and it would at least allow for some insulation and stand-off from the poncho to reduce cold spots on my core. IIRC they recommend putting it under a jacket or something, but I'll say this -- if you've got a bigger frame than me or wear a slim fitting jacket, that's not gonna happen. This is one size and is basically a S/M, it would barely close around me (it would be one and done anyway thanks to double sided tape it uses to close) definitely could use a L / XL size. They're silly expensive for disposable items, but I couldn't find anything else comparable out there.